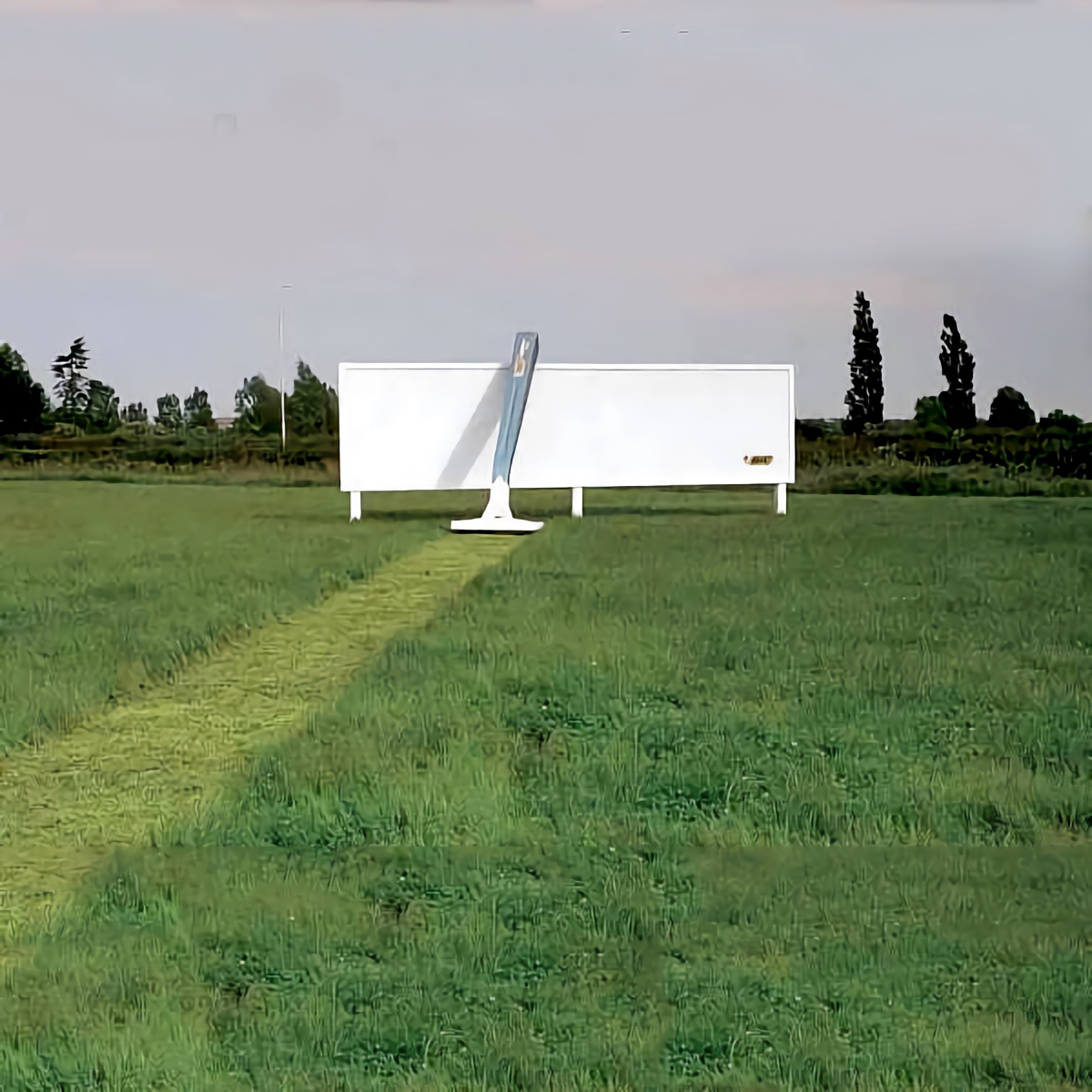 Creative outdoor advertisement for BIC razors featuring a blank billboard with a small logo as the backdrop for a giant-sized razor surrounded by freshly cut grass.
Perfectly trimmed grass in a field guides the eye to a towering BIC razor, drawing attention to the brand's high-quality products.
The only downside is the need for regular lawn maintenance. This billboard is sure to catch the attention of passing motorists.