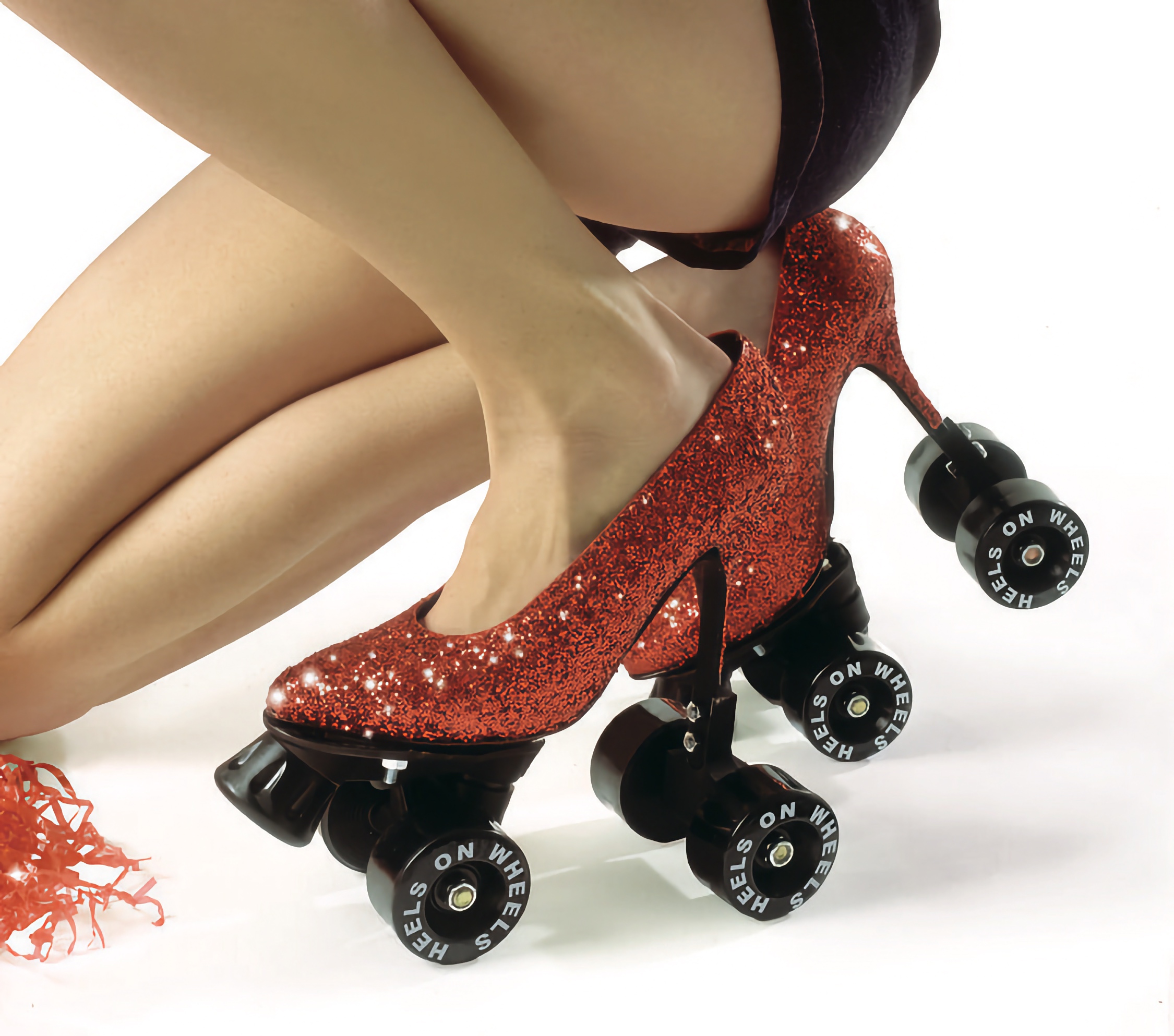 Red high heel shoes attached to roller skates are a stunning blend of fashion and fun.
Heels on Wheels designed by Garudio Studiage.
Originally created as a prop, Heels on Wheels shoes have taken the world by storm.
International hula hoop performer Marawa the Amazing loves them and has rocked them in shows worldwide!