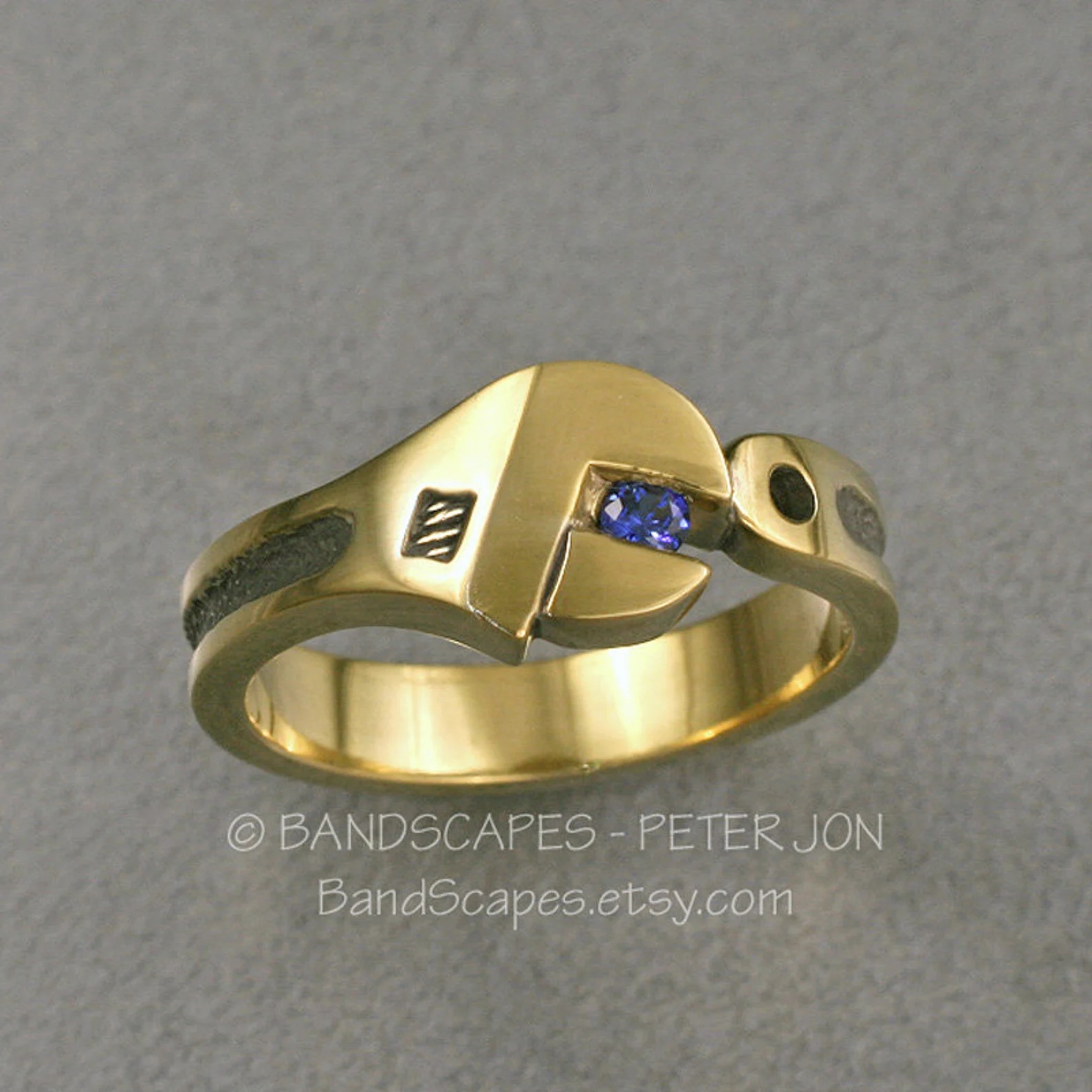 Wedding ring designed to look like a wrench.
Made of 14k gold, the wrench ring features a genuine sapphire.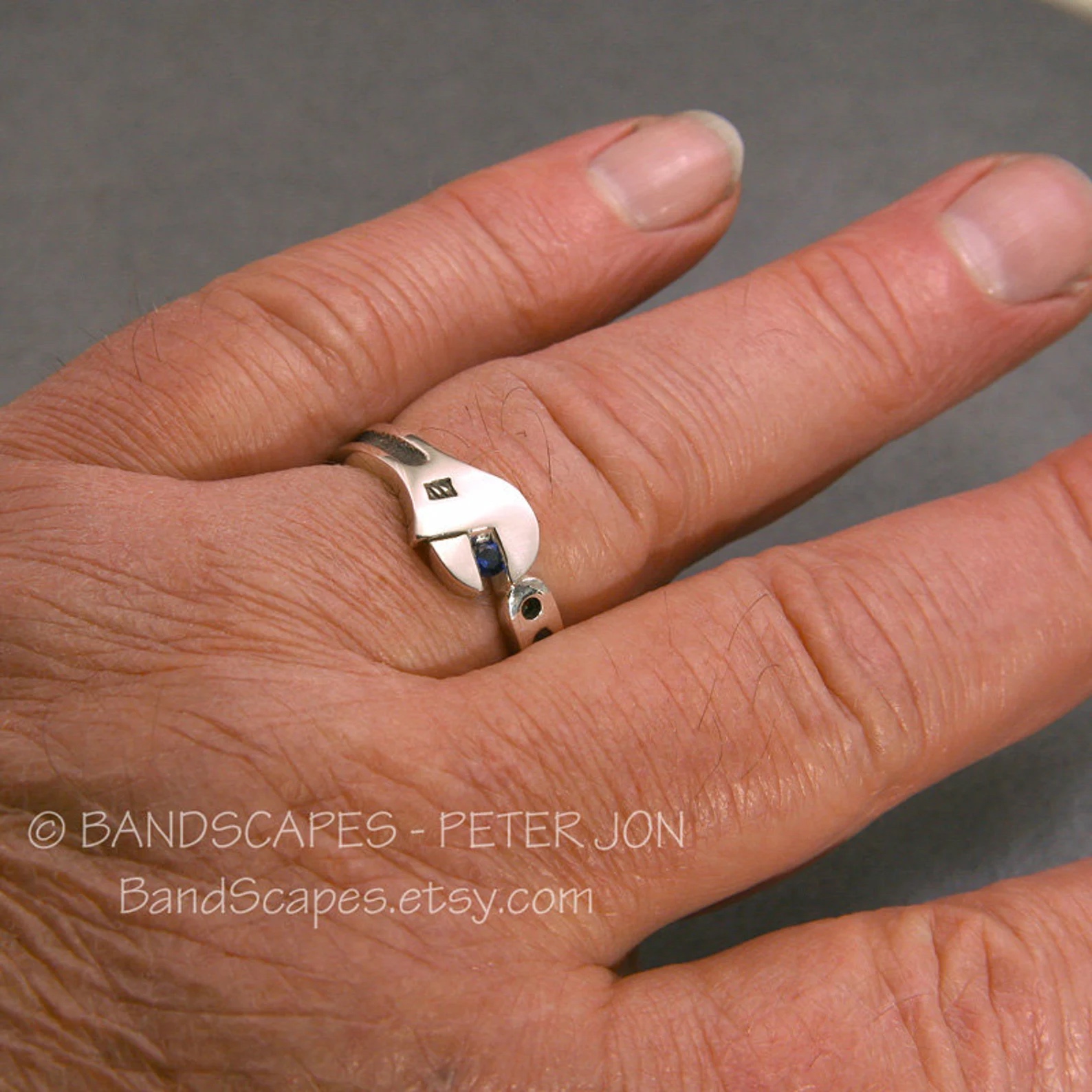 Wrench wedding band designed by Peter Jon of BandScapes.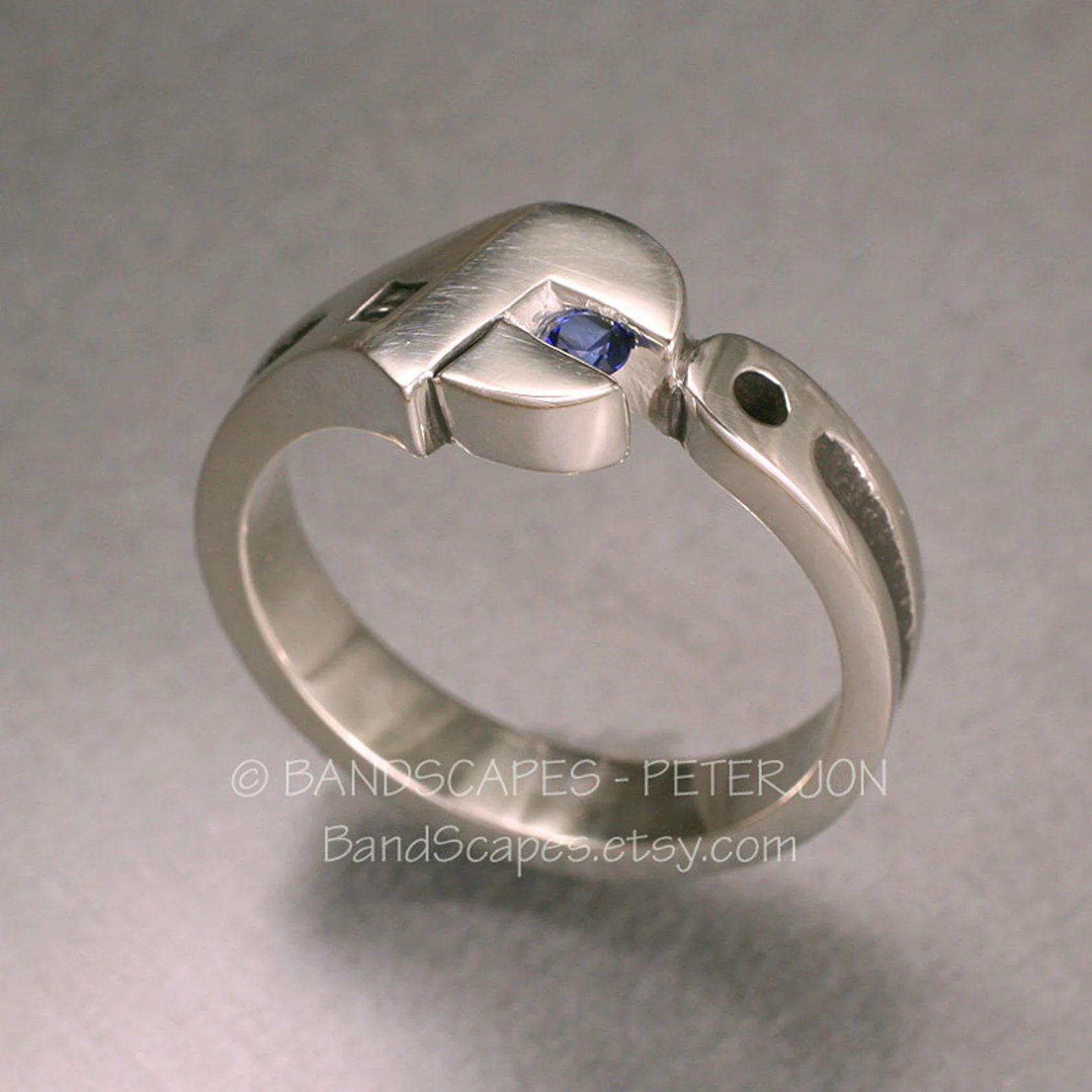 Wrench Ring is the perfect choice for mechanics who want a real wedding ring that reflects the passion for their craft.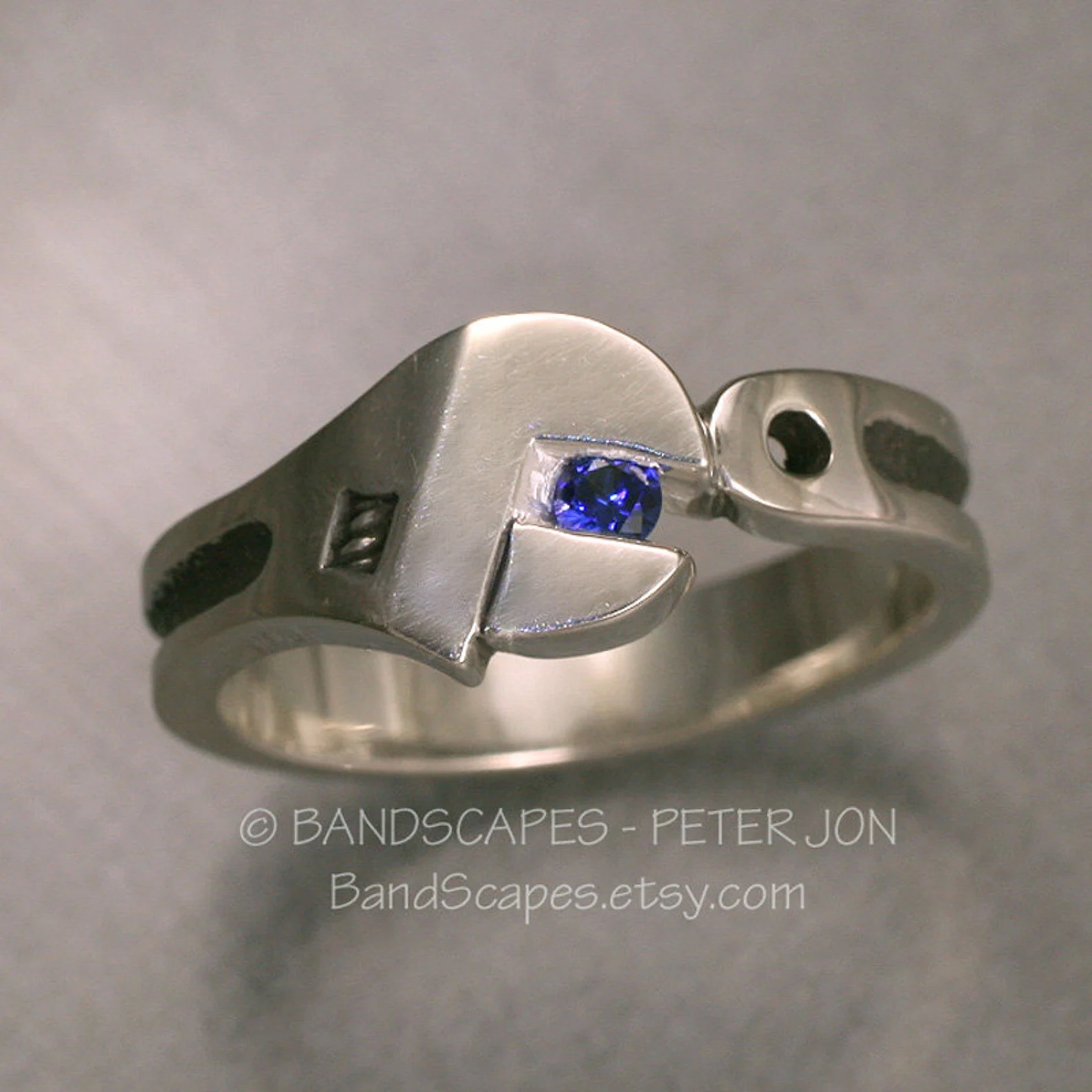 Say 'I do' with a twist! The Wrench Ring is a symbol of love that is as strong as steel.