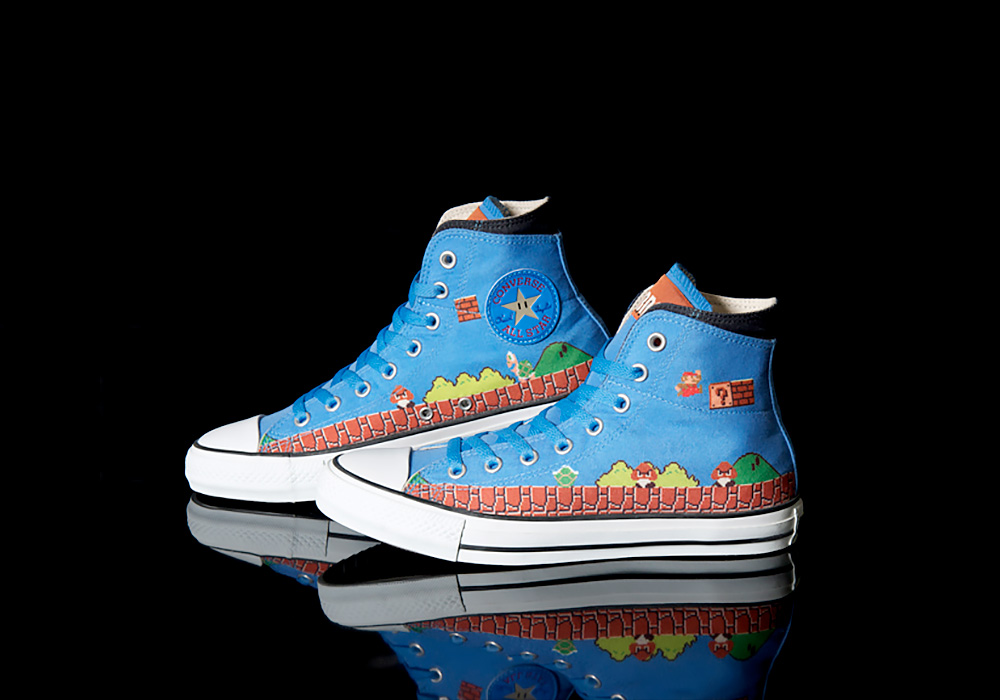 Video game inspired Converse sneakers made for the fans of 1985 2D platformer Super Mario Bros.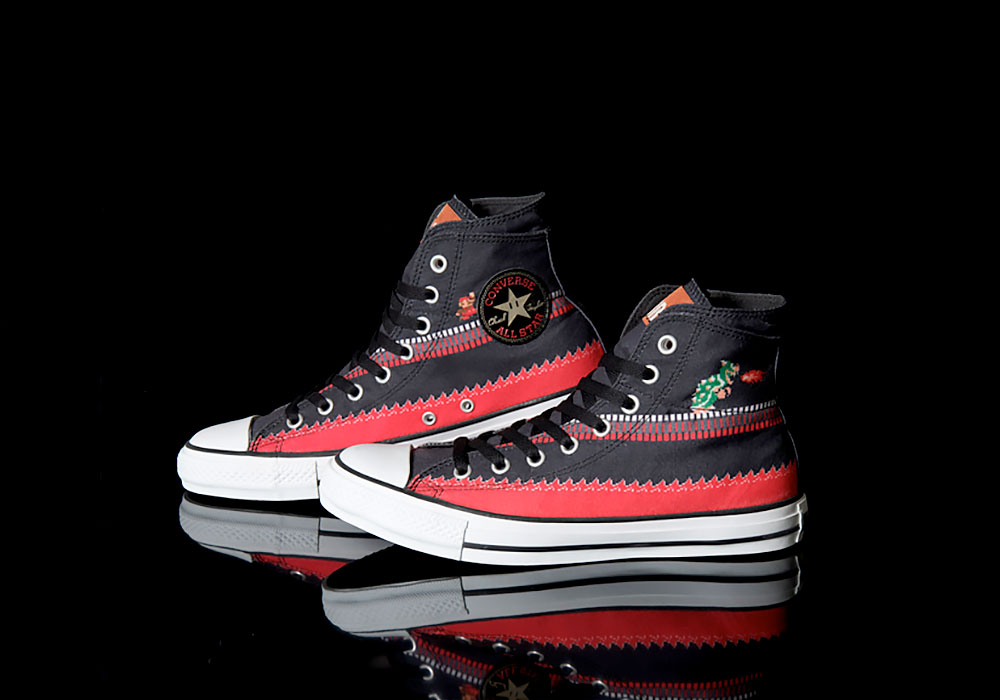 Super Mario shoes were released in Japan to celebrate 25th anniversary of the classic game.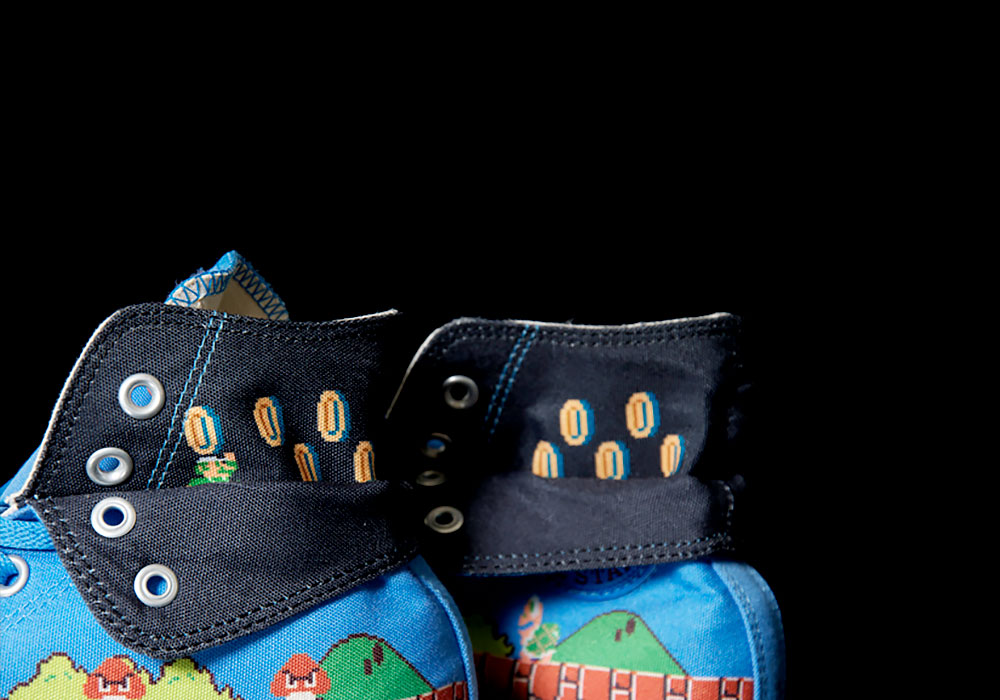 Limited edition shoes feature artwork and images from the game.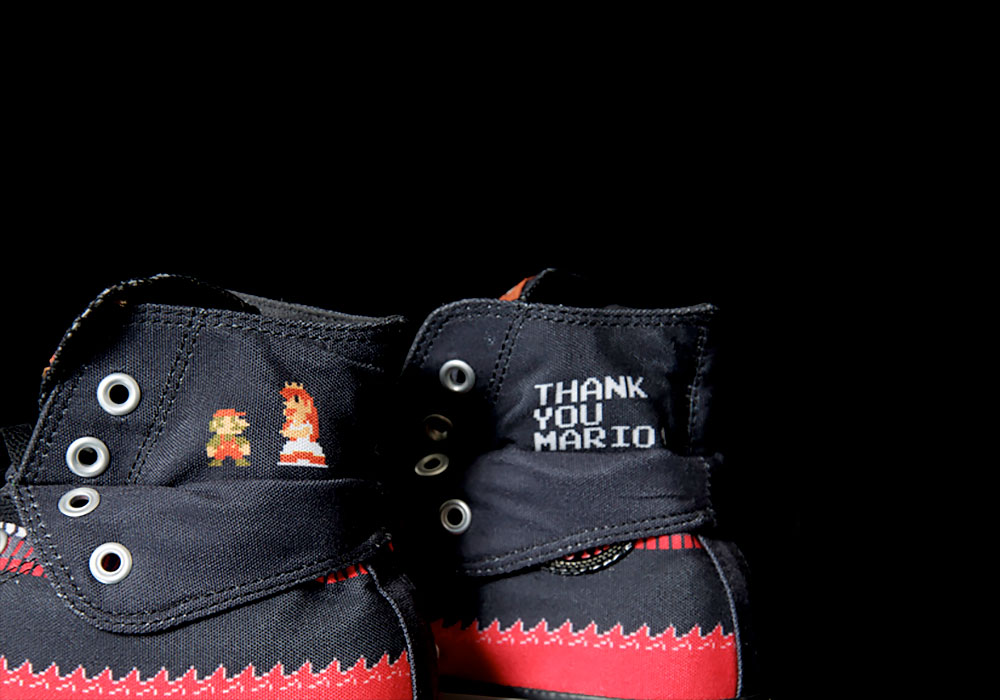 Iconic Converse Chuck Taylor All Star high top sneakers with cool Super Mario 8-bit art.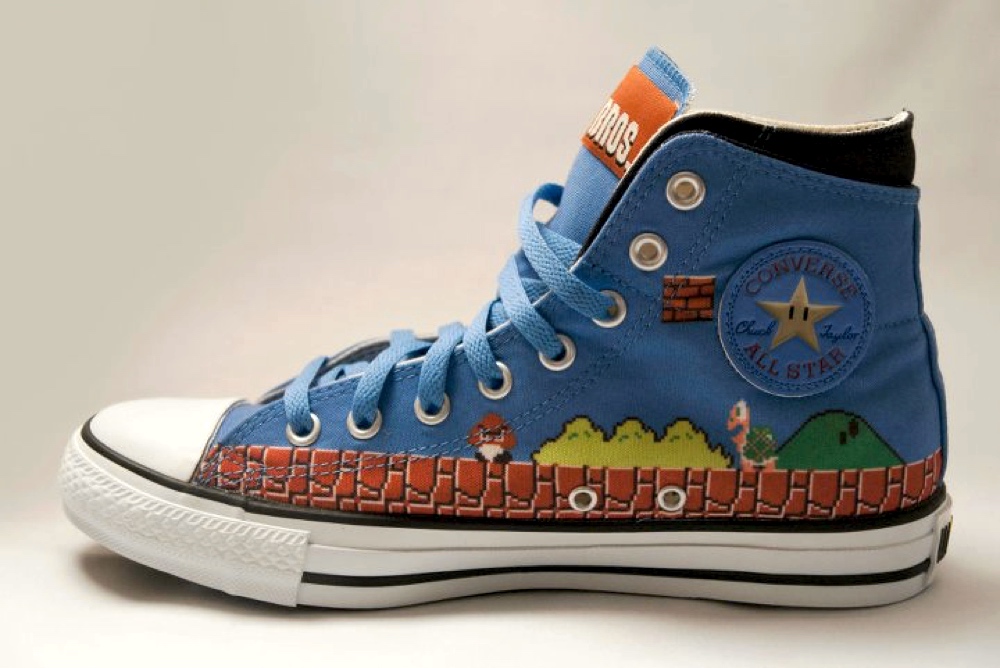 Awesome collaboration between Converse and Nintendo.