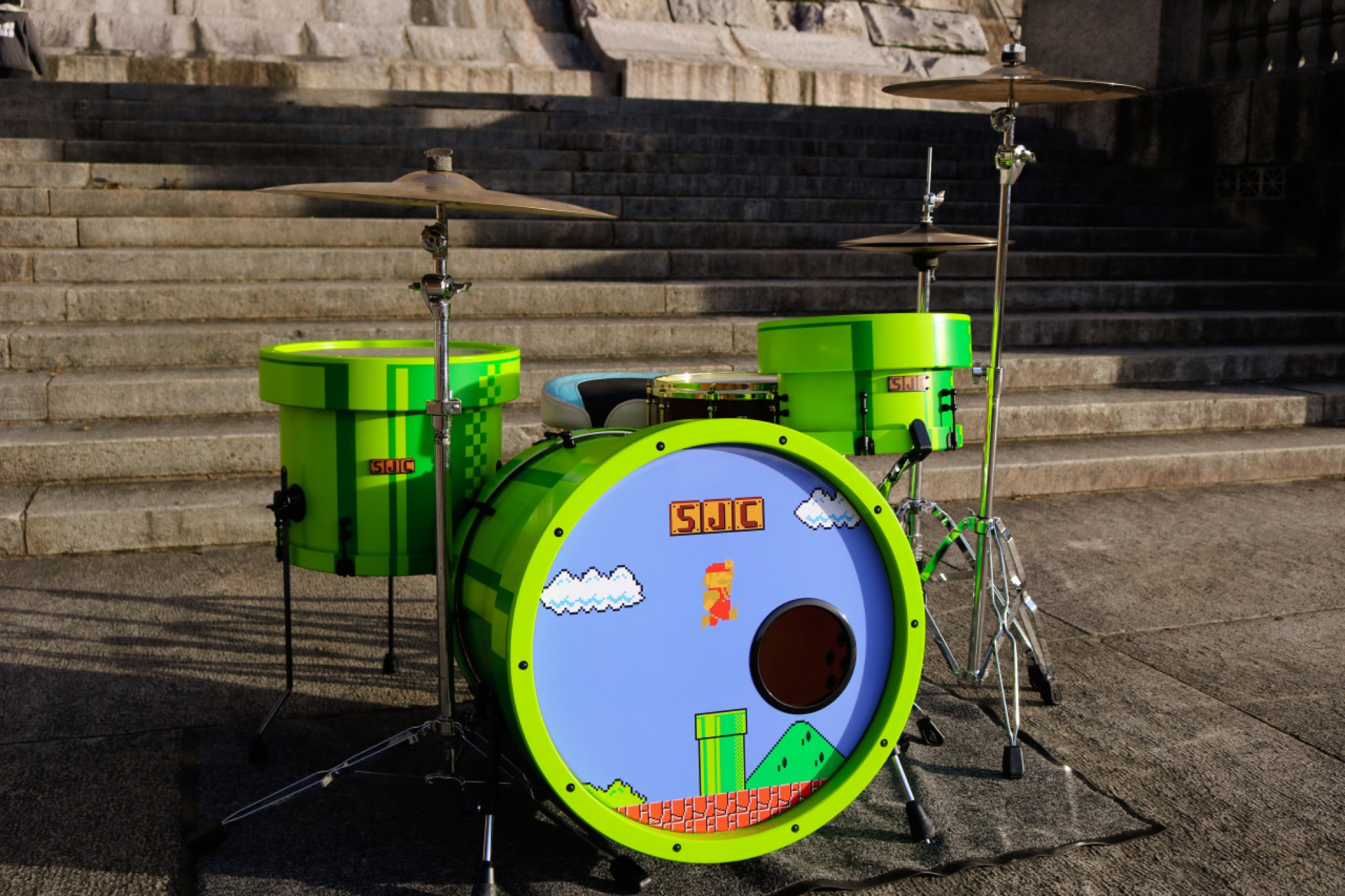 Super Mario Bros inspired drum set is a unique and eye-catching musical instrument that is sure to capture the attention of any fan of the classic video game franchise.
This one-of-a-kind drum set features a colorful and detailed paint job that includes iconic characters, power-ups, and environments from the Super Mario Bros video game.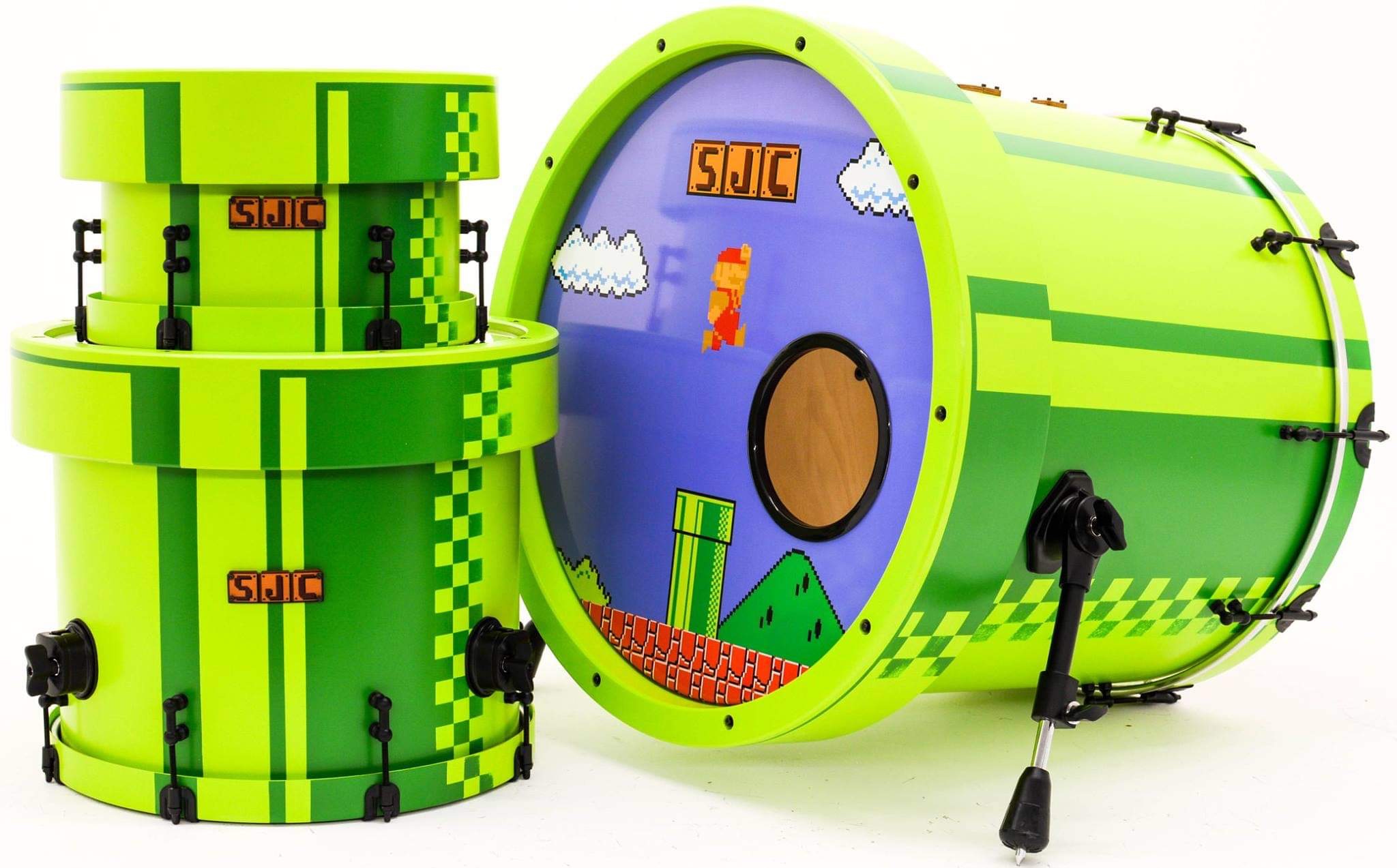 Custom matte painted green pipes Super Mario drums made by SJC for Frank DeSantis.