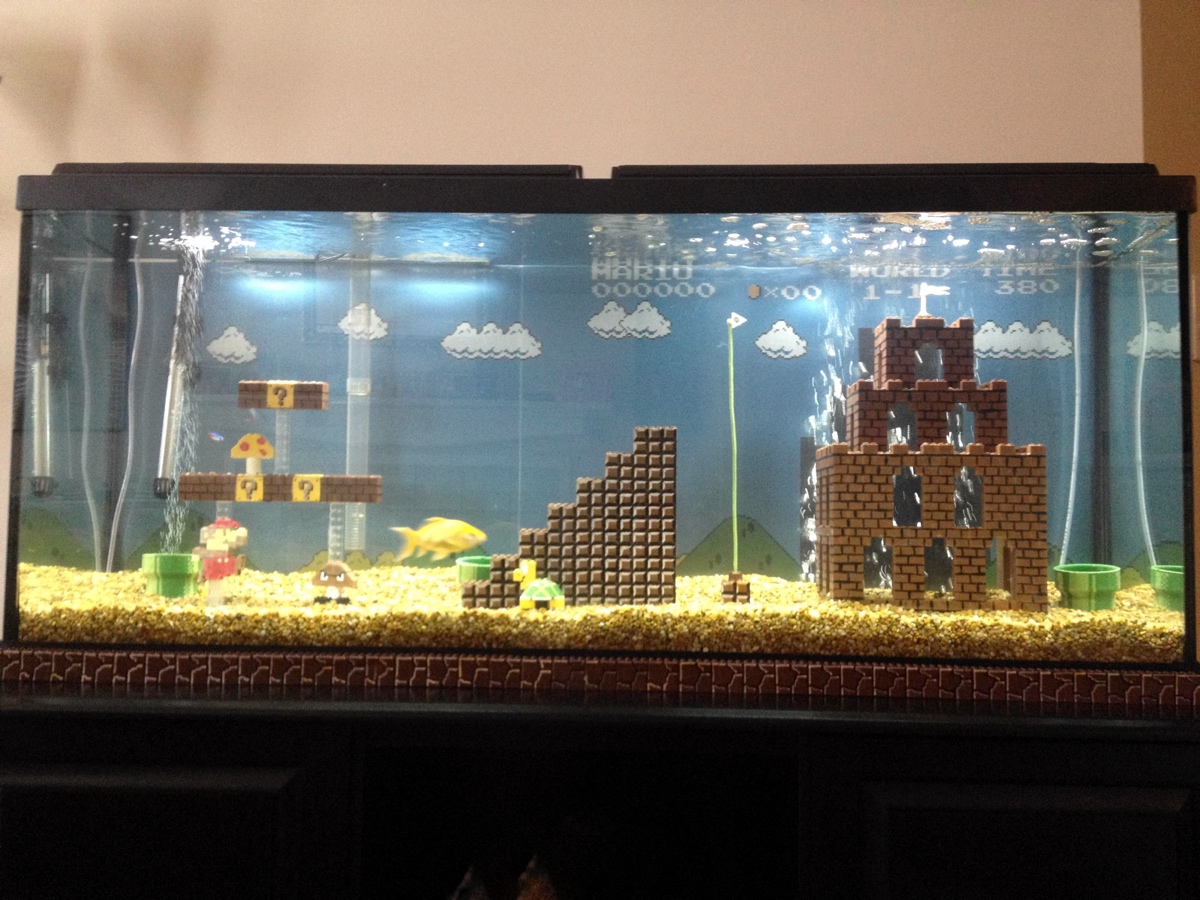 Video game inspired aquarium features the first level design and characters from Super Mario Bros.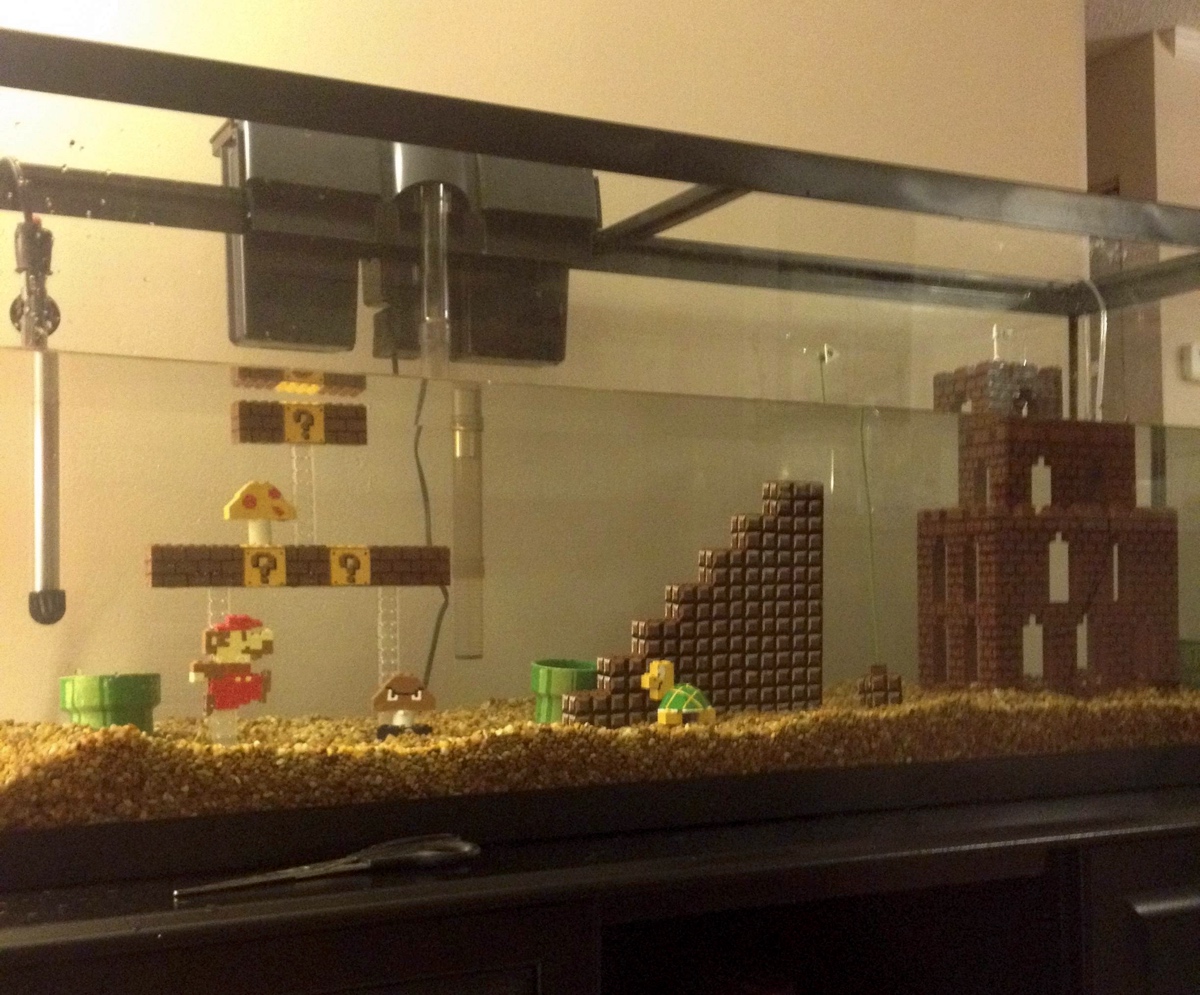 Super Mario Aquarium made by Cedrick Bearss using a 55-gallon fish tank and LEGO bricks.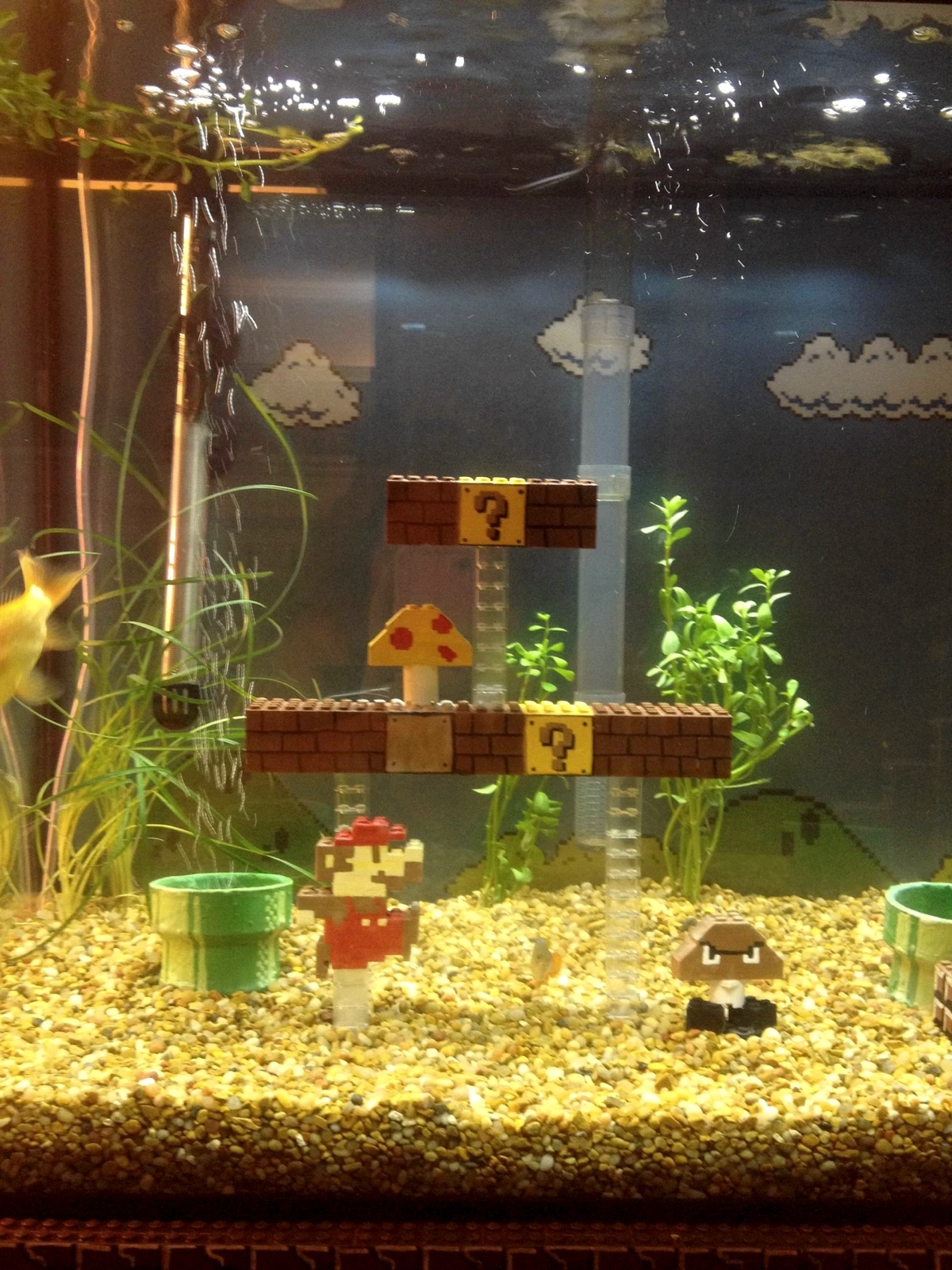 Fish can swim through Super Mario World from the classic game.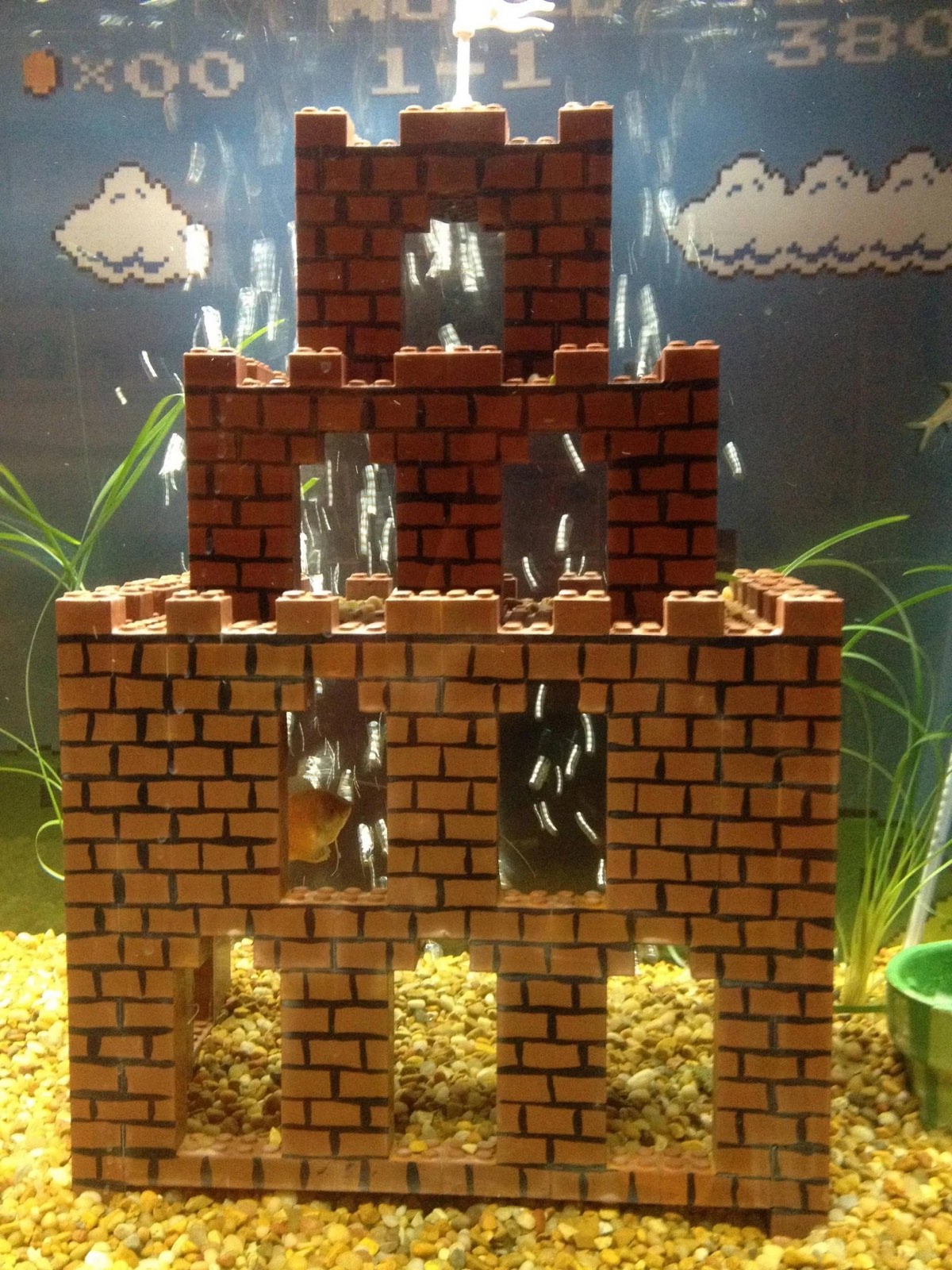 Detailed recreation of a Super Mario Bros. level inside a fish tank is a display of creativity and imagination.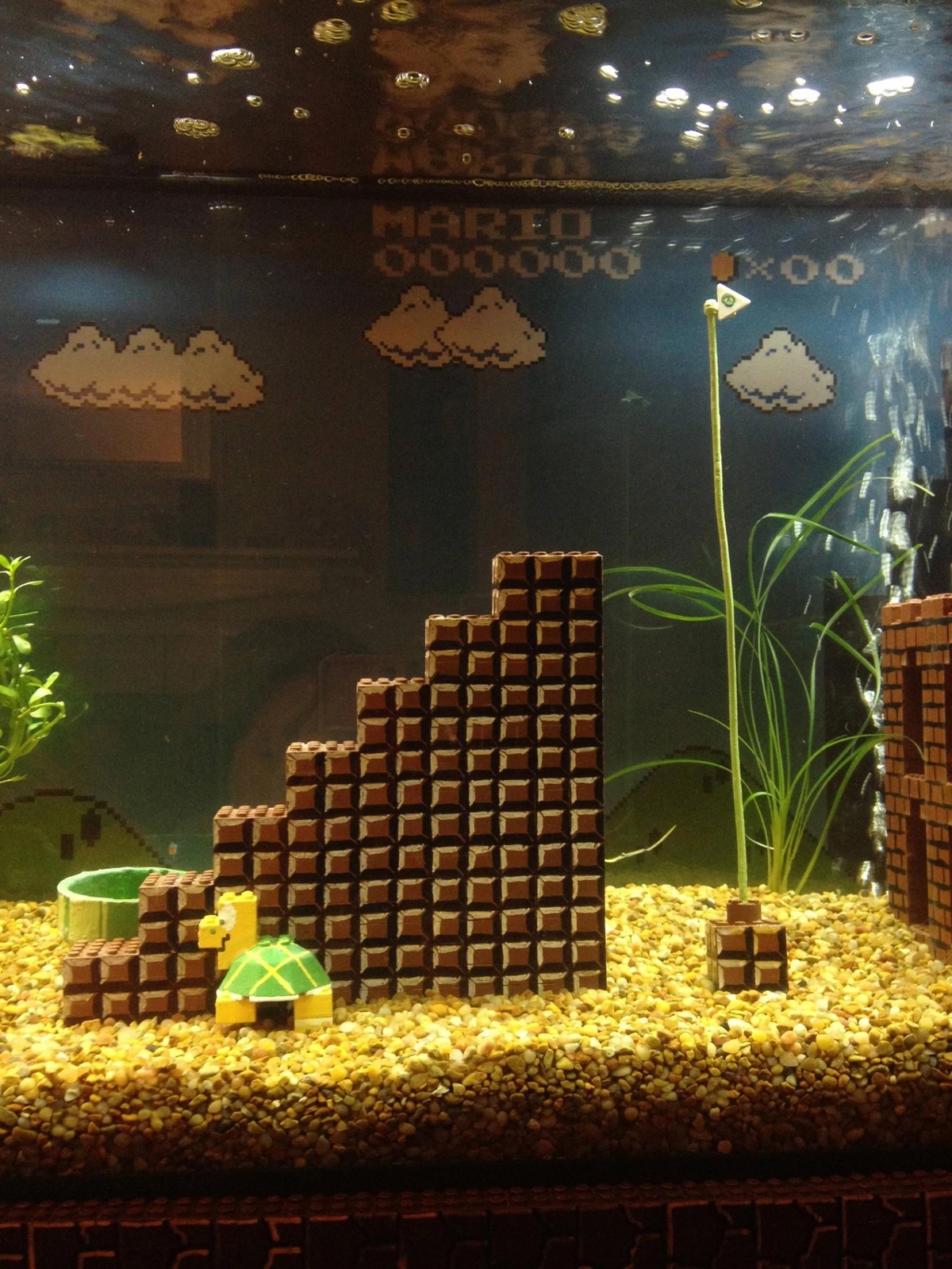 Fusion of Real and Computer Worlds: Super Mario Aquarium brings the virtual world of gaming into reality.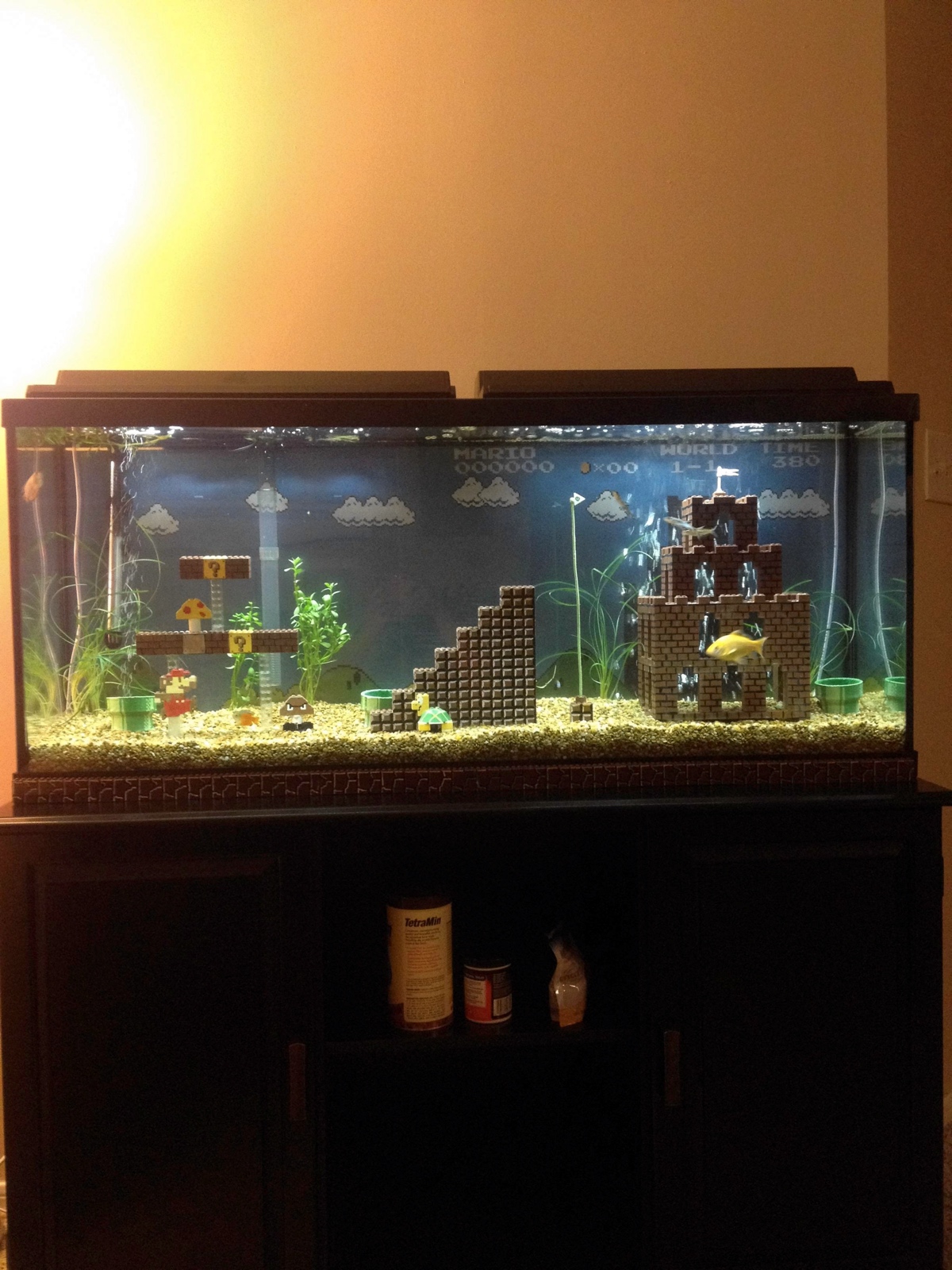 Dive into nostalgia with Super Mario Themed Aquarium!