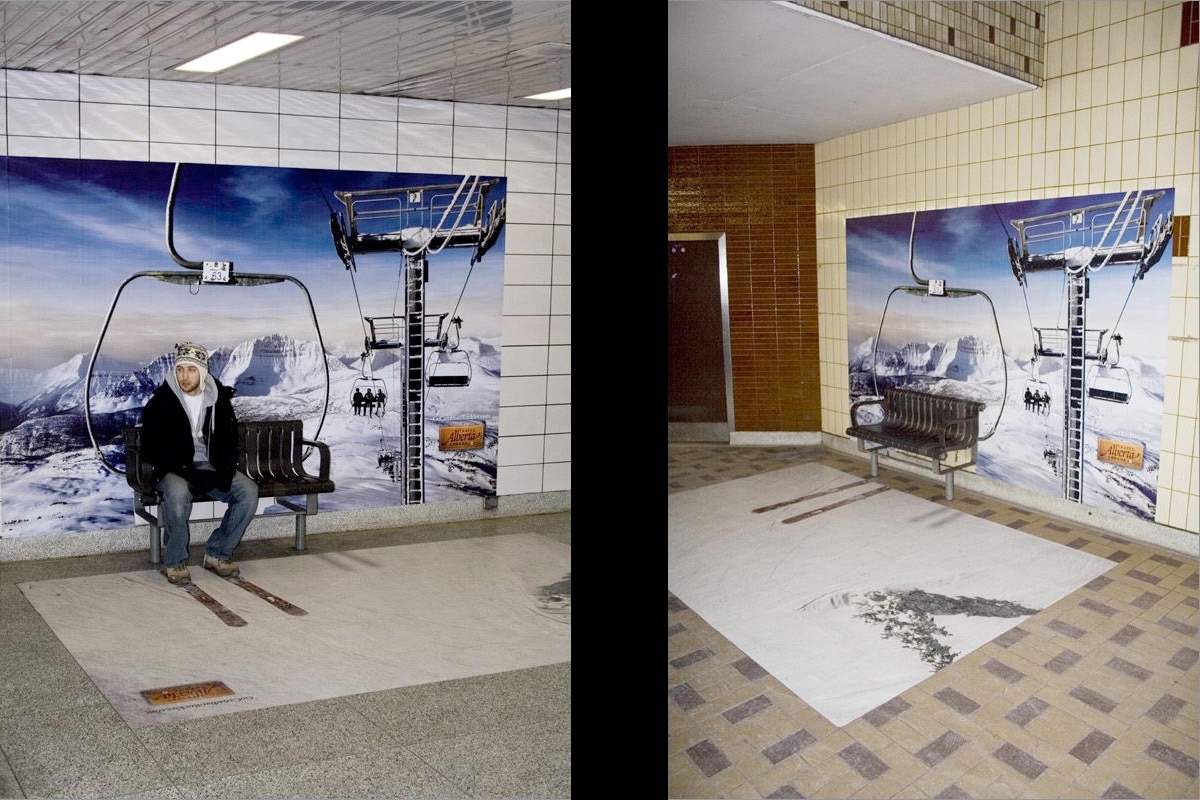 An ordinary bench modified to look like a chairlift promotes winter sports in Alberta, Canada.
Ski Lift Bench serves as a creative and eye-catching way to draw attention to the ski resort and encourage more people to participate in winter activities such as skiing and snowboarding.
It was installed in a prominent location, making it easy for people to see and potentially be inspired to hit the slopes.