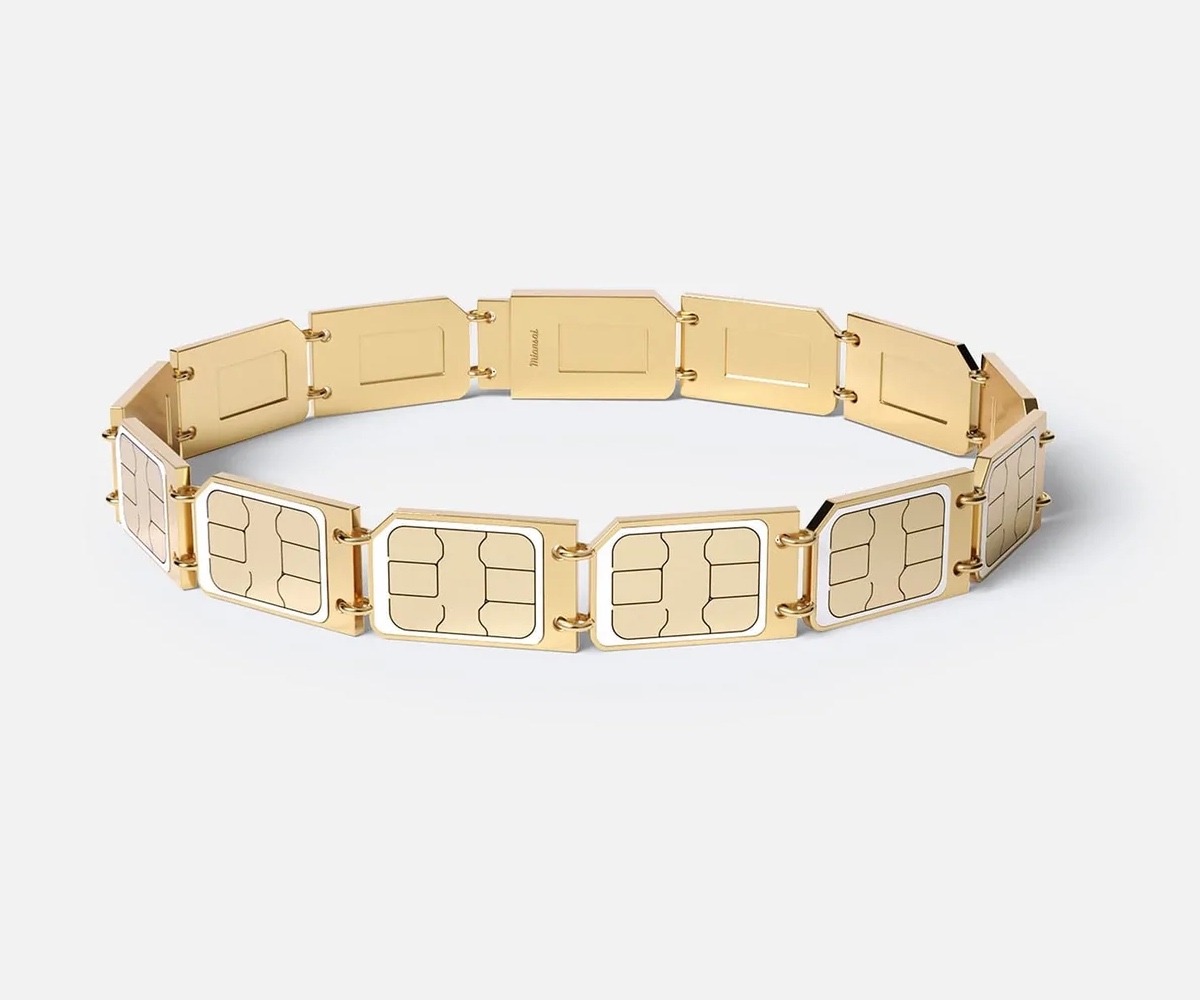 Miansai and Gab Bois have partnered to create a stunning collaboration inspired by technology.
Bracelet made from a band of flat gold vermeil links with a repurposed SIM card on each segment, showcases the beauty that can be achieved when art and technology come together.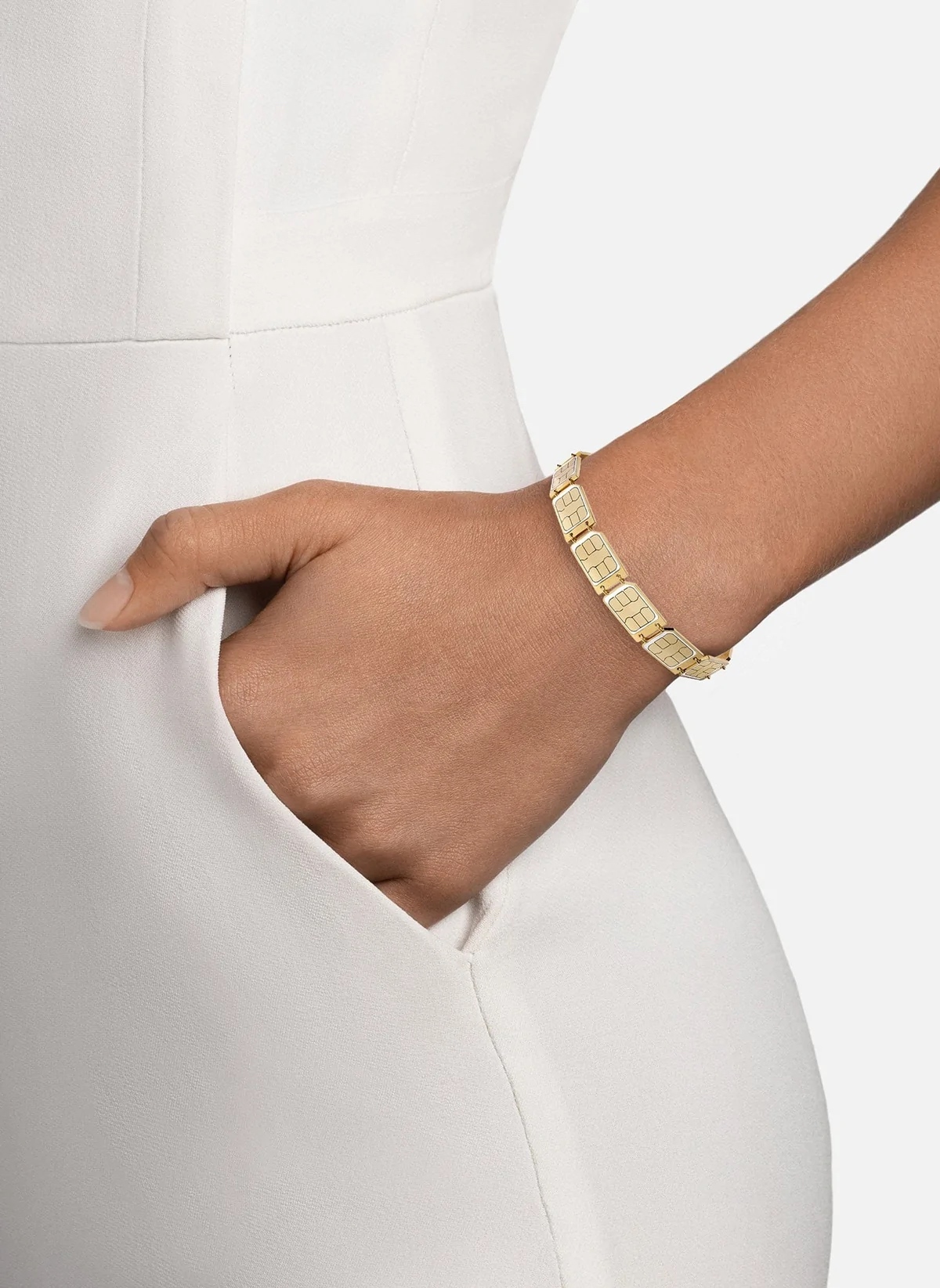 SIM Card Bracelet is a striking reminder of the creative potential of technology and a testament to the boundary-pushing work of both Miansai and Gab Bois.