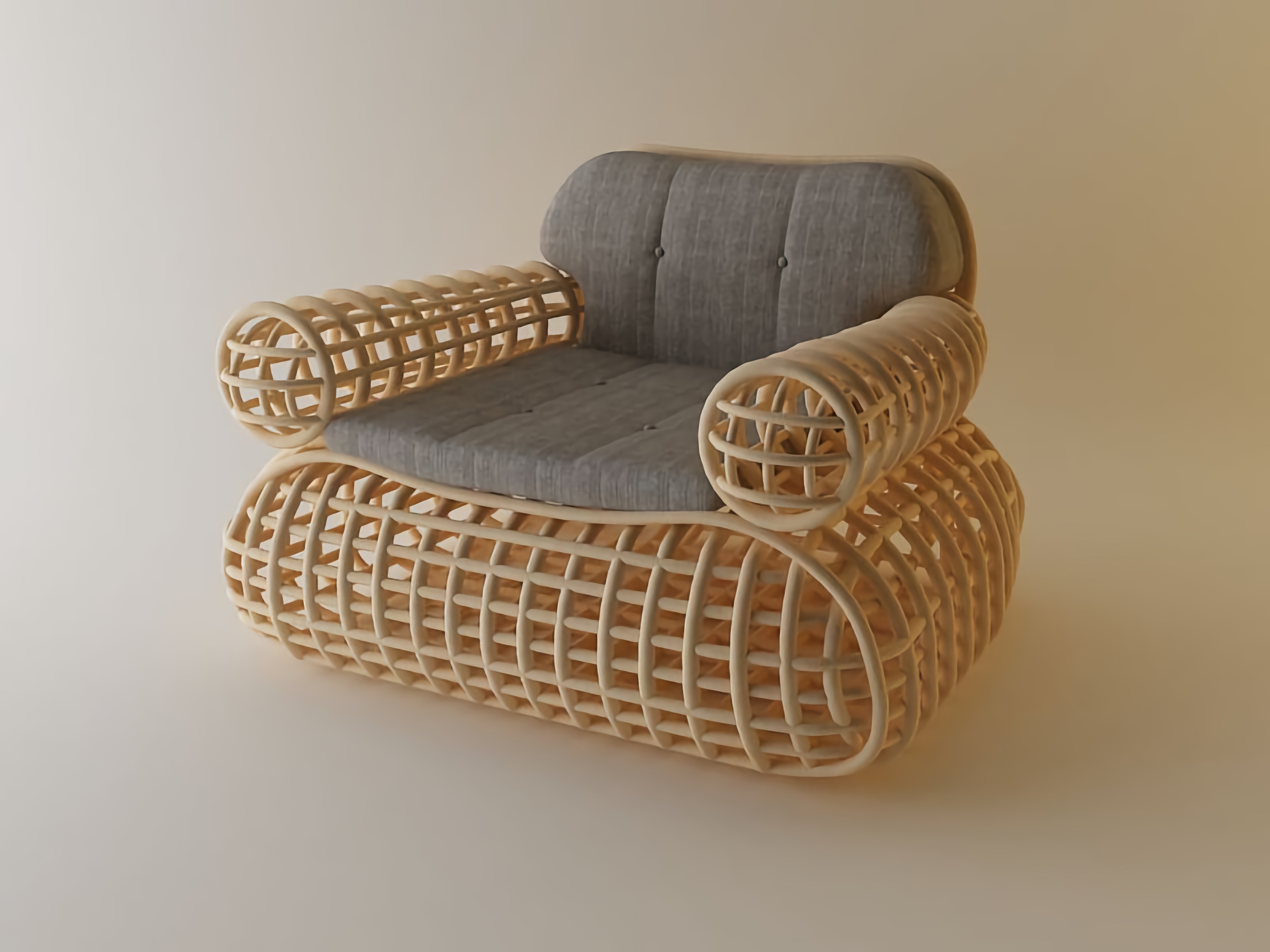 Woven chair made out of rattan sticks pays homage to the classic furniture of yore, while elevating it to new heights.
Traditionally used in creation of baskets and conventional furnishings, rattan material now reigns supreme as the very essence of chic.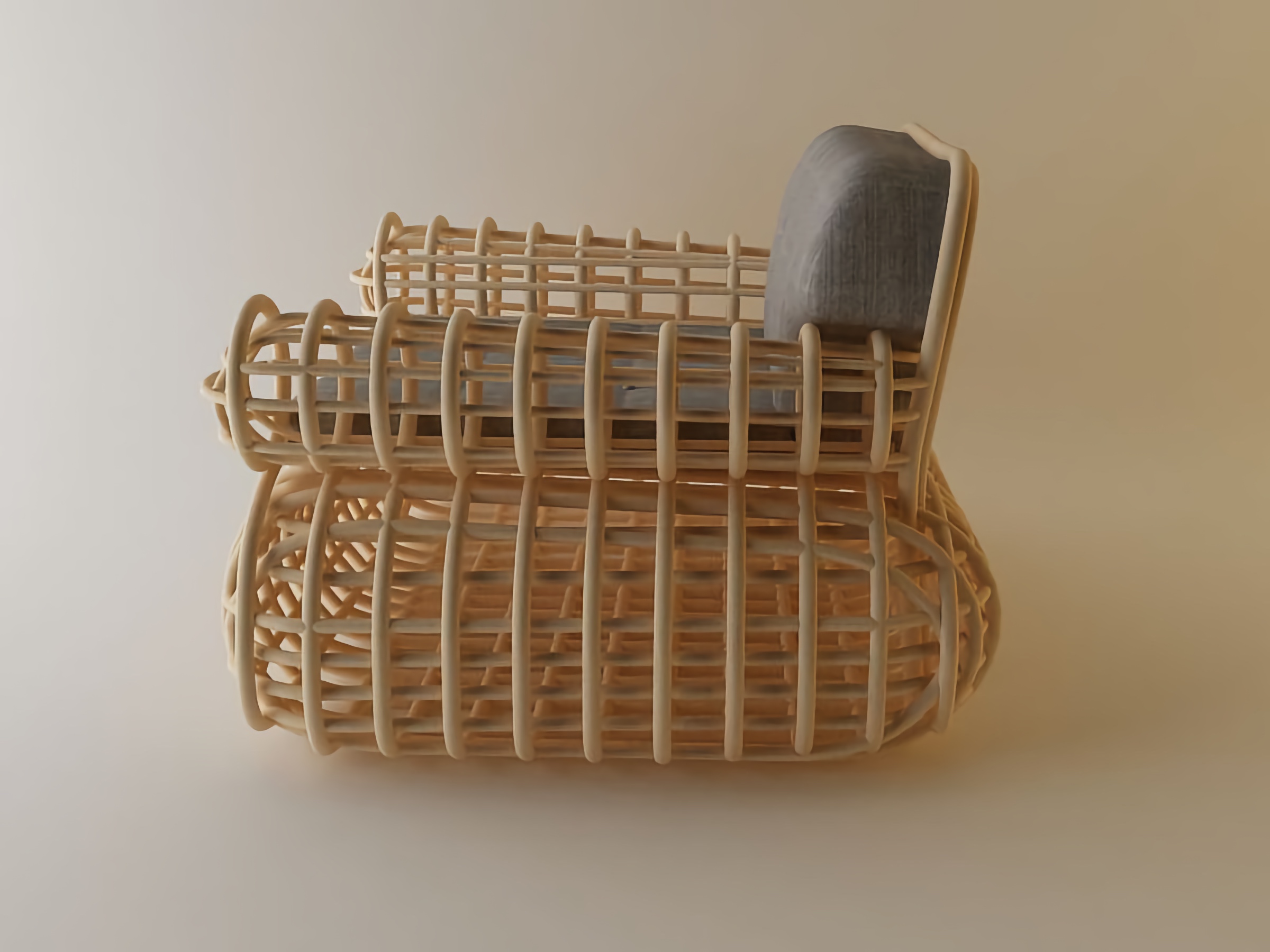 Doeloe Lounge Chair designed by Abie Abdillah from Jakarta, Indonesia.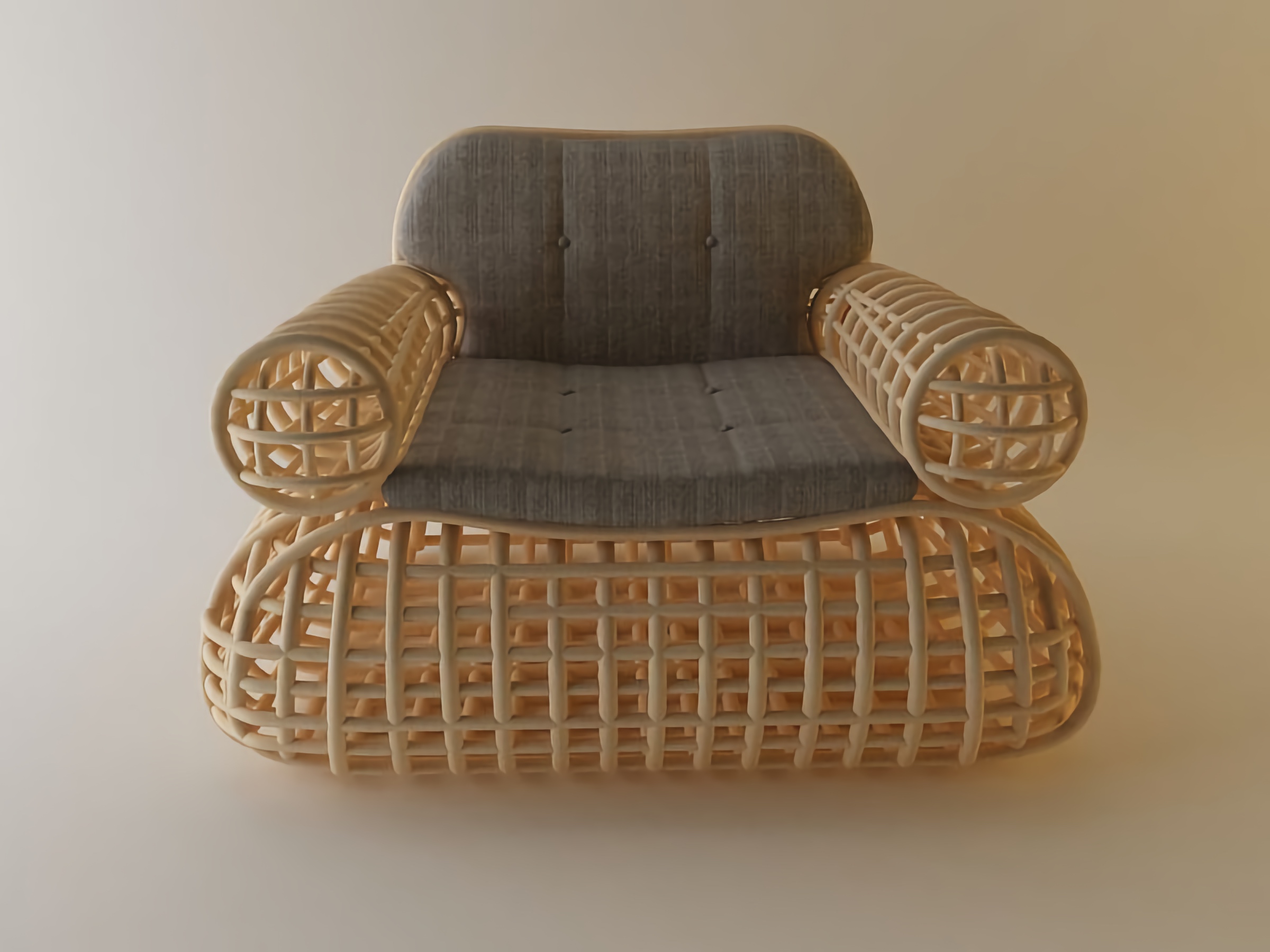 A Brief of "Doeloe"
Living in a city that's already crowded and hectic, makes me often surprised seeing new buildings, apartments, and malls were still built rapidly these days in Jakarta.
This condition makes me wonder how it felt to live in Jakarta on the 1970s, when there are still many green places spread along the city.
From an eager to live on a time that I never felt, I want to create a furniture that took a piece of shape that could resemble that time. And this is why "doeloe lounge chair" was created.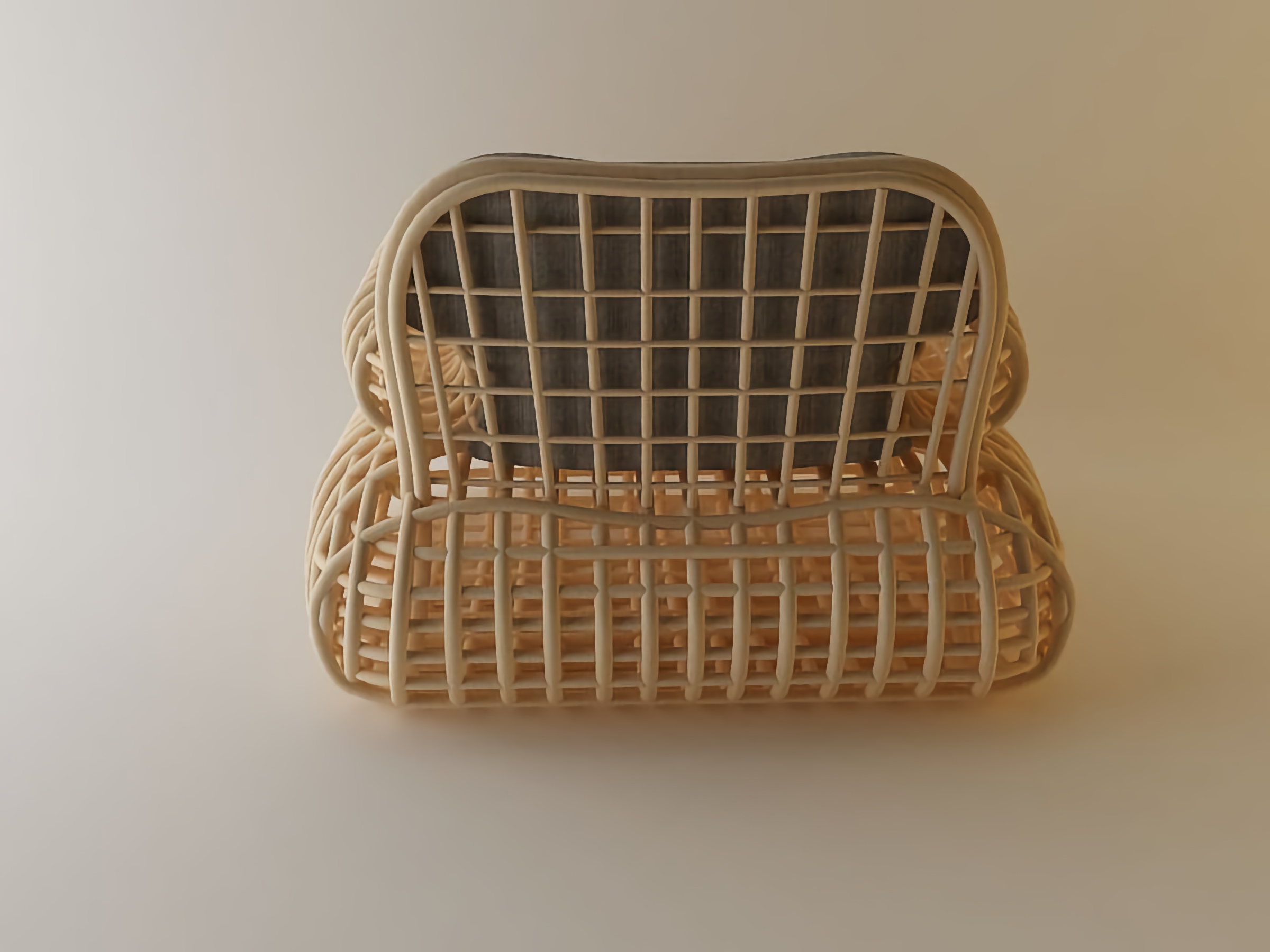 Doeloe (read: dulu) means a time that has passed.
Inspired by a design of "Oplet" (modified from Morris or Austin van designs), public transportation vehicles that used in Jakarta on 1930s to 1979.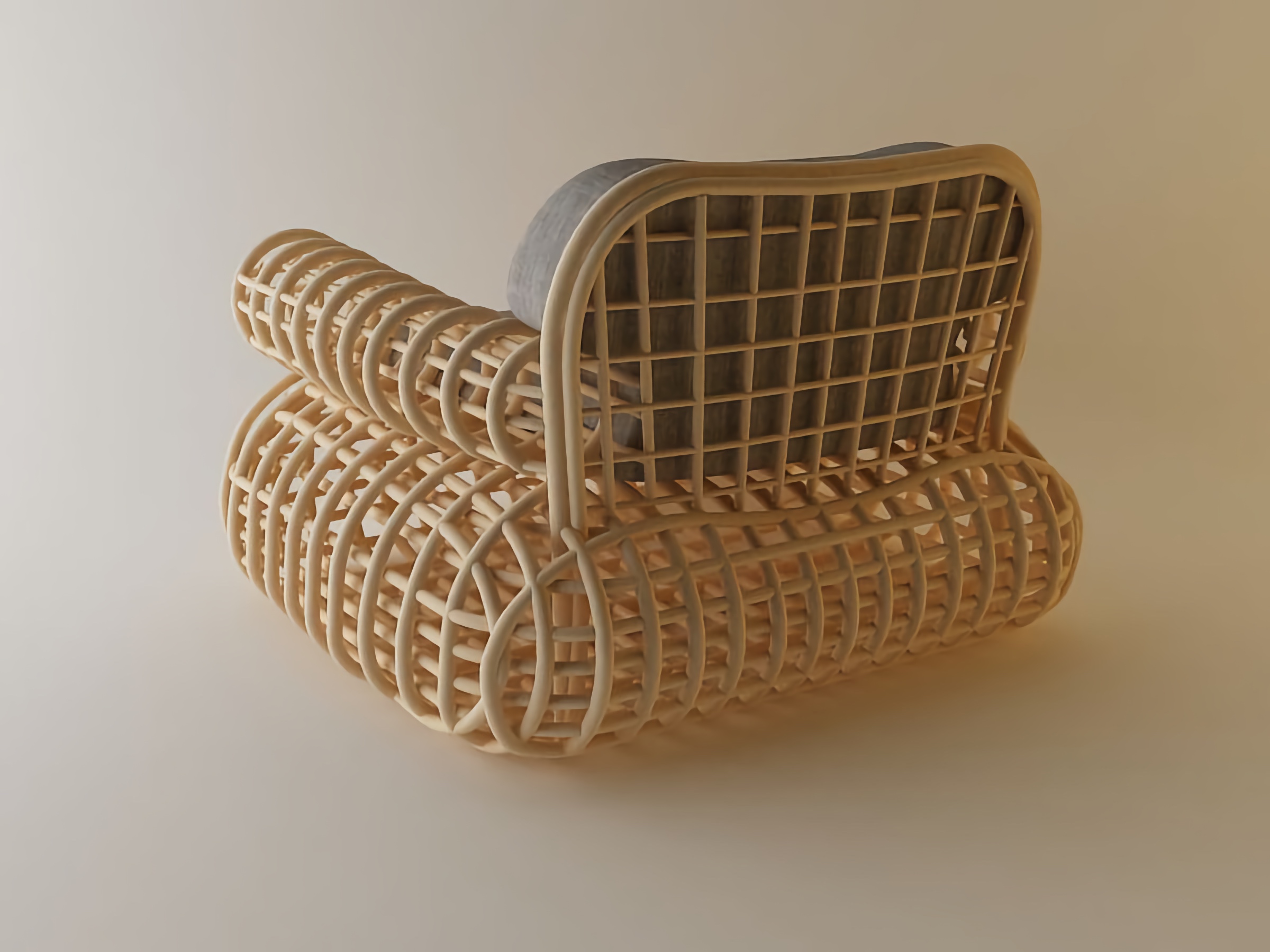 Using rattan materials, which are consider as a classic material. "doeloe" was meant to represent my feelings to live on a time that I wish I could had.