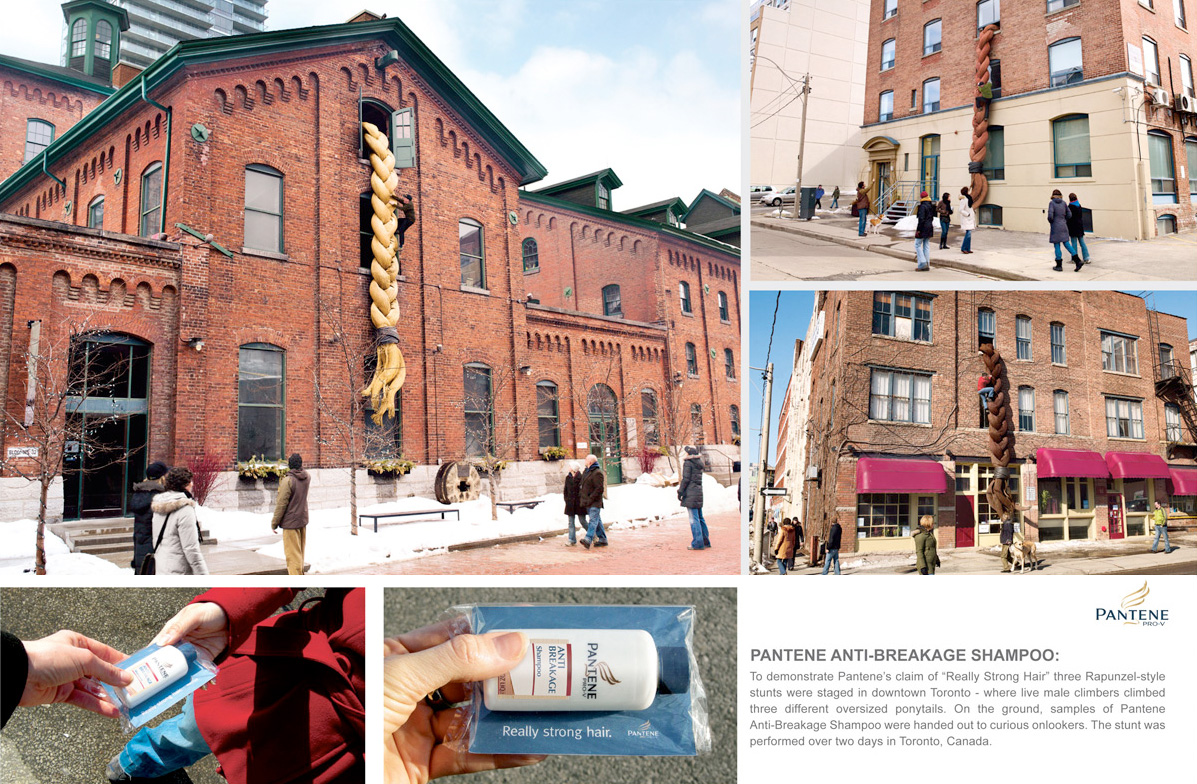 PANTENE ANTI-BREAKAGE SHAMPOO:
To demonstrate Pantene's claim of "Really Strong Hair" three Rapunzel-style stunts were staged in downtown Toronto – where live male climbers climbed three different oversized ponytails.
On the ground, samples of Pantene Anti-Breakage Shampoo were handed out to curious onlookers.
The stunt was performed over two days in Toronto, Canada.