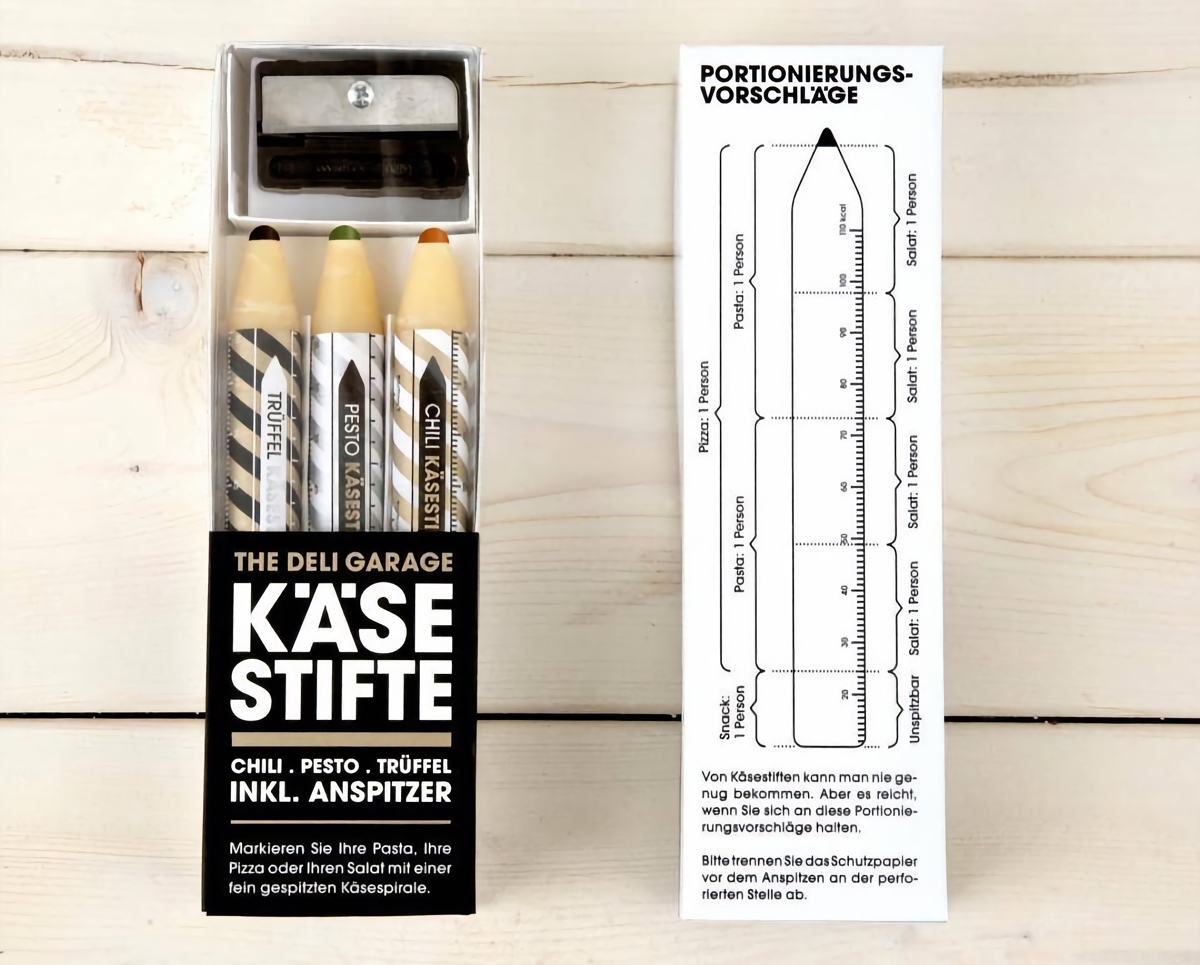 Edible cheese pencils designed by Kolle Rebbe in Germany.
Parmesan cheese shaped to look like pencils.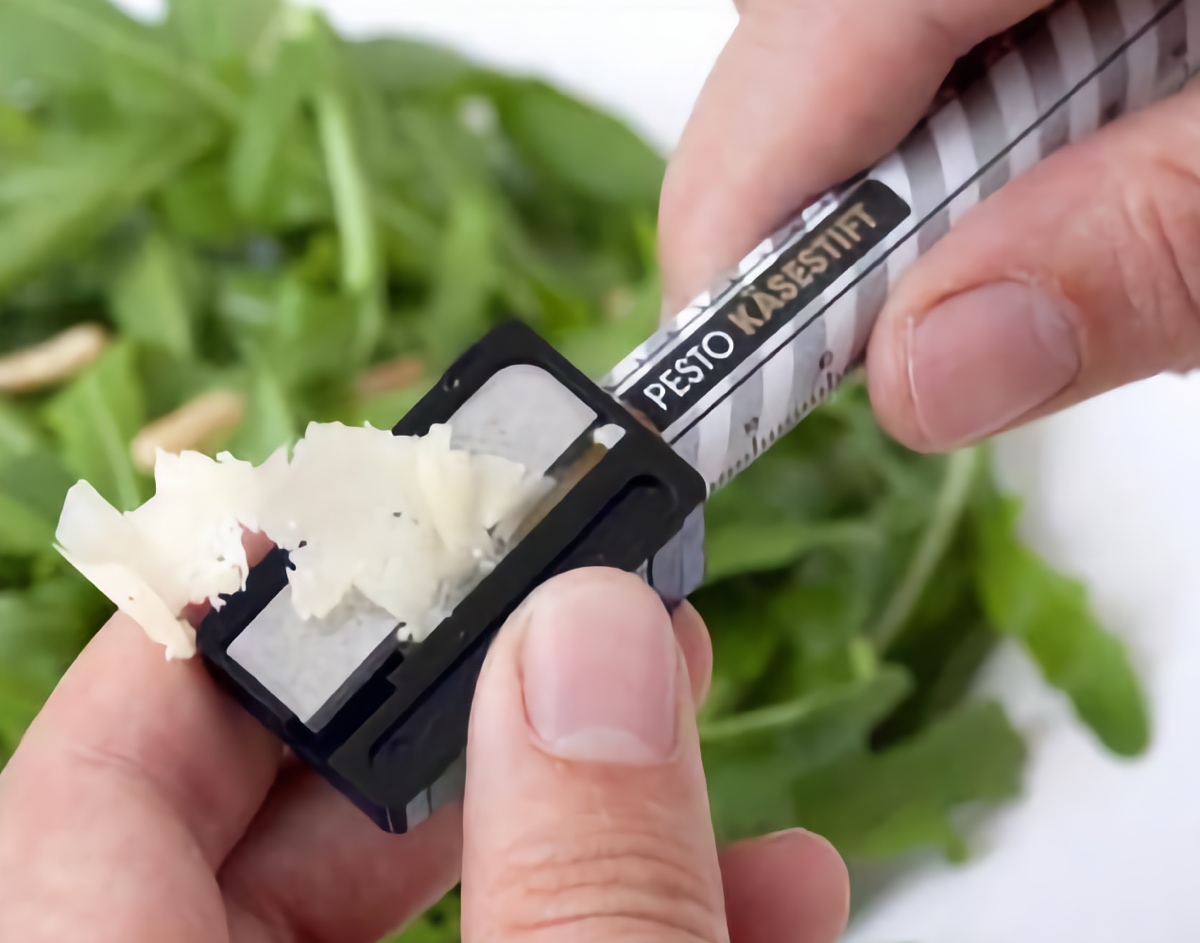 The Deli Garage. Parmesan Pencils.
Parmesan Pencils are shaped like oversized pencils, where the leads contain three different flavours: truffles, pesto and chilli.
With the built-in grating function you can sprinkle delicious, appetizing flakes of parmesan cheese on your meal.
A scale on the pencils and on the back of the packaging doesn't just list how much of the Parmesan Pencil is needed for each dish, but even how many calories the portion contains.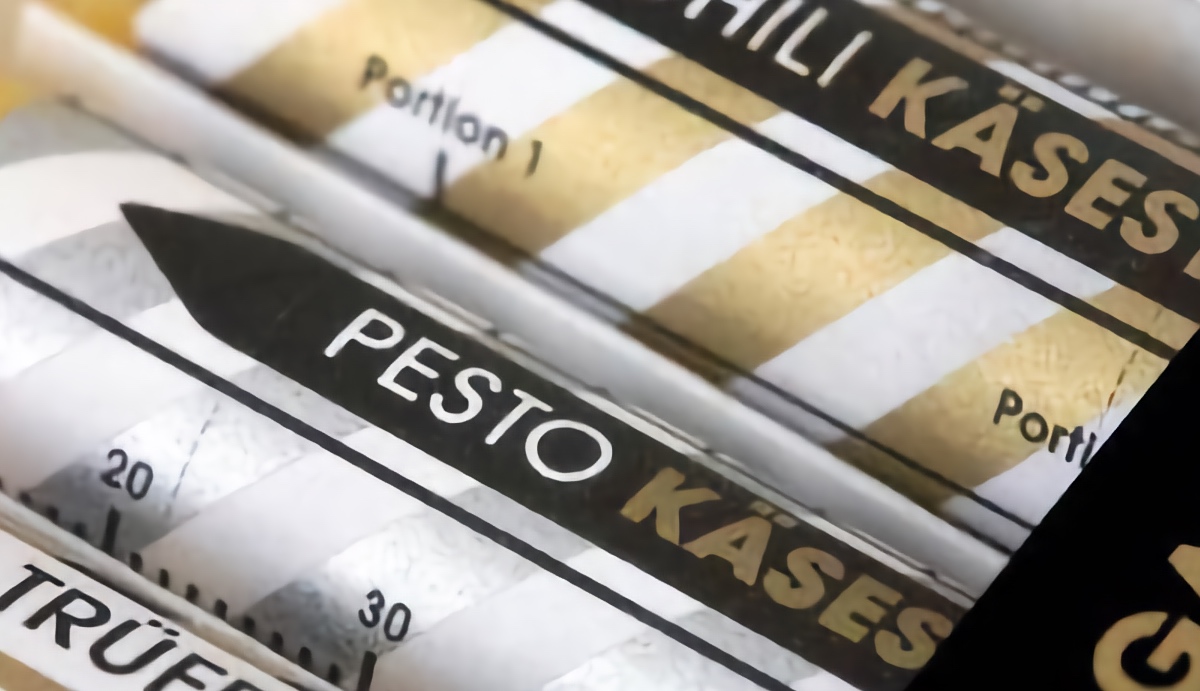 Challenge:
The 3 different types of parmesan cheese needed packaging, which is easy to handle at meals and also lists portioning suggestions as a bonus.
Develop packaging for a trio of selected parmesan cheeses including a grater shaped like a pencil sharpener – an addition to the 'The Deli Garage' range, a food label that supports small manufacturers of delicacies with lovely packaging ideas.
Results:
The limited first edition of 500 was sold out 2 weeks after the launch.