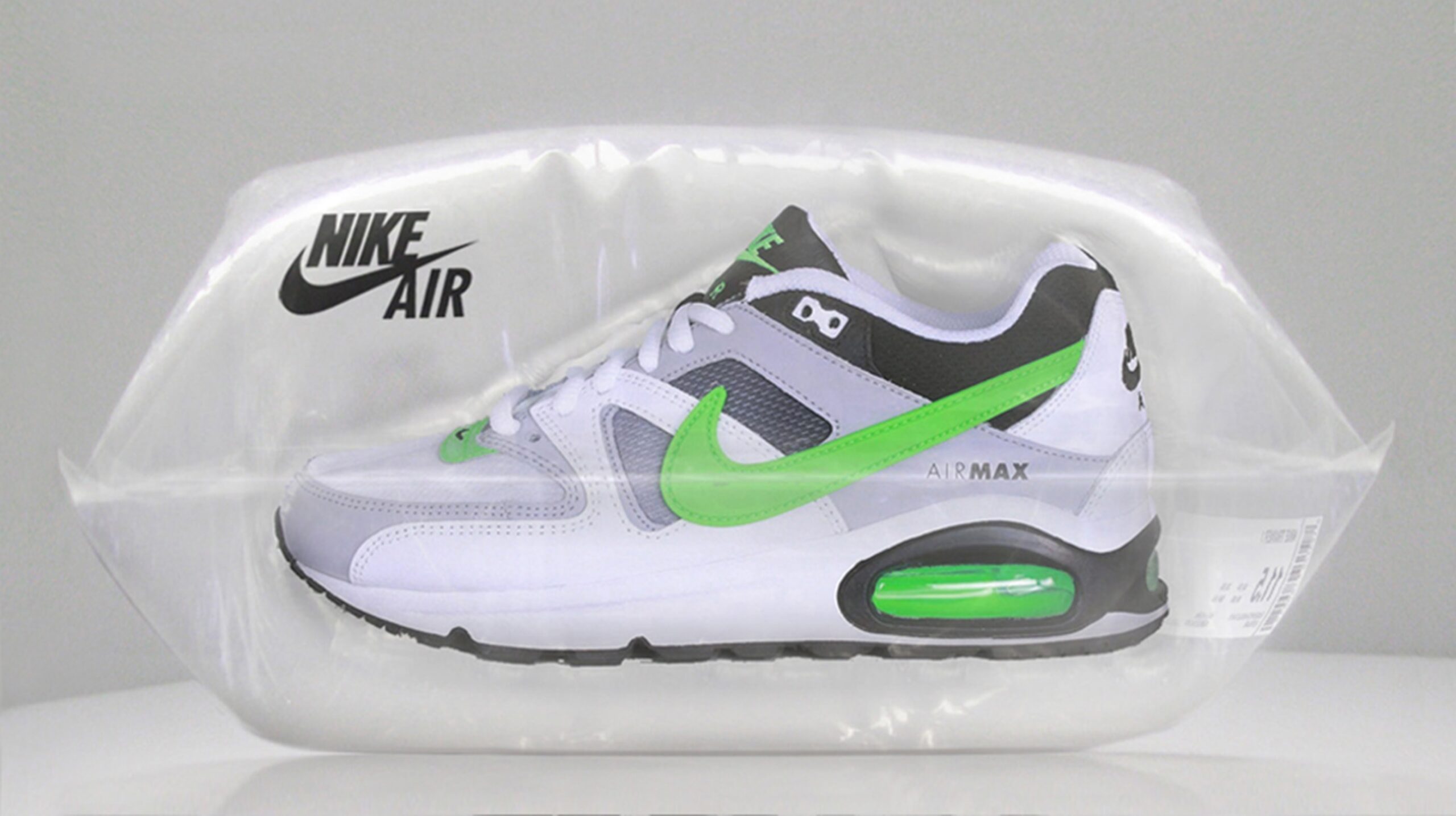 Nike Air Max shoes packaged inside of a transparent pillow cushion filled with air.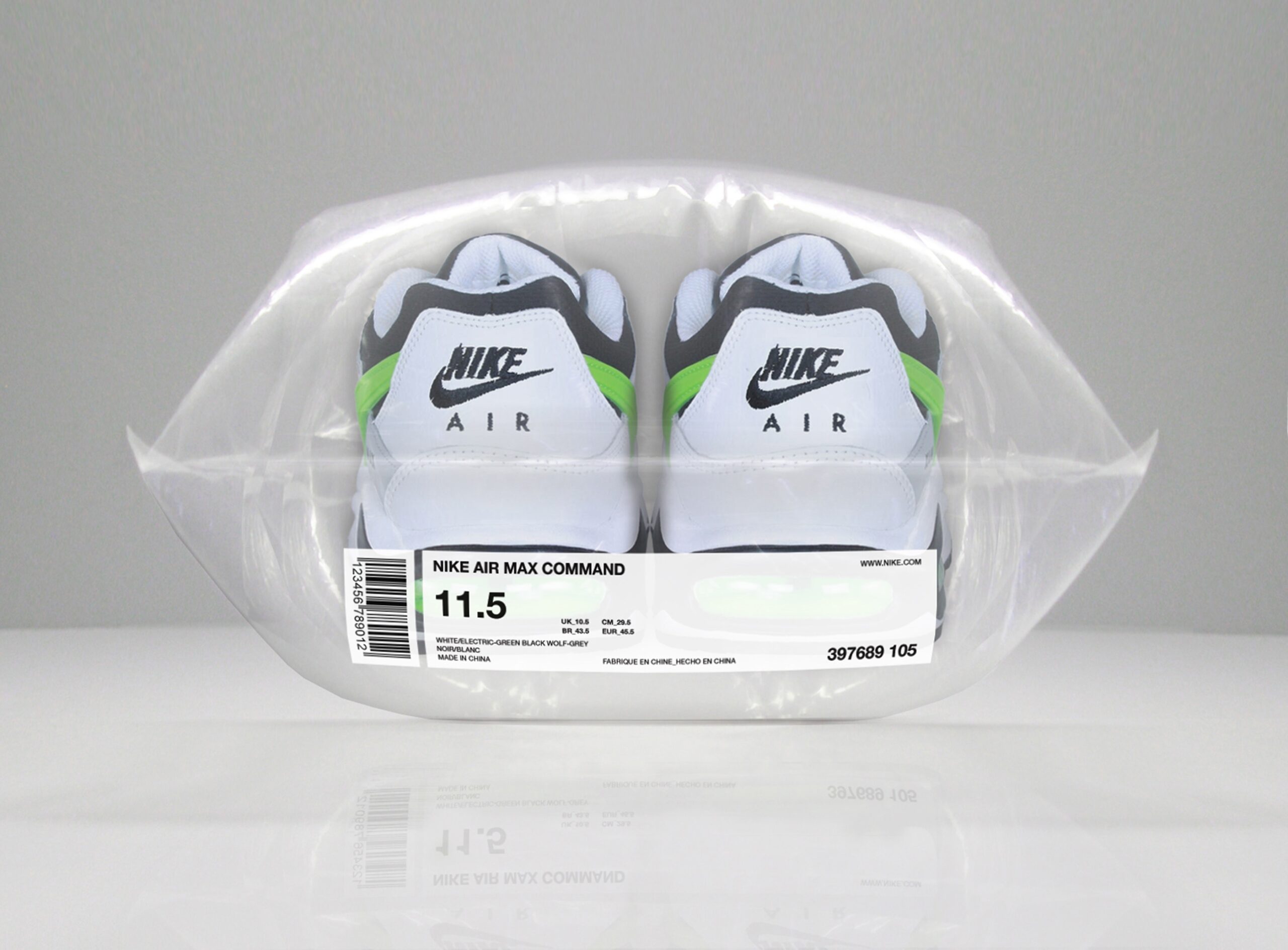 NIKE IS IN THE AIR.
The air packaging concept. In order to emphasize the benefits of the Nike Air Max and to ensure the optimal presentation of the shoe, we packed it in air cushions.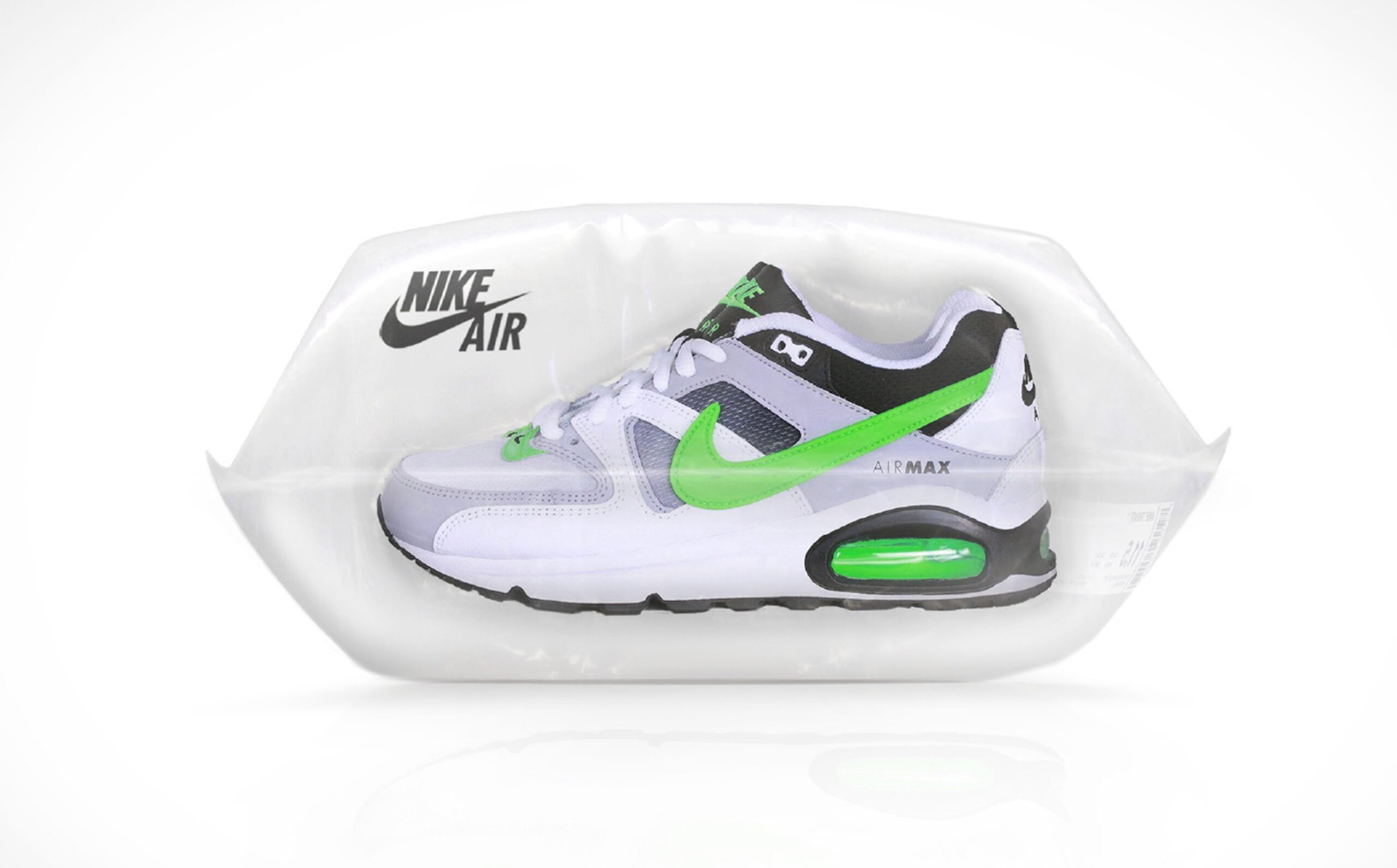 Creative Nike air packaging designed by Scholz & Friends.