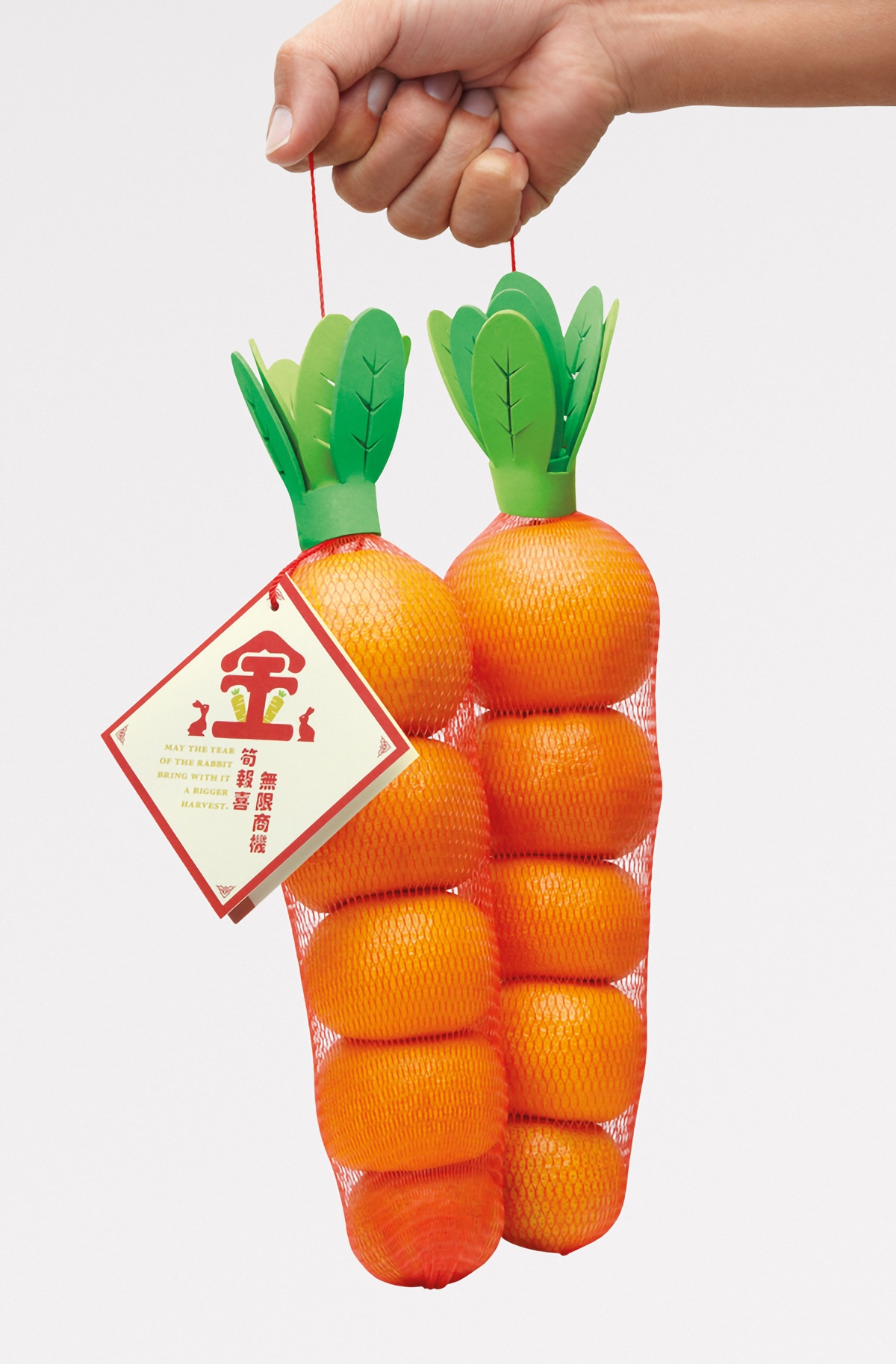 A Bigger Harvest
Mandarin oranges packaged to look like carrots in Malaysia.
Creative packaging designed by Leo Burnett for Alpha 245.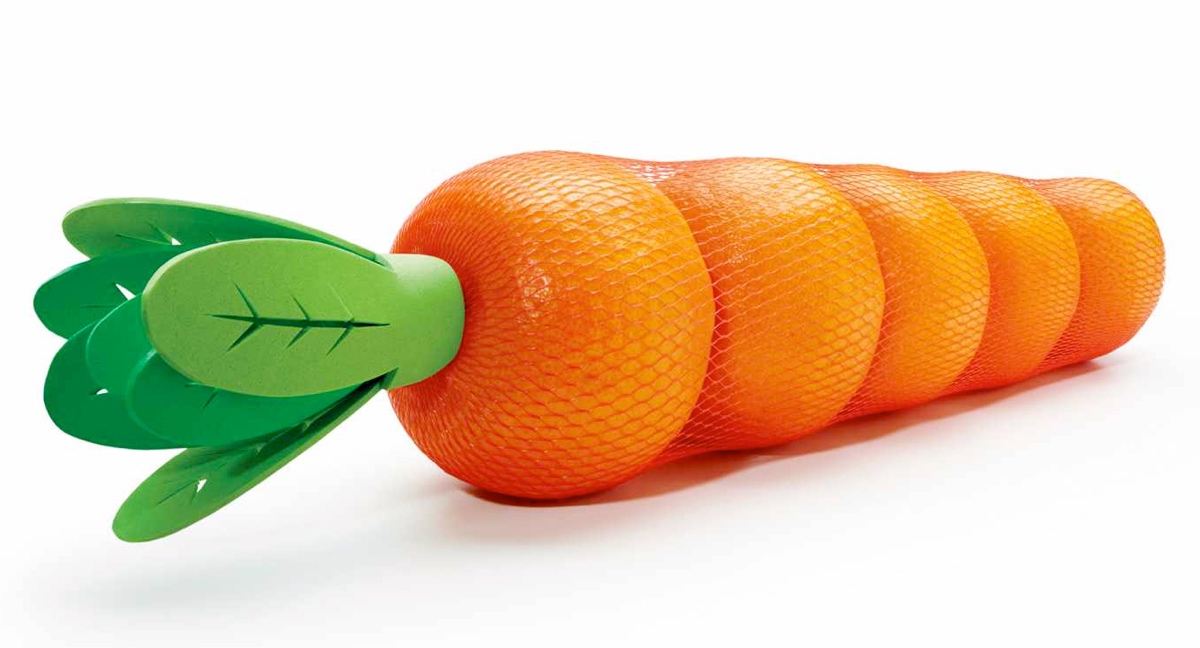 The Brief
To develop an appealing and attention grabbing communication piece to wish potential and existing clients of Alpha 245 a very happy and prosperous lunar new year.
The key objective is to encourage enquiries and generate business opportunities from potential and existing clients.
The Solution
Mandarin oranges have traditionally been used as gifts to convey wishes of prosperity as the oranges are pronounced as gold in Chinese.
To celebrate the Year of the Rabbit, we decided to give this gift-giving tradition a little twist.
We packed the mandarin oranges, small and big to signify different golden opportunities and shaped them to look like carrots.
They were given to the potential and existing clients to wish them a successful and profitable Year of the Rabbit.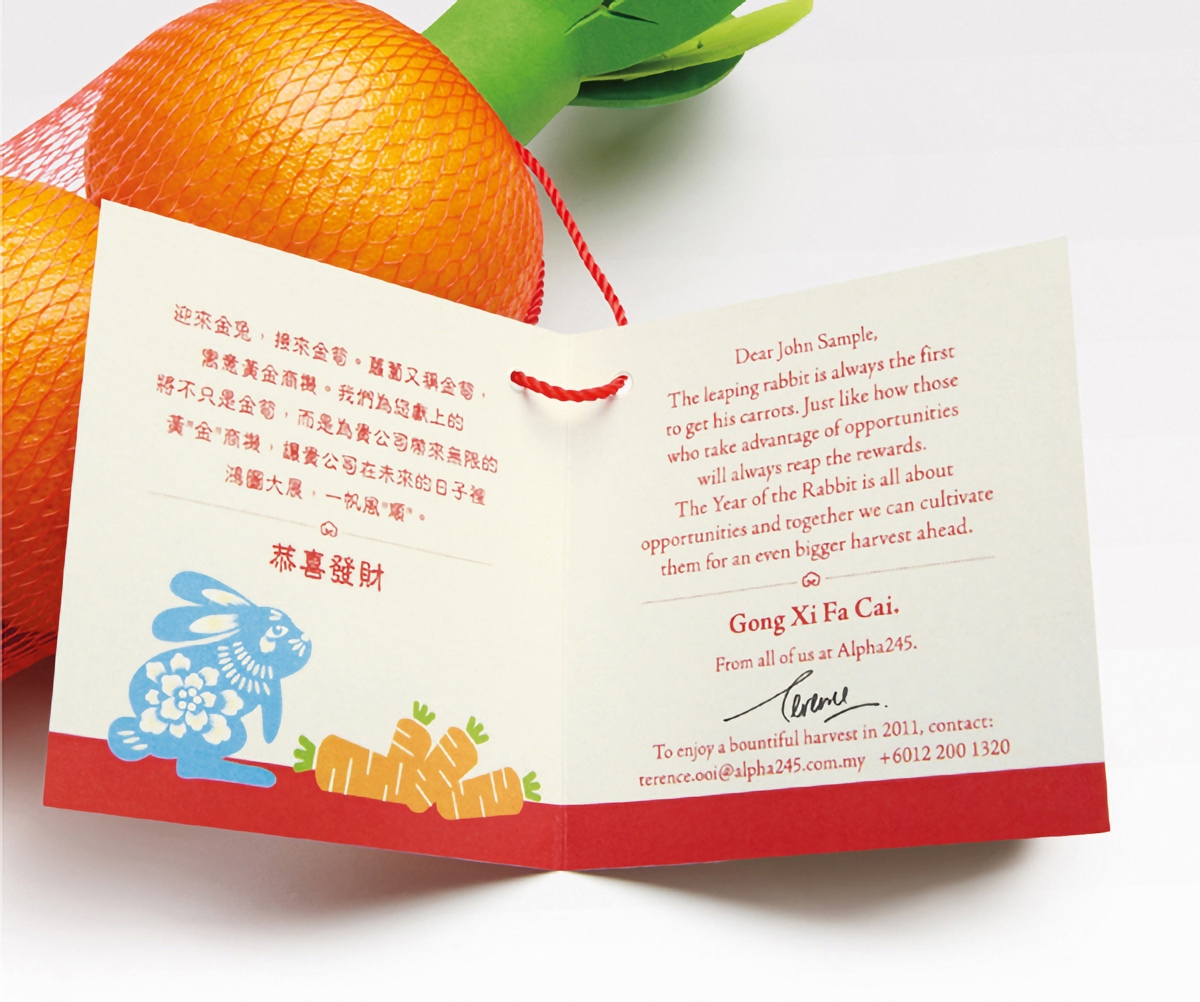 The Results
From a list of 18 prospective clients, this communication piece managed to open the doors to 5 new business meetings within the same week that the gift sets were sent.
One of the clients also requested the Agency to produce the carrots as Chinese New Year premiums for its company while all the other existing clients provided exceptionally encouraging and positive feedback.