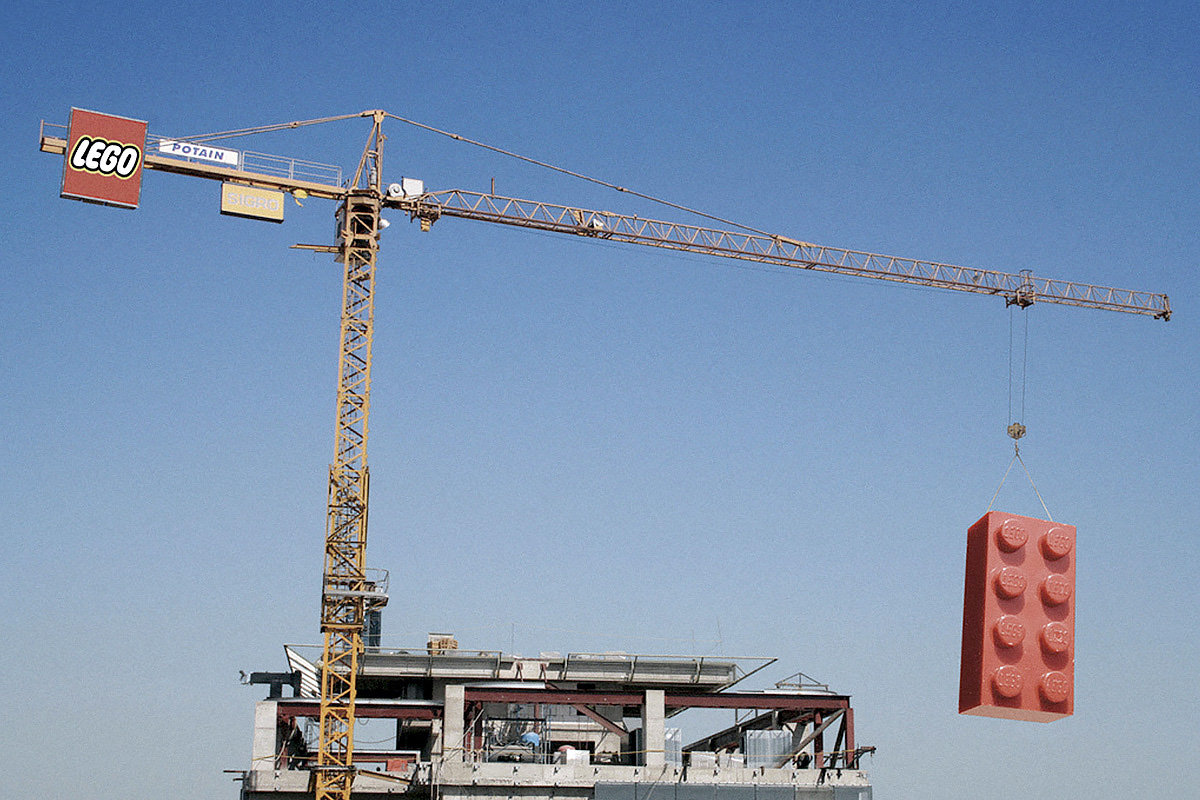 FCB advertising agency for LEGO in Santiago, Chile used construction crane to suspend giant LEGO brick.
Red LEGO brick was placed on a construction crane in order to advertise LEGO toys during the weekends.
Massive LEGO block was suspended high above the ground by the crane, making it easily visible to passersby.