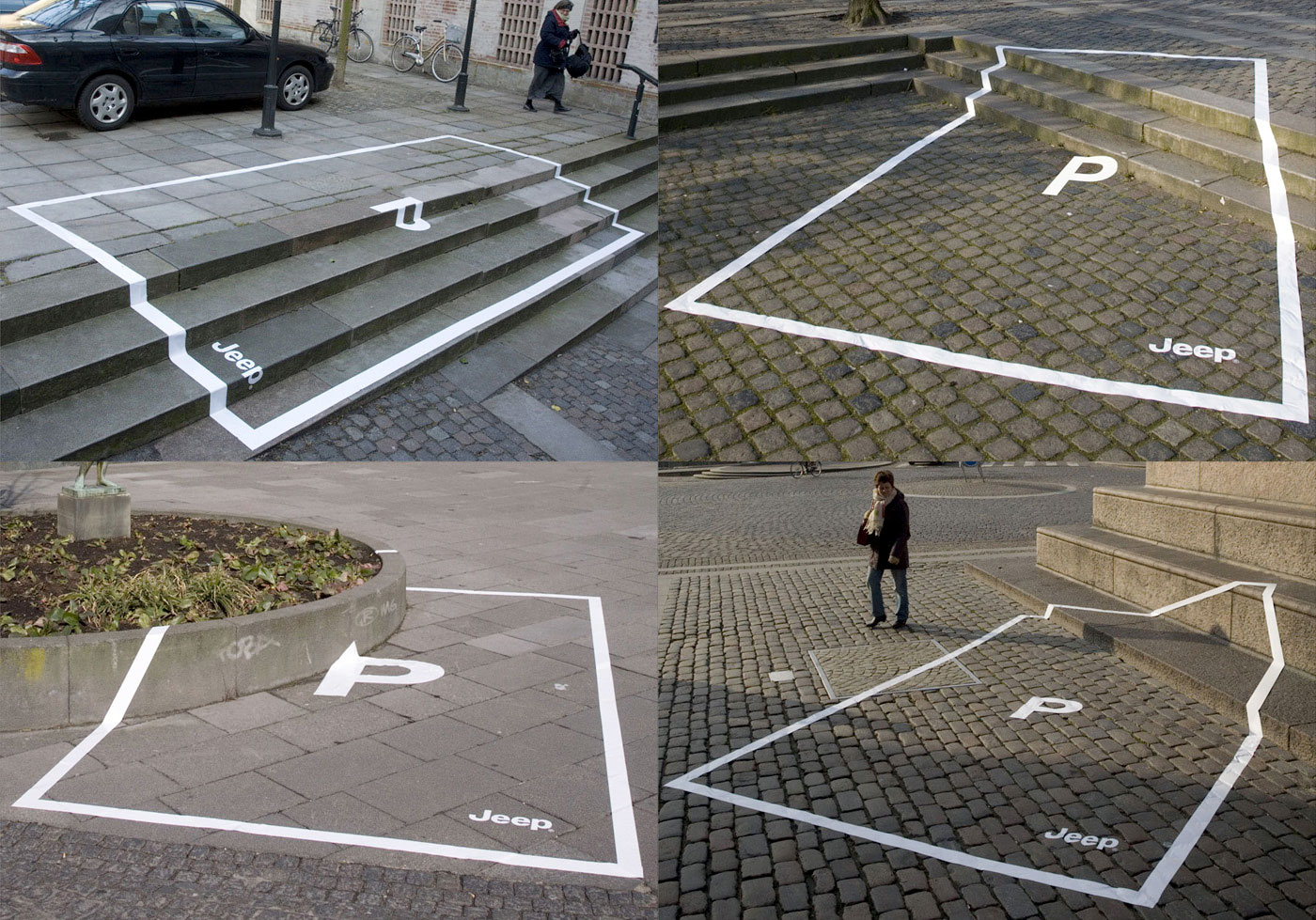 Parking spaces painted in unexpected locations such as stairs and sidewalks promote Jeep off-road vehicles in Copenhagen, Denmark.
They showcase the capabilities of the brand's off-road vehicles and draw attention to Jeep's rugged and versatile nature.
Unusual parking spaces created by Bates Y&R serve as a promotional tool for Jeep, helping to strengthen the association between the brand and adventure-seeking individuals.