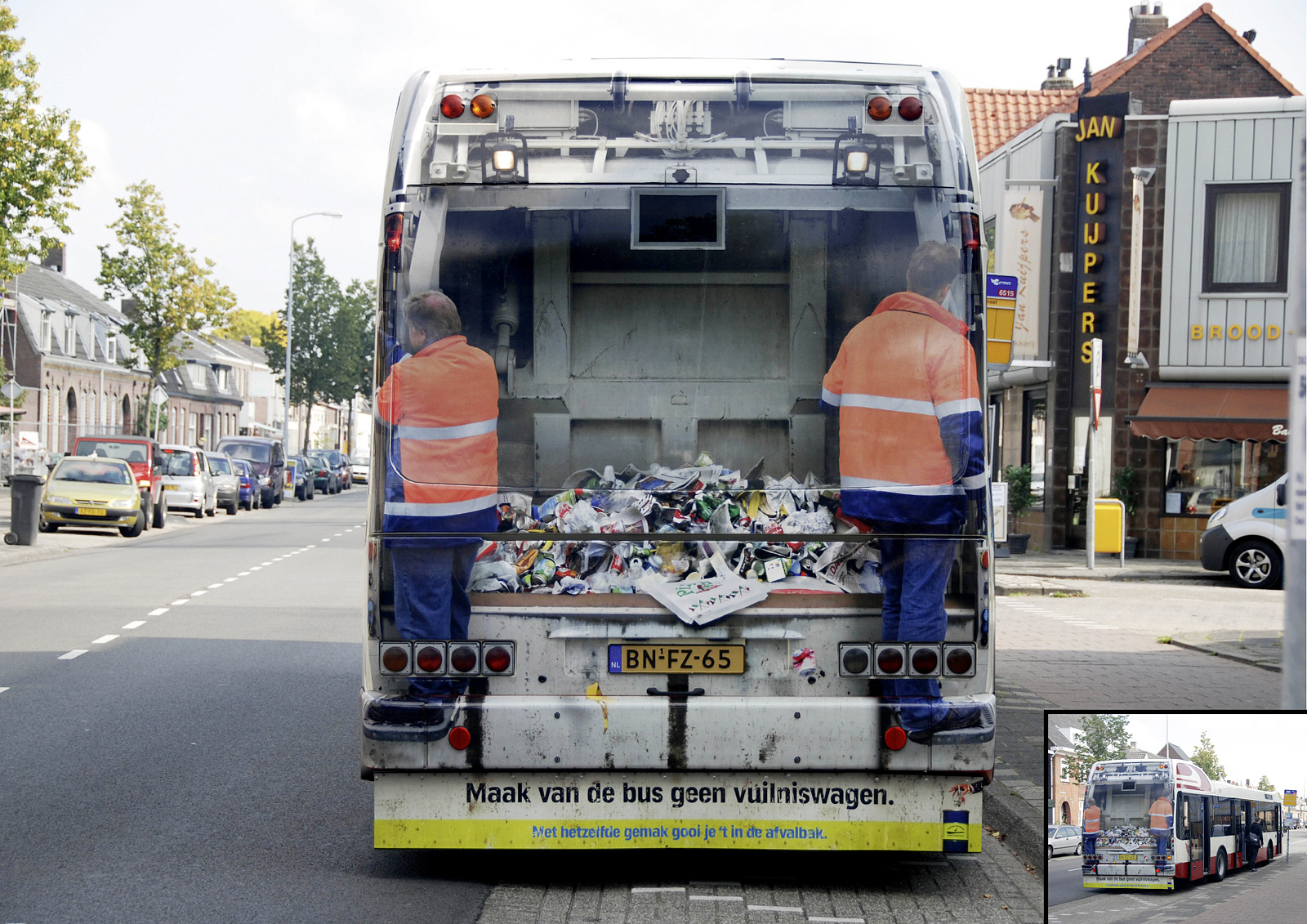 Realistic image of a garbage truck painted on the back of a real bus in the Netherlands reminds people to keep Holland clean.
Don't turn the bus into a garbage truck. It's just as easy to throw your trash in the waste bin.
Garbage Truck Bus designed by Grey Amsterdam for Keep Holland Clean Foundation.