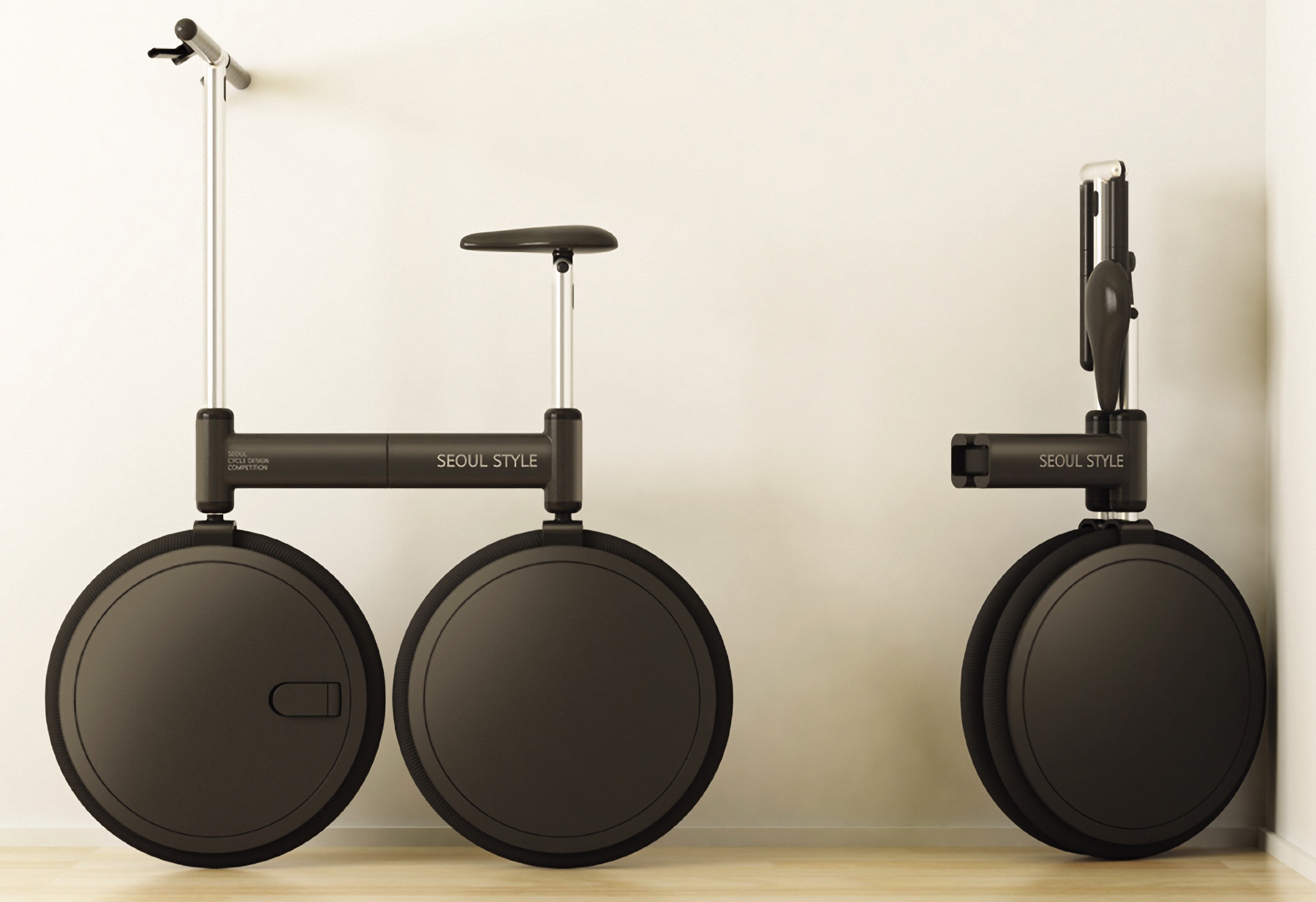 Seoul Style folding bicycle designed by Sanghyun Jeong and Jun-tae Park.
It is a compact city bike with big 20″ wheels for easy navigation.
Unlike traditional bikes, it has no chains and features a simple folding structure. Perfect for busy urban life!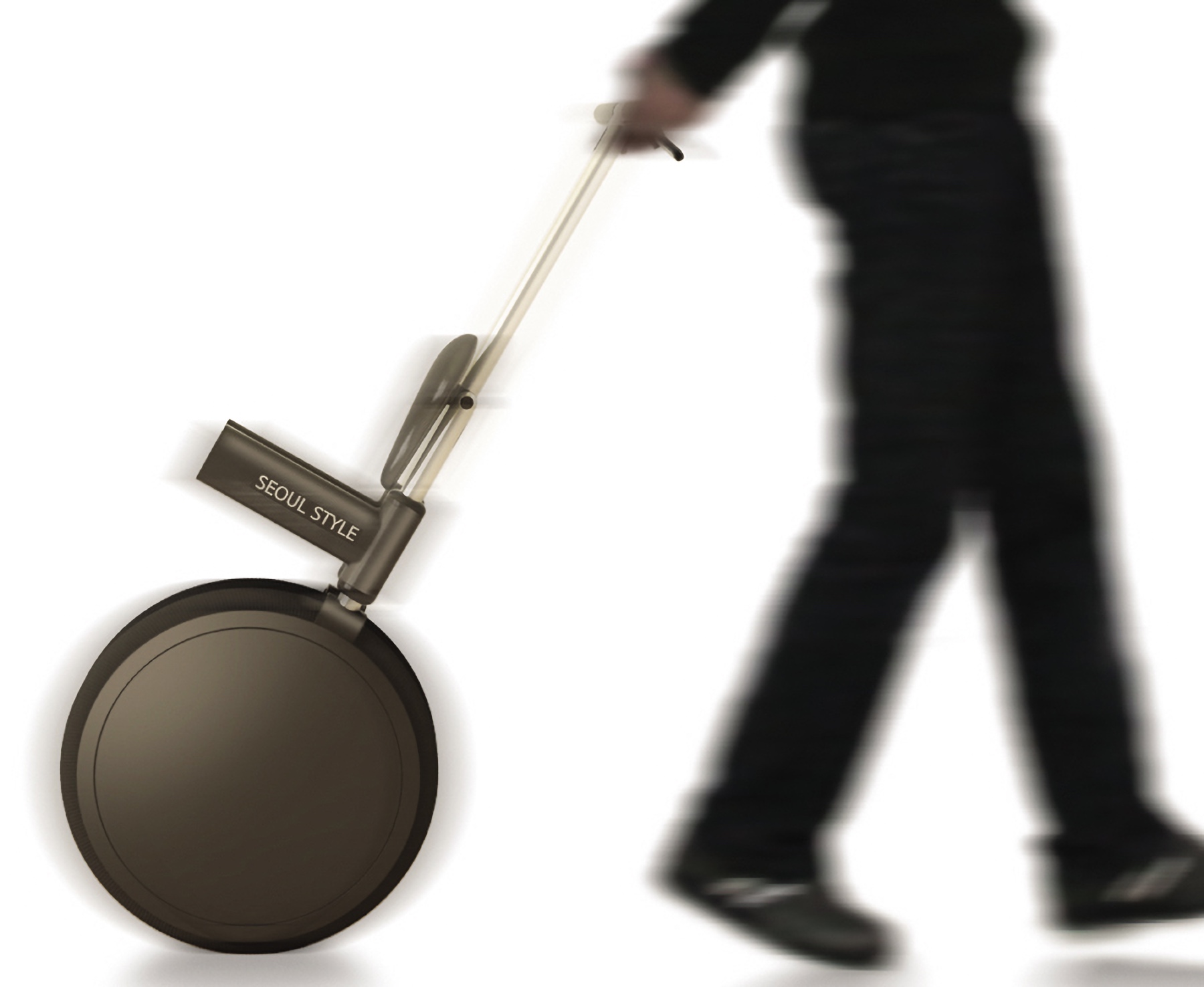 One unique feature of the Full Circle Bicycle is that it does not have a chain.
Instead, it has a free wheel gear directly connected to the pedals.
While it may resemble a fixed gear bike, it's not the same.
Full Circle Bicycle has an innovative folding structure.
This means you can easily and quickly fold and unfold it, even in a busy downtown area or on the subway.
Almost all parts, including the saddle and handlebars, can be folded for maximum portability.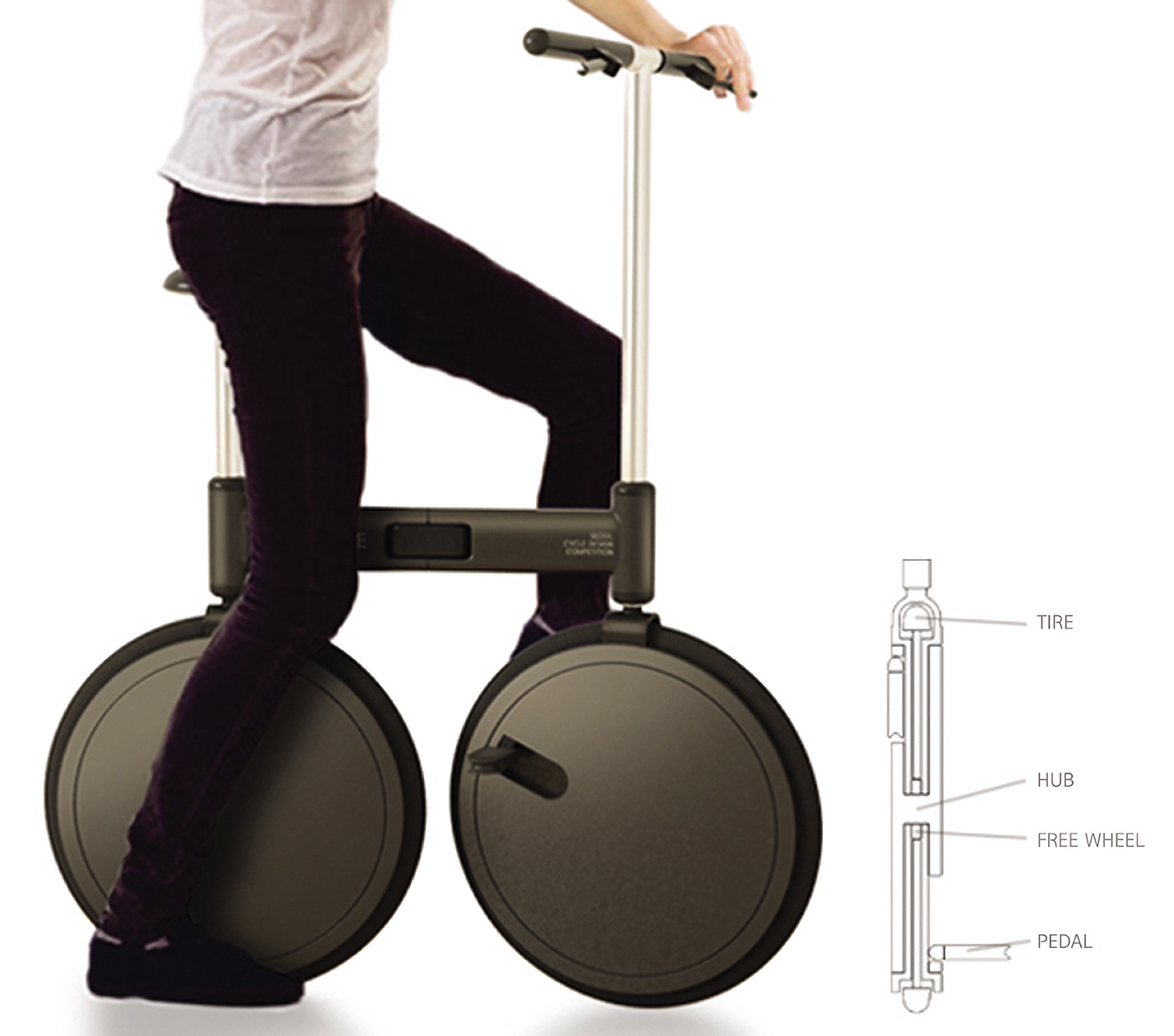 Large bicycle wheels make it easy to navigate through busy cities like Seoul, where smaller-wheeled bikes usually struggle.