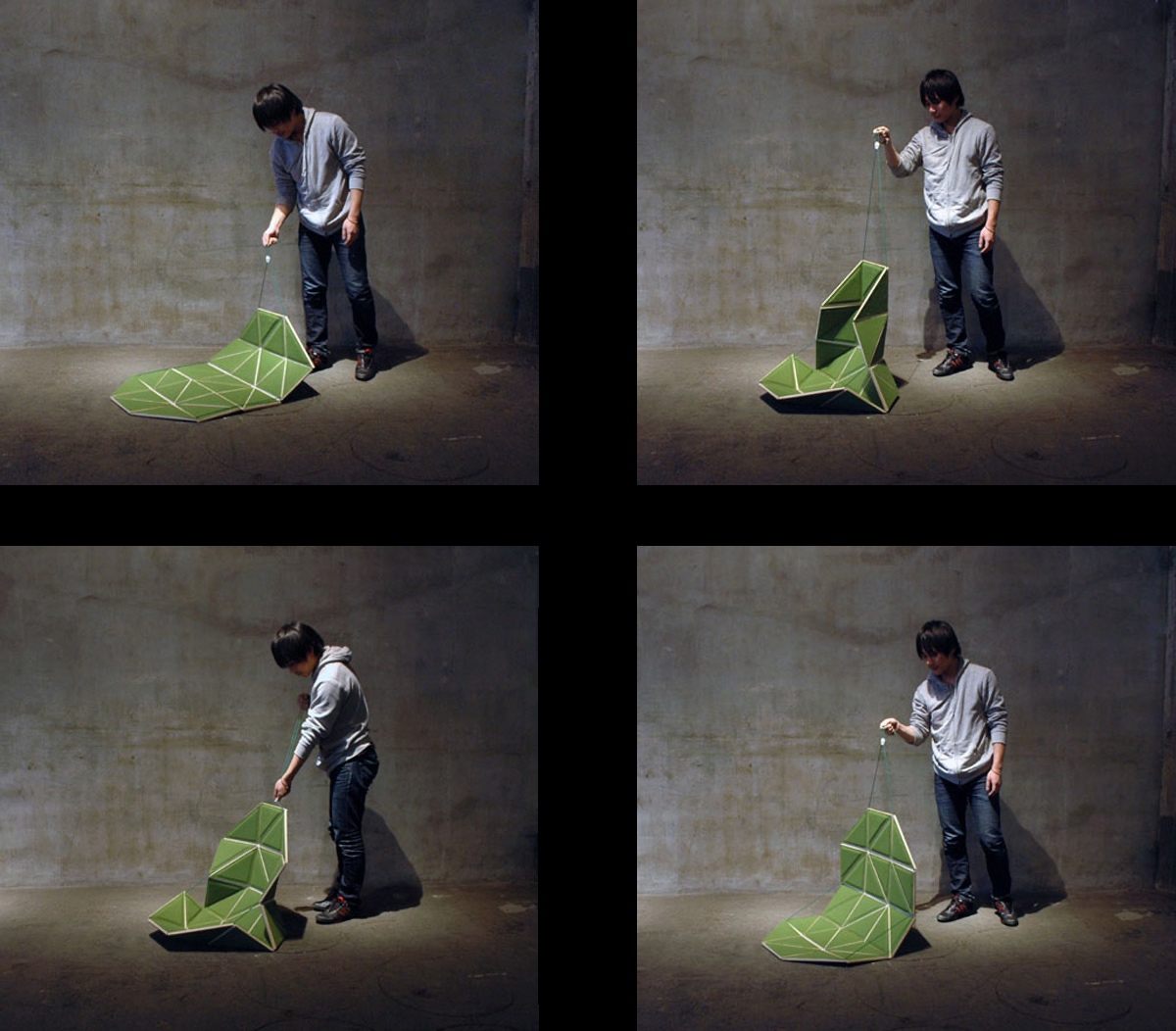 The Pata Chair, designed by Hiroyuki Morita, is a unique folding chair that looks like a floor mat when not in use.
When the connecting cord is pulled, it transforms into a seat that adjusts to the user's size and movements.
Portable chair with innovative design inspired by marionette puppets folds flat to save space.