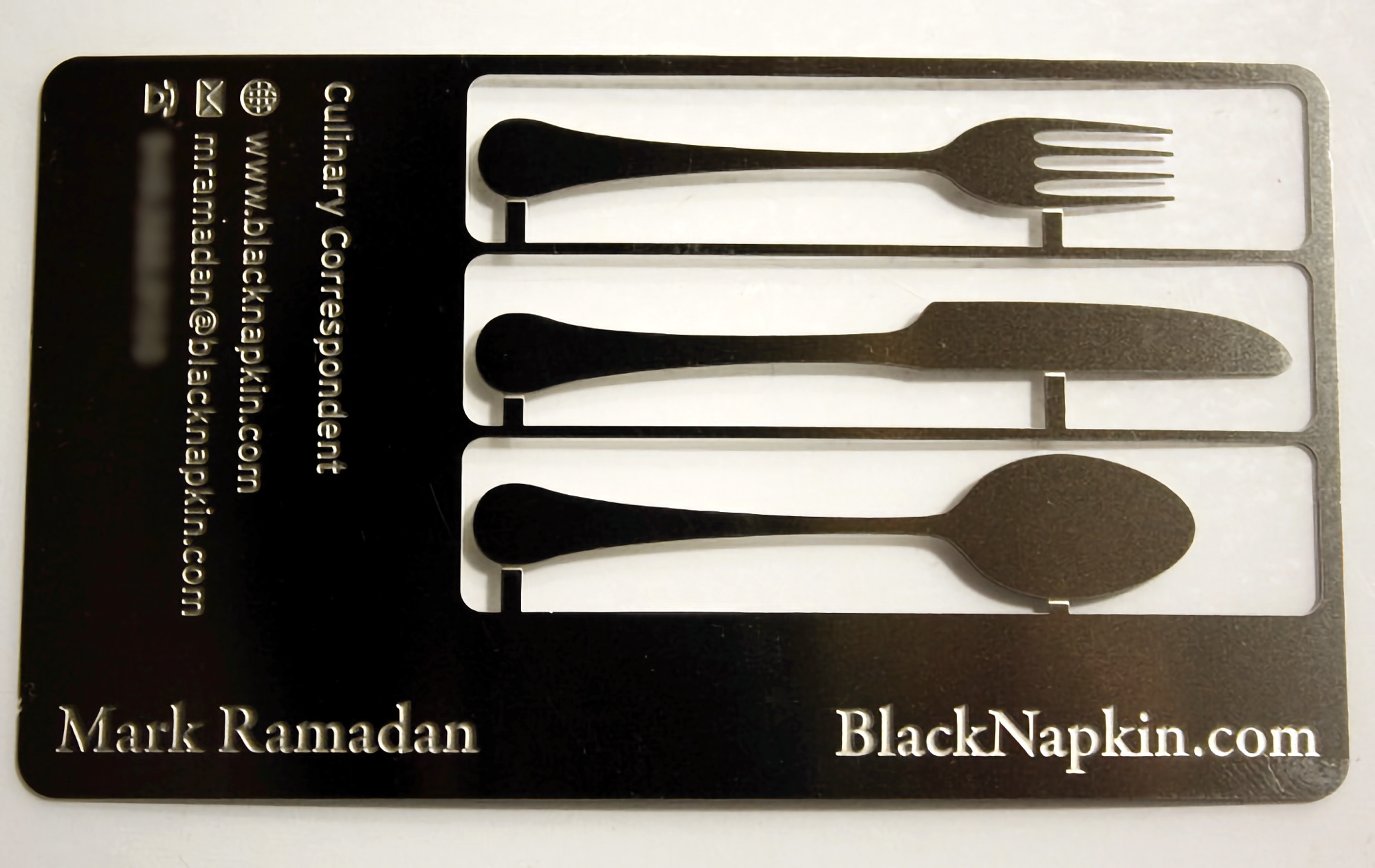 Eating utensils business card with metal knife, fork, and spoon designed by Mark Ramadan for his food blog Black Napkin.
Inspired by the Lockpick Business Card, this card is made out of 200mm thick stainless steel and printed by Plasma Design.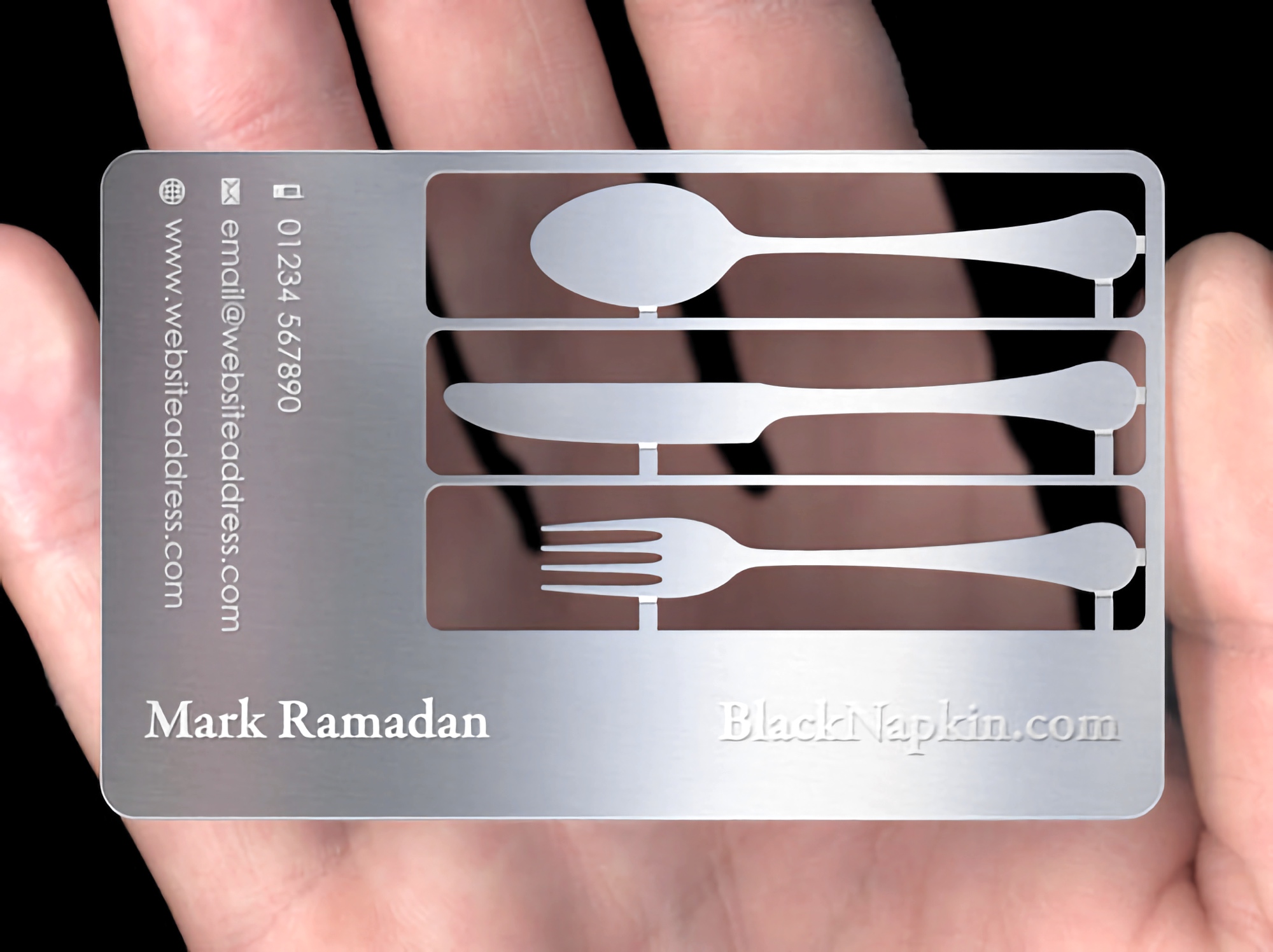 Be prepared to make an impression at any mealtime encounter with a miniature utensil set.
Cutlery Business Card features removable knife, fork, and spoon.