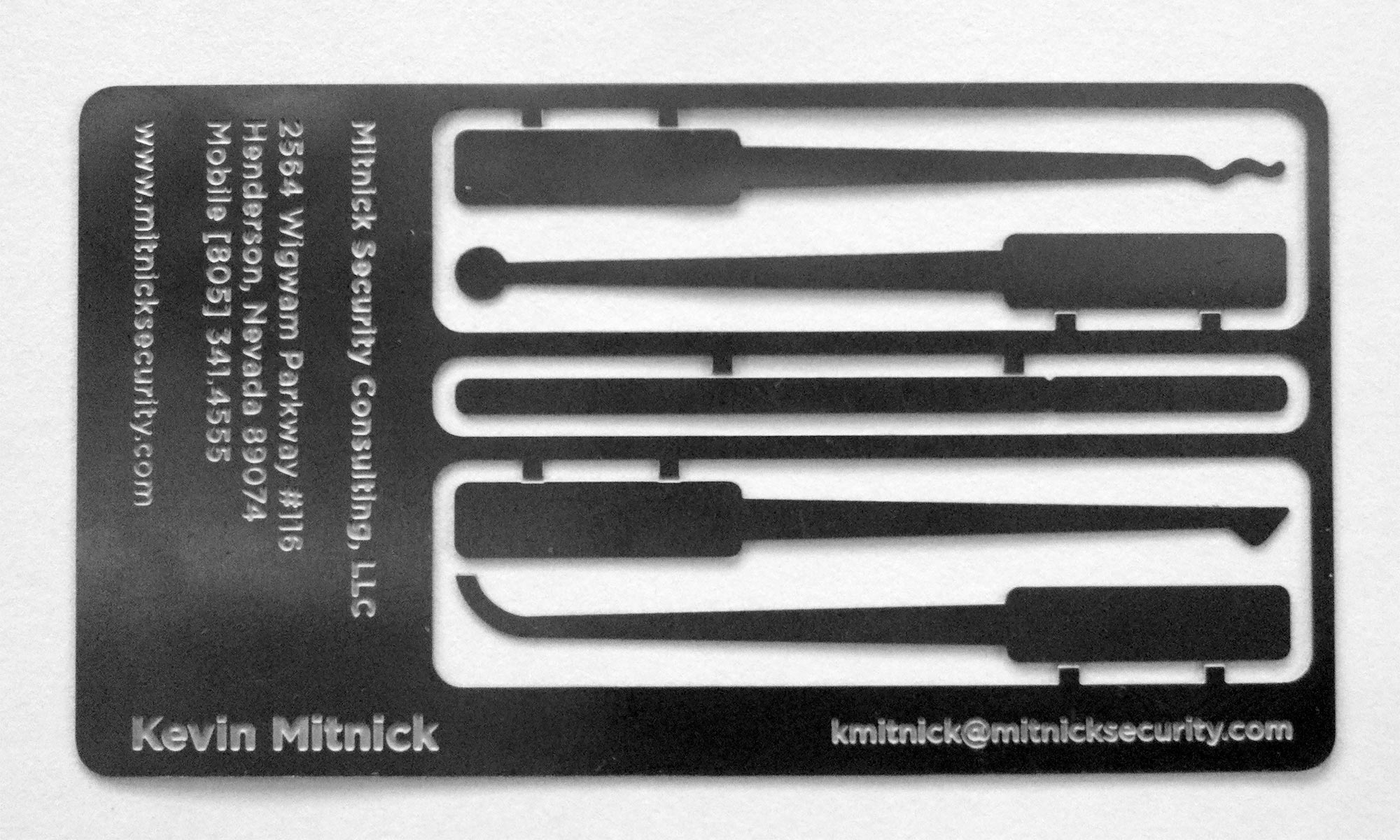 Kevin Mitnick's business card features a lockpick toolset that can help you get back into your locked home or office.
Lightweight metal card includes a removable lock pick set with tools like a hook pick, torsion wrench, half diamond prick, snake rake, and ball pick.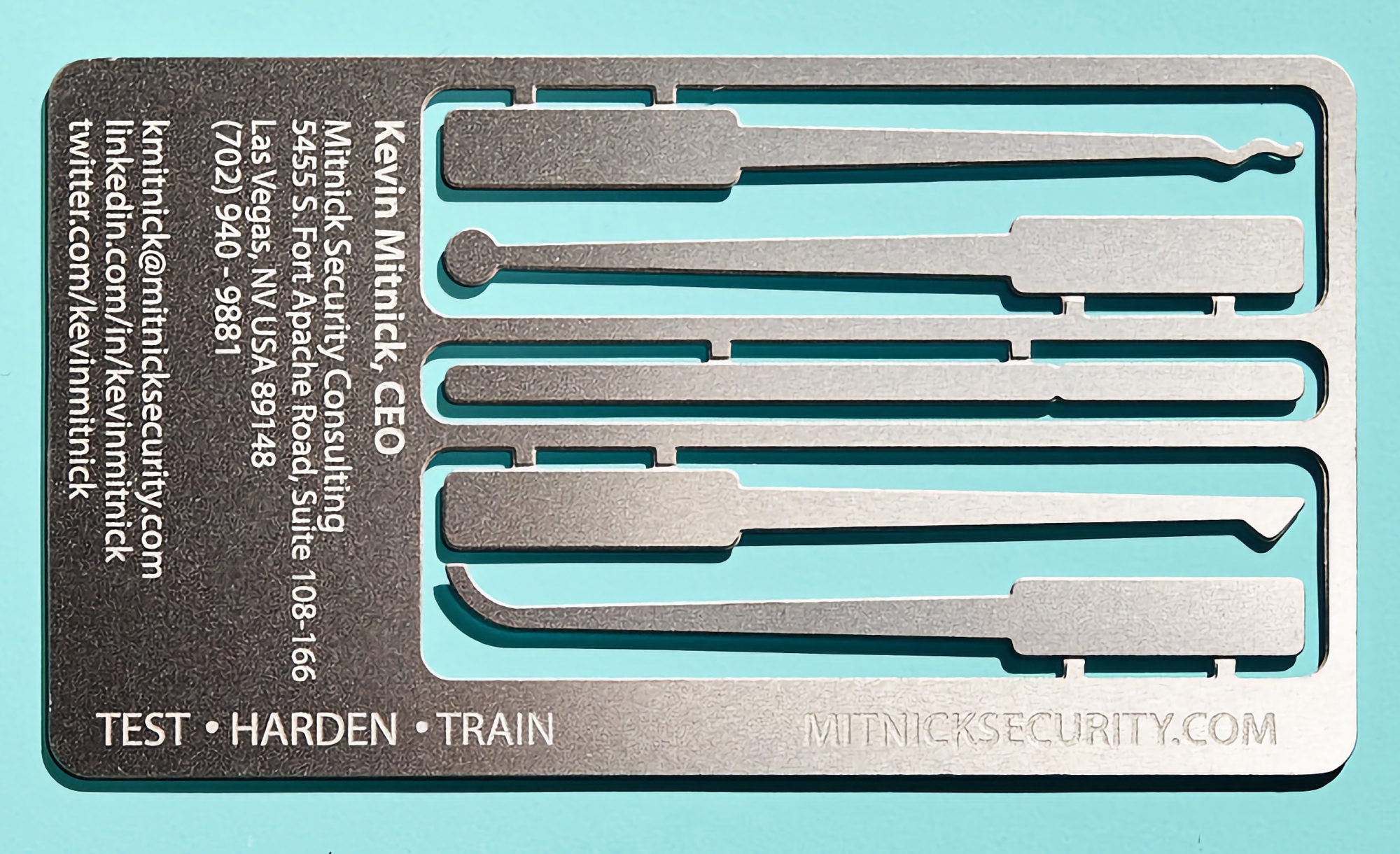 Kevin Mitnick's Lockpick Business Card may be a novelty item, but it actually works.
It is a real lock pick toolset that can open doors (literally!).