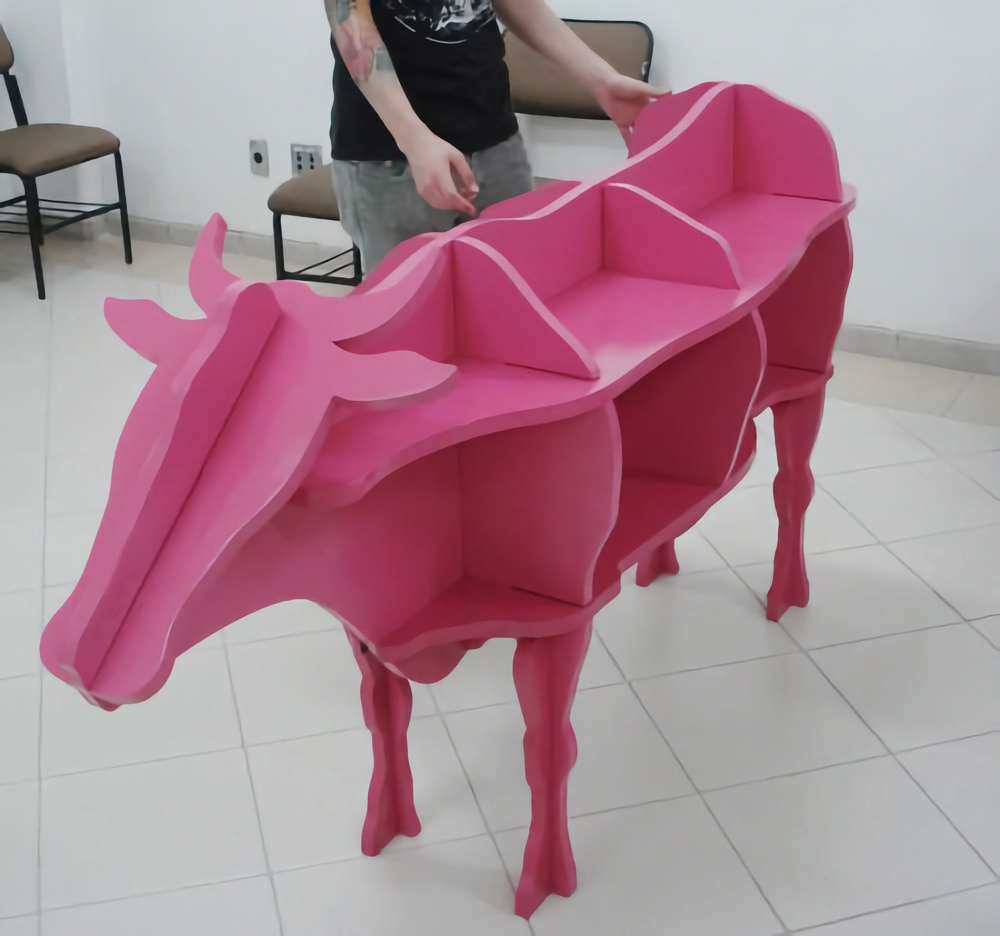 Creative bookcase shaped to look like a pink cow designed by Dennys Tormen and Glauco Bernardes from Brazil.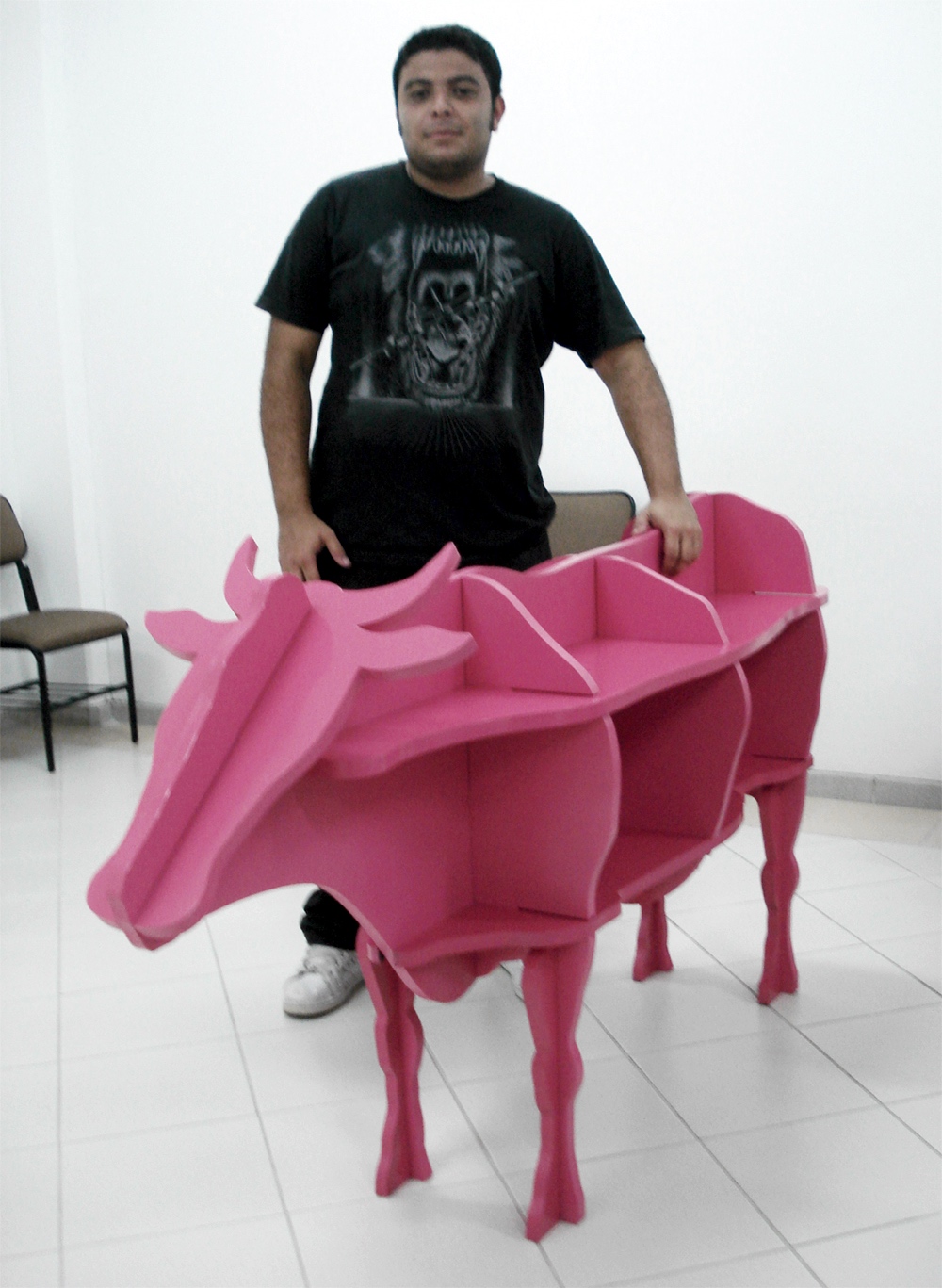 VACO cow shaped bookcase is a feat of engineering mastery.
Crafted entirely from laser-cut wooden parts, it stands firm without a single screw.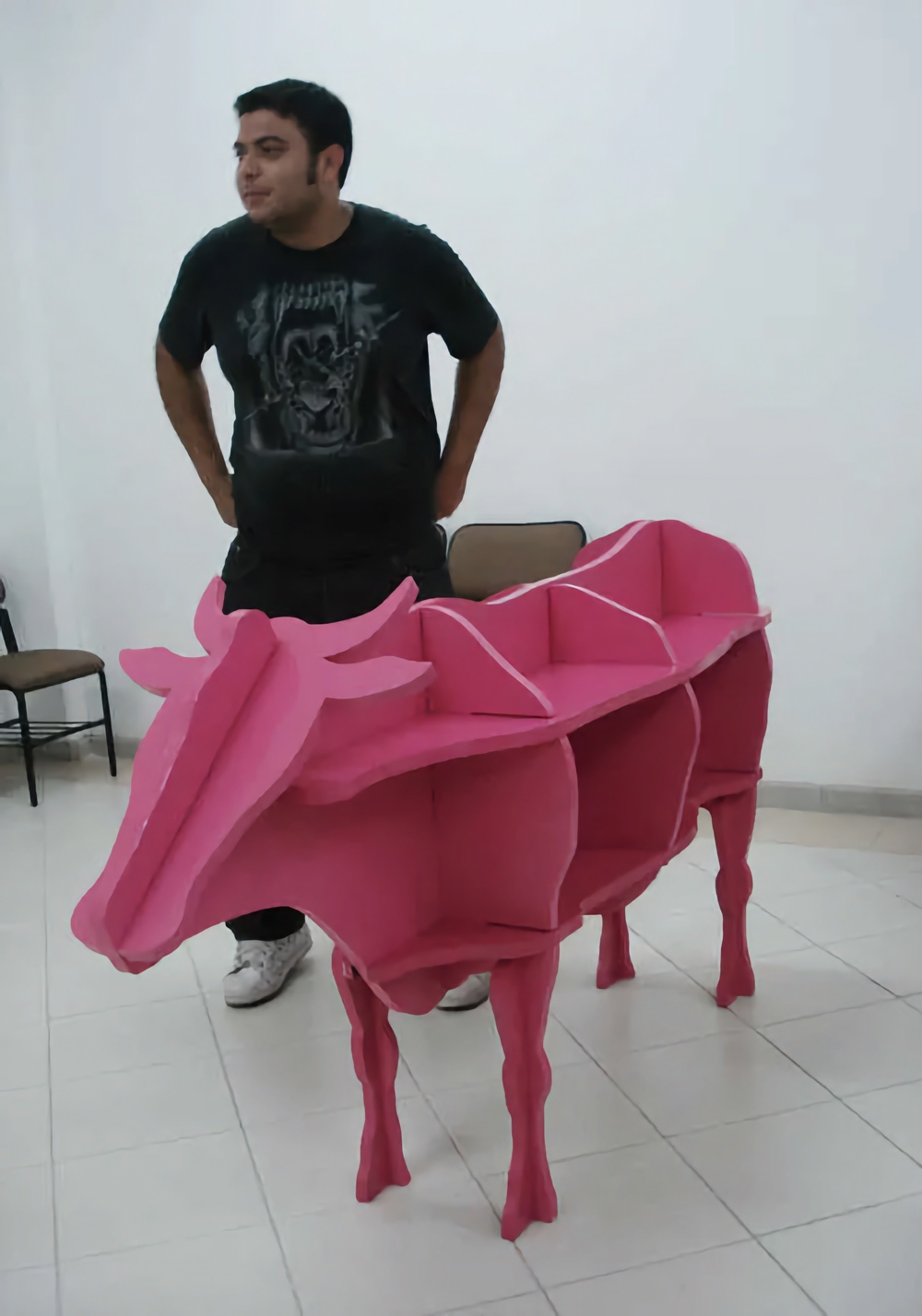 Got milk? No, but Cow Bookcase can store your favorite books!
Don't be afraid to go against the herd – add some whimsy to the library or home office.