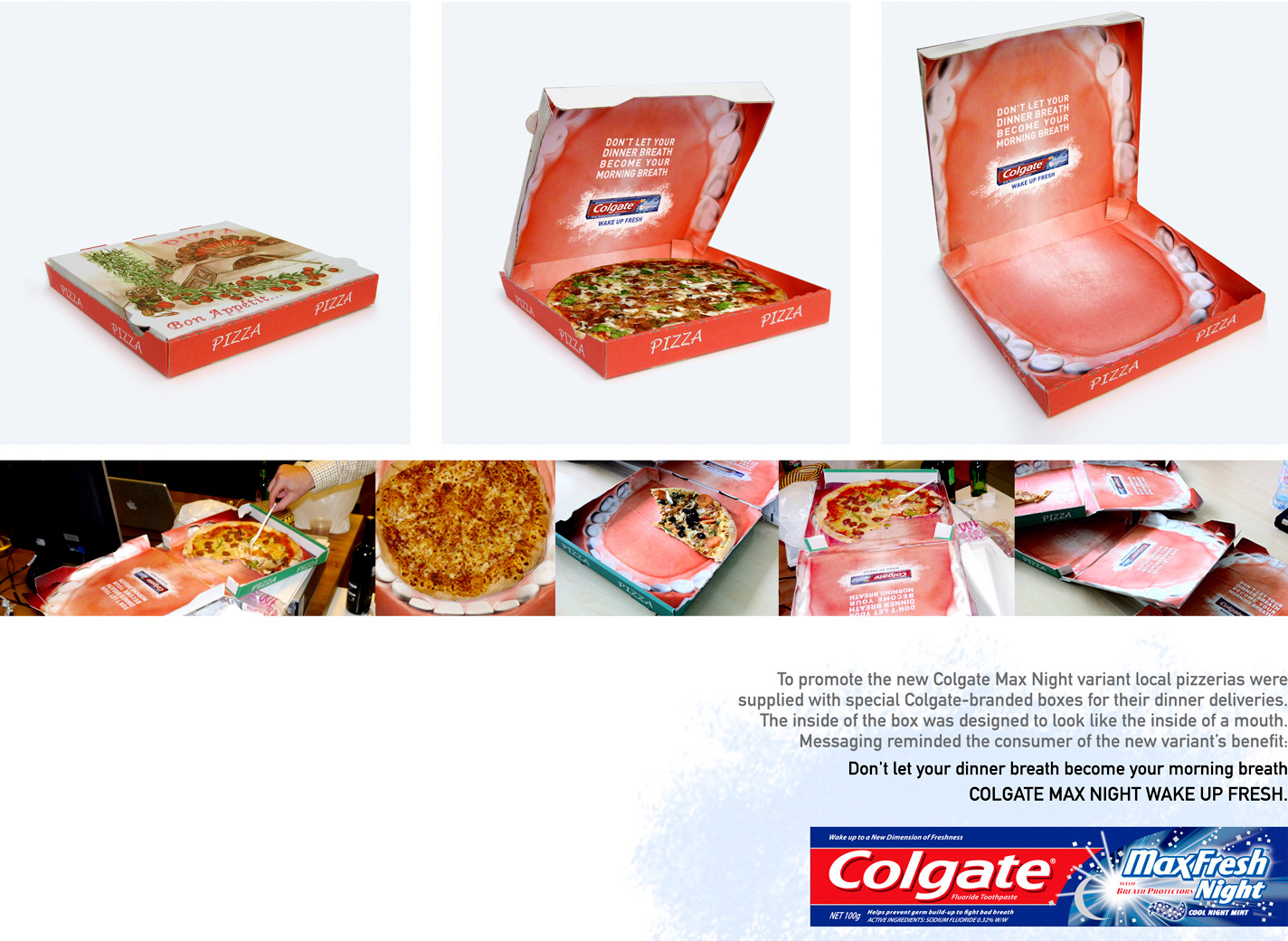 To promote the new Colgate Max Night toothpaste variant local pizzerias in France were supplied with special Colgate-branded boxes for their dinner deliveries.
The inside of the pizza box was designed to look like the inside of a human mouth.
Messaging reminded the consumer of the new variant's benefit.
Don't let your dinner breath become your morning breath.
COLGATE MAX NIGHT WAKE UP FRESH.