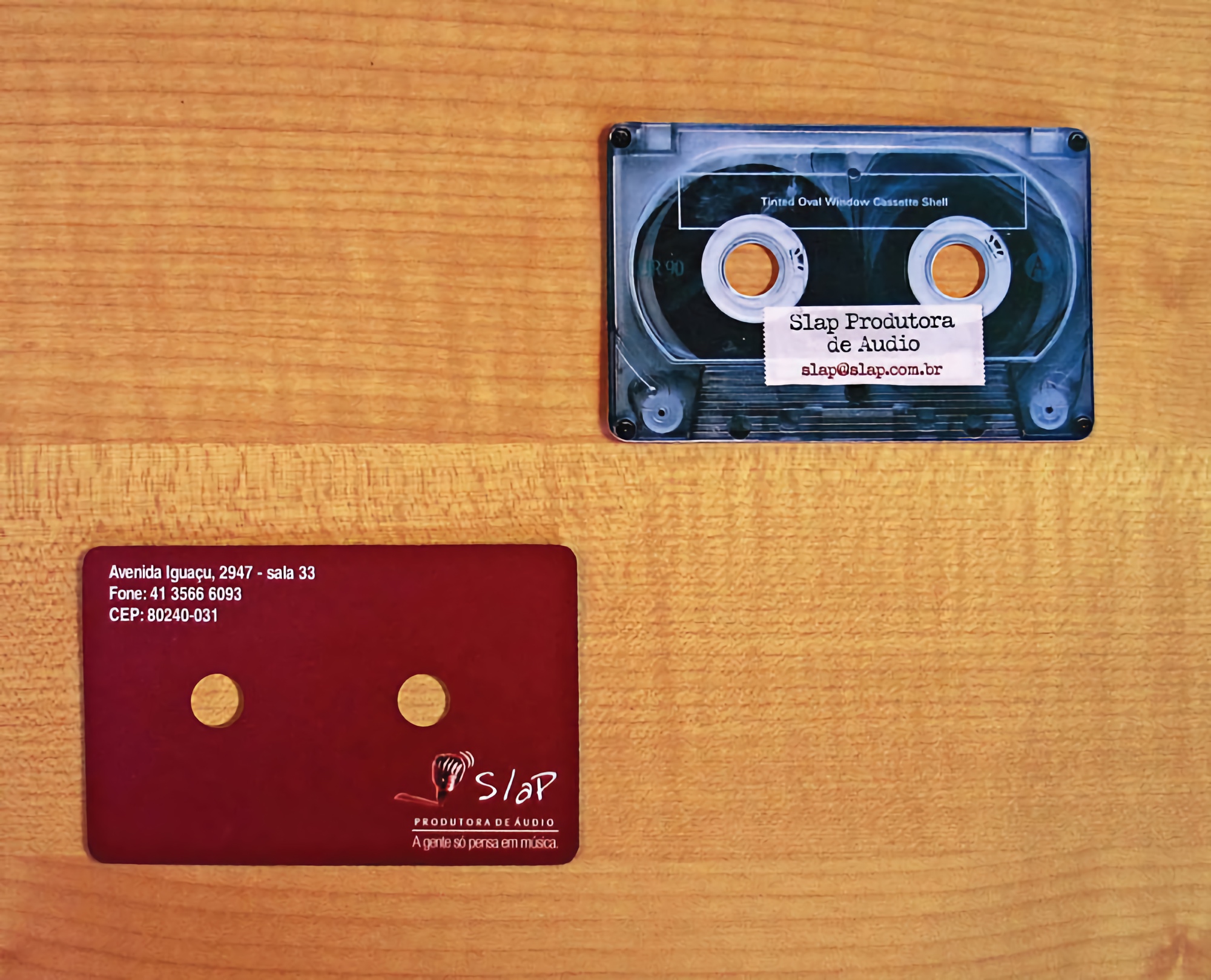 Business card designed to look like audio cassette tape promotes Slap production studio in Brazil.
Inspired by the old school cassette tapes, Exclam came out with this cool business card concept for an Audio Studio.
In this piece. the company's name, Slap Studio, is handwritten on a piece of tape. just like the old days.
The business card also features holes that used to be part of cassettes.
Great piece of design working with the concept: "Slap Studio. All the time thinking music."