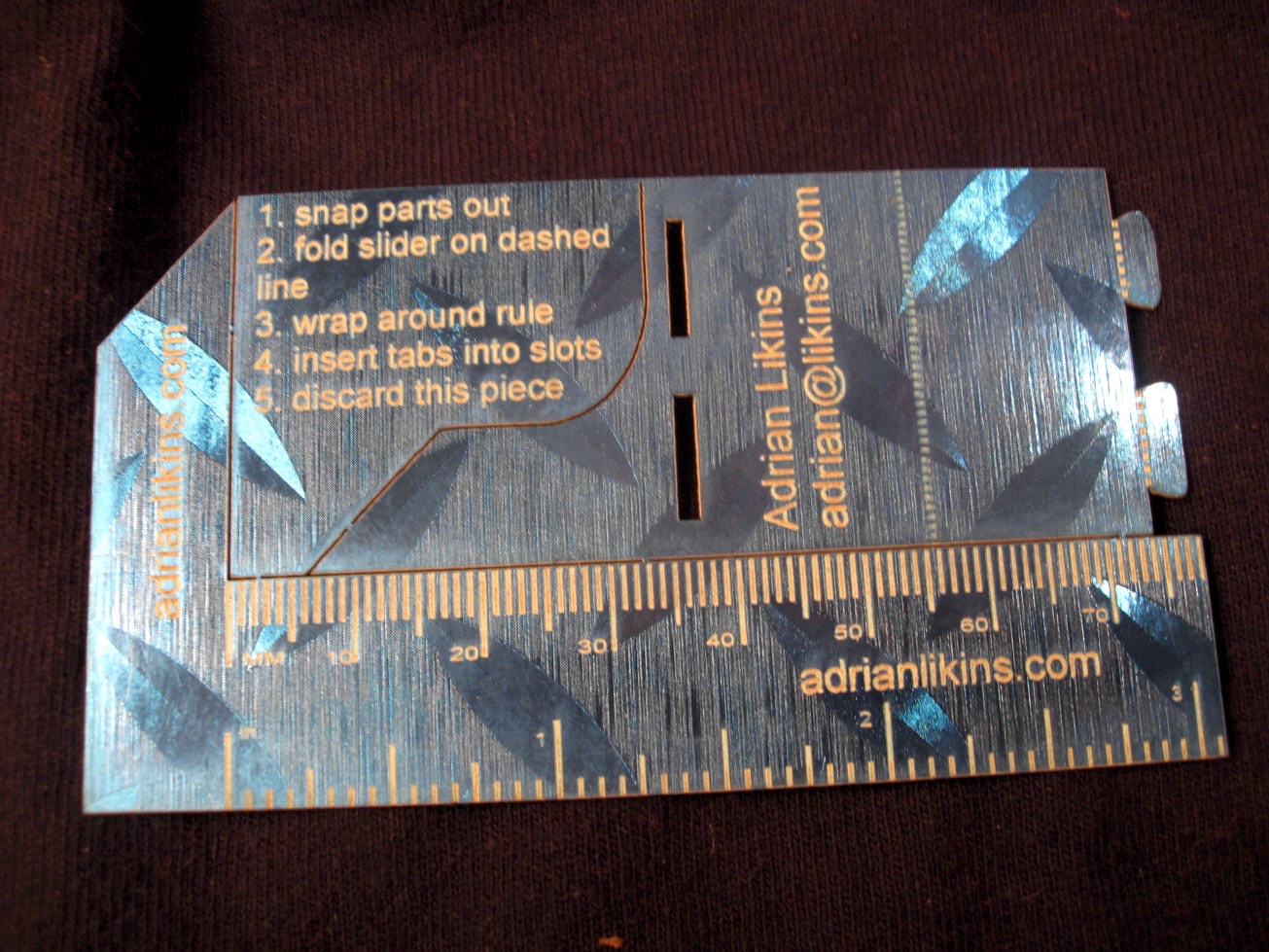 Laser cut business card transforms into a functional caliper.
With a swift motion, snap out the slider and the rule, revealing their hidden potential.
Then, follow the dotted line and fold the slider, elegantly wrapping it around the caliper body.
Insert the precisely crafted tabs into the slots.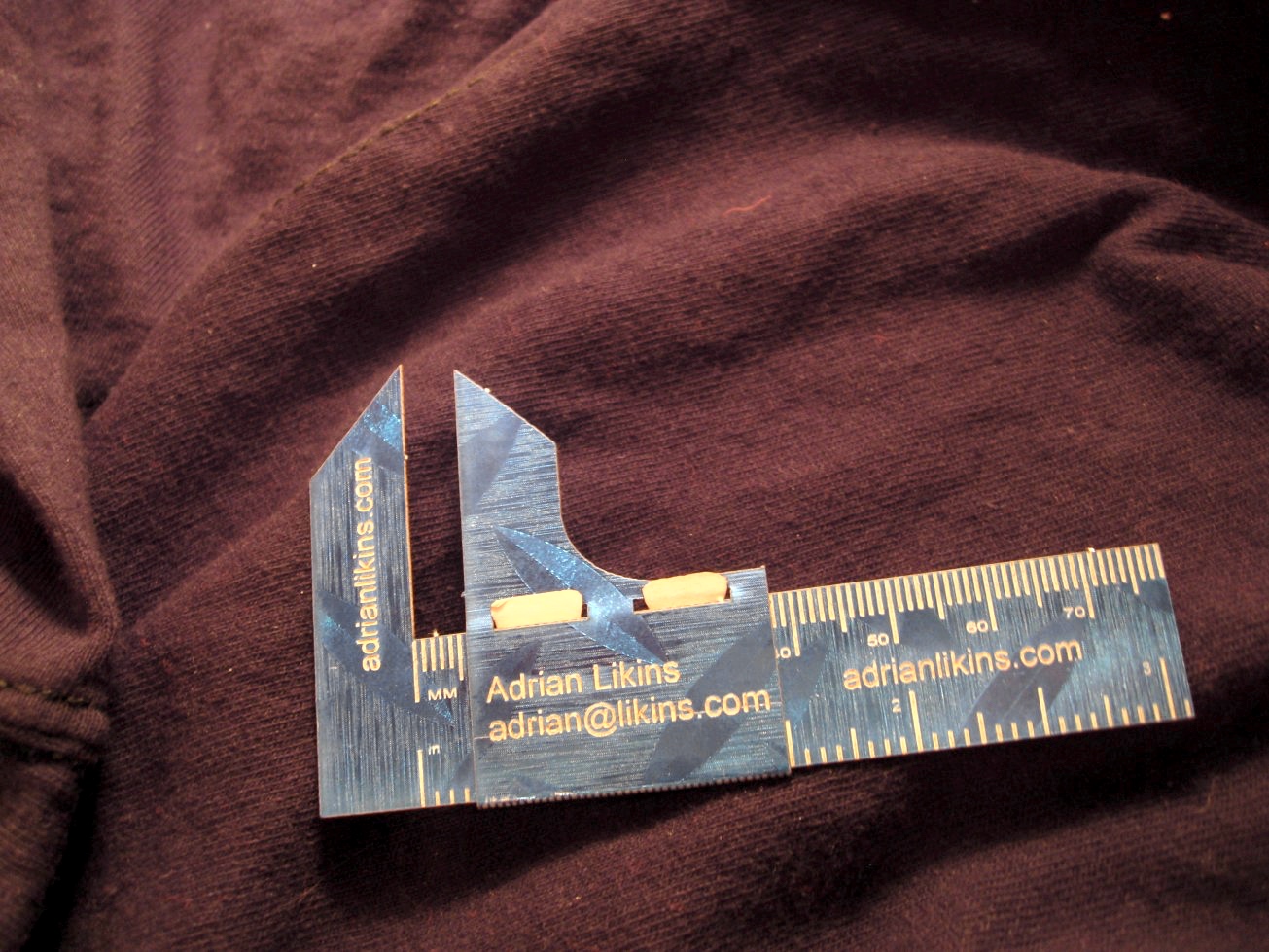 Caliper Business Card designed and made by Adrian Likins.
It is a precision instrument. Snap, fold, and impress.