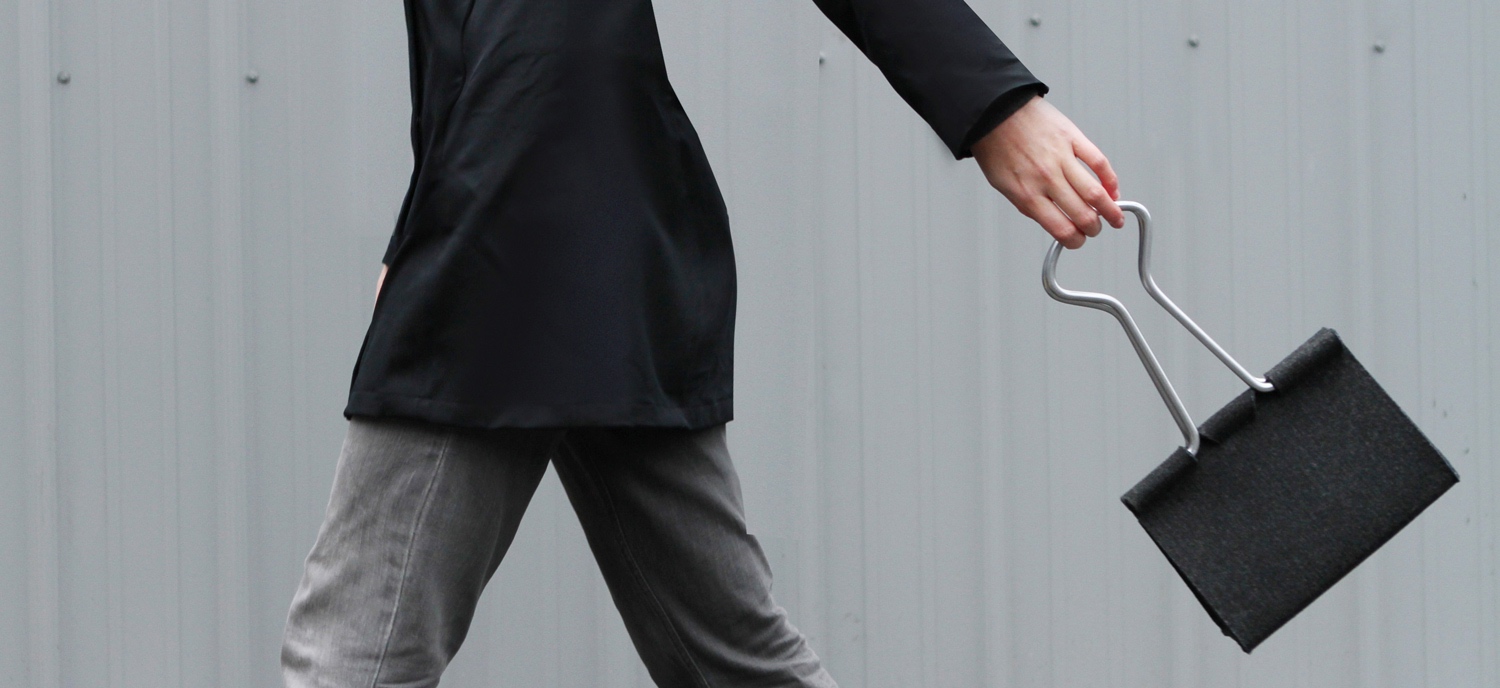 Clip Bag designed by Peter Bristol was inspired by the shape of an office binder clip, a simple device that holds sheets of paper together.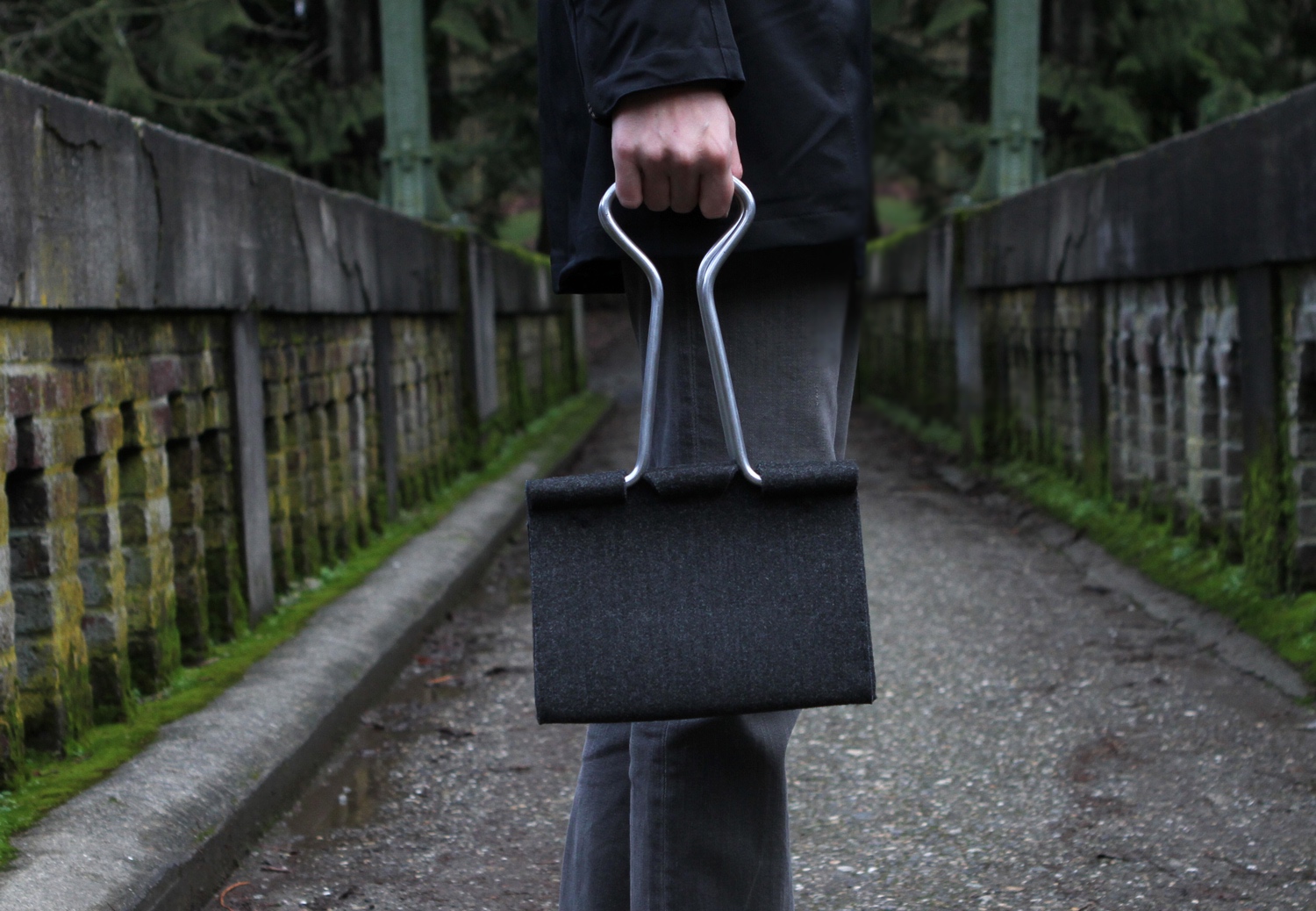 Binder clip handbag constructed out of wool felt and aluminum tubing.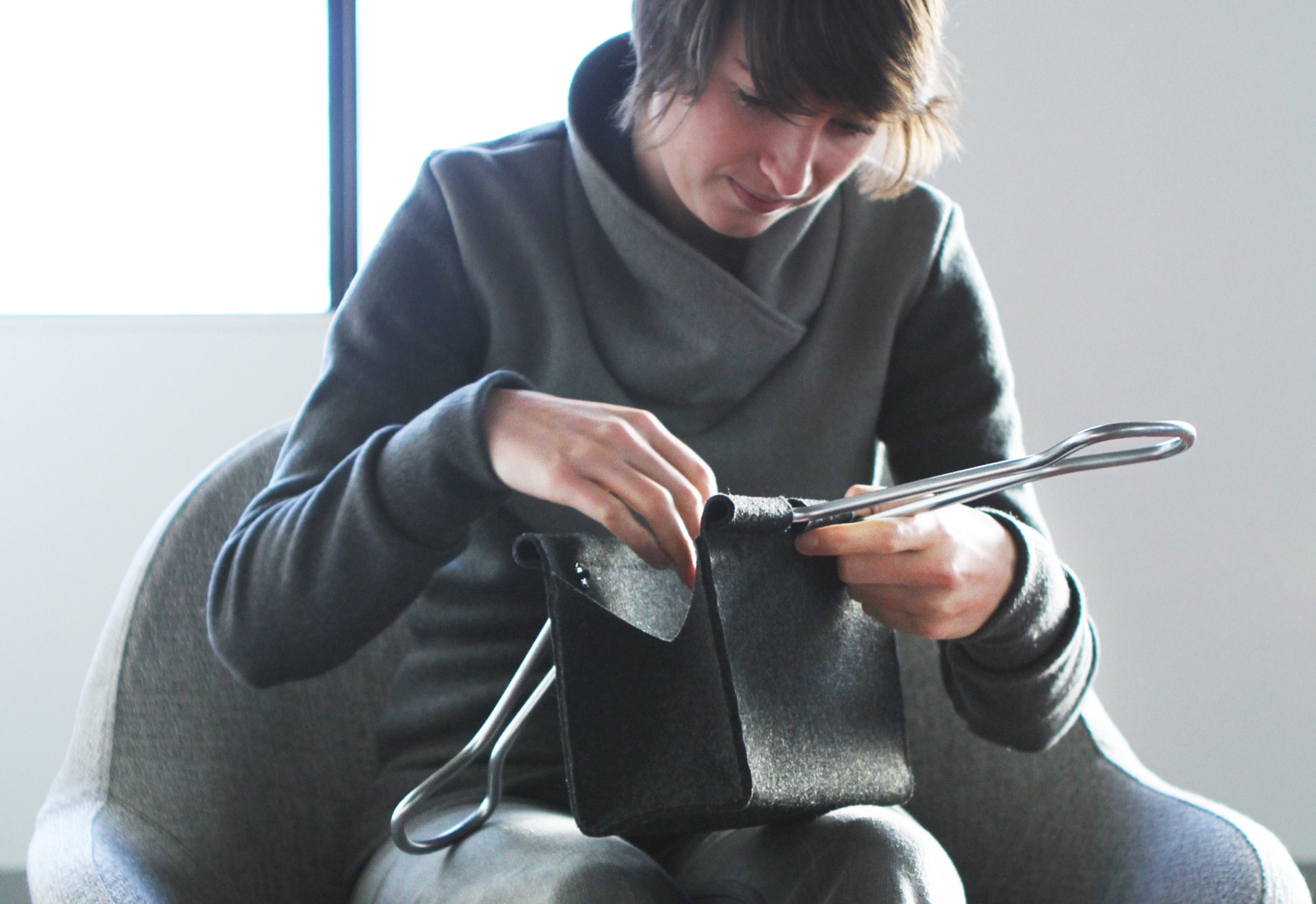 Giant binder clip purse is the perfect bag for office workers.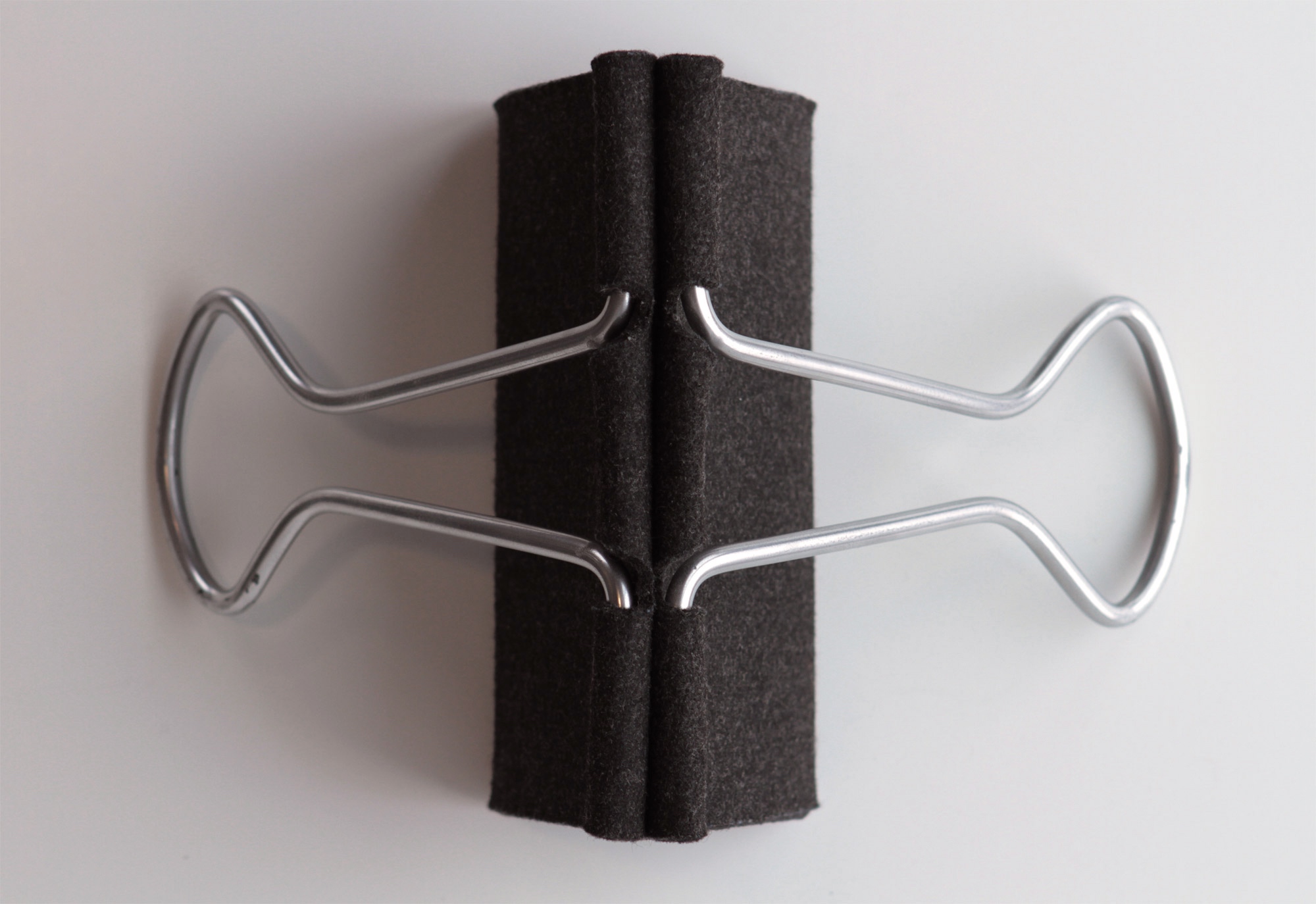 Binder clip functions so well as a bag you can almost take it seriously.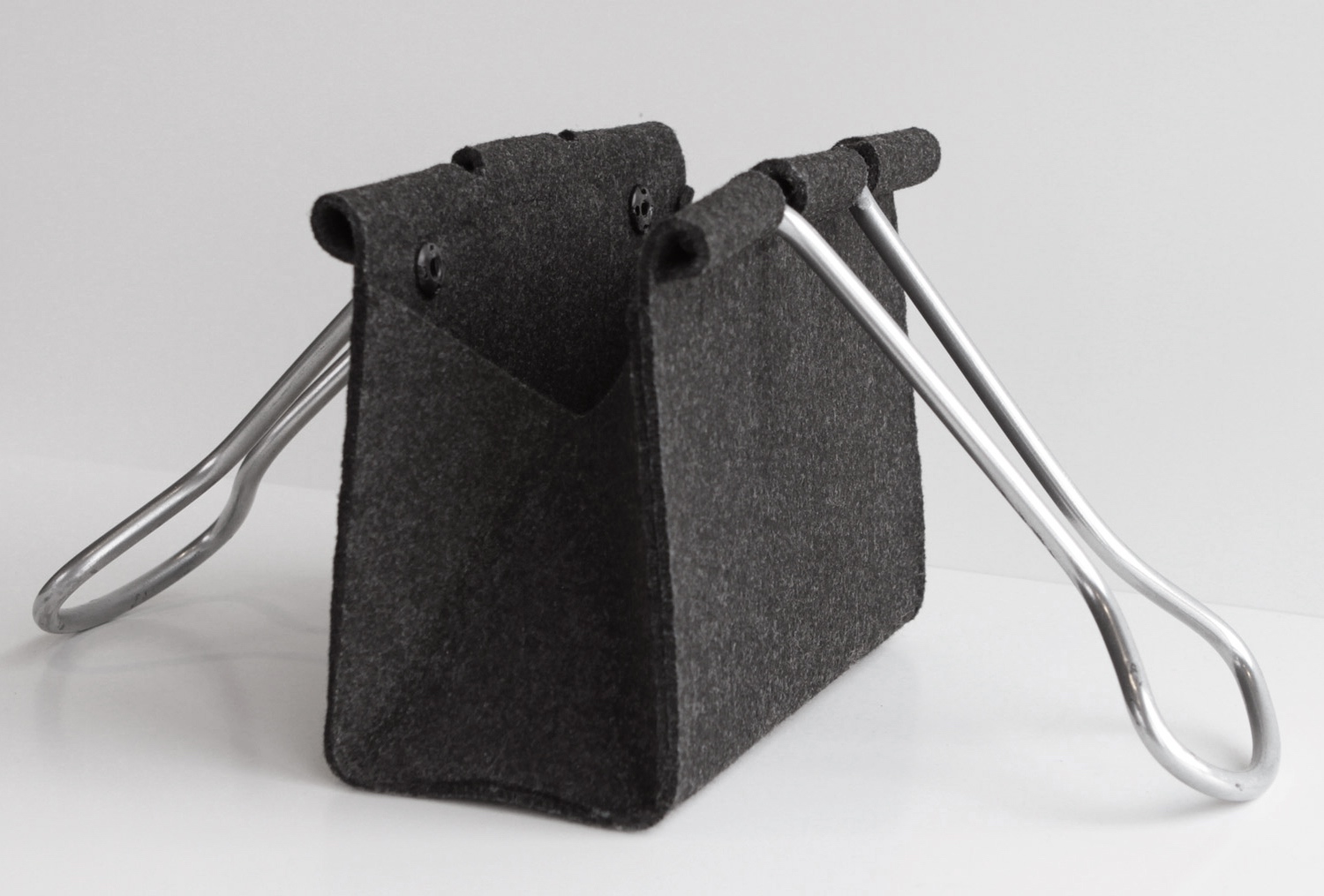 Concept project designed in 2007. Released in 2013.