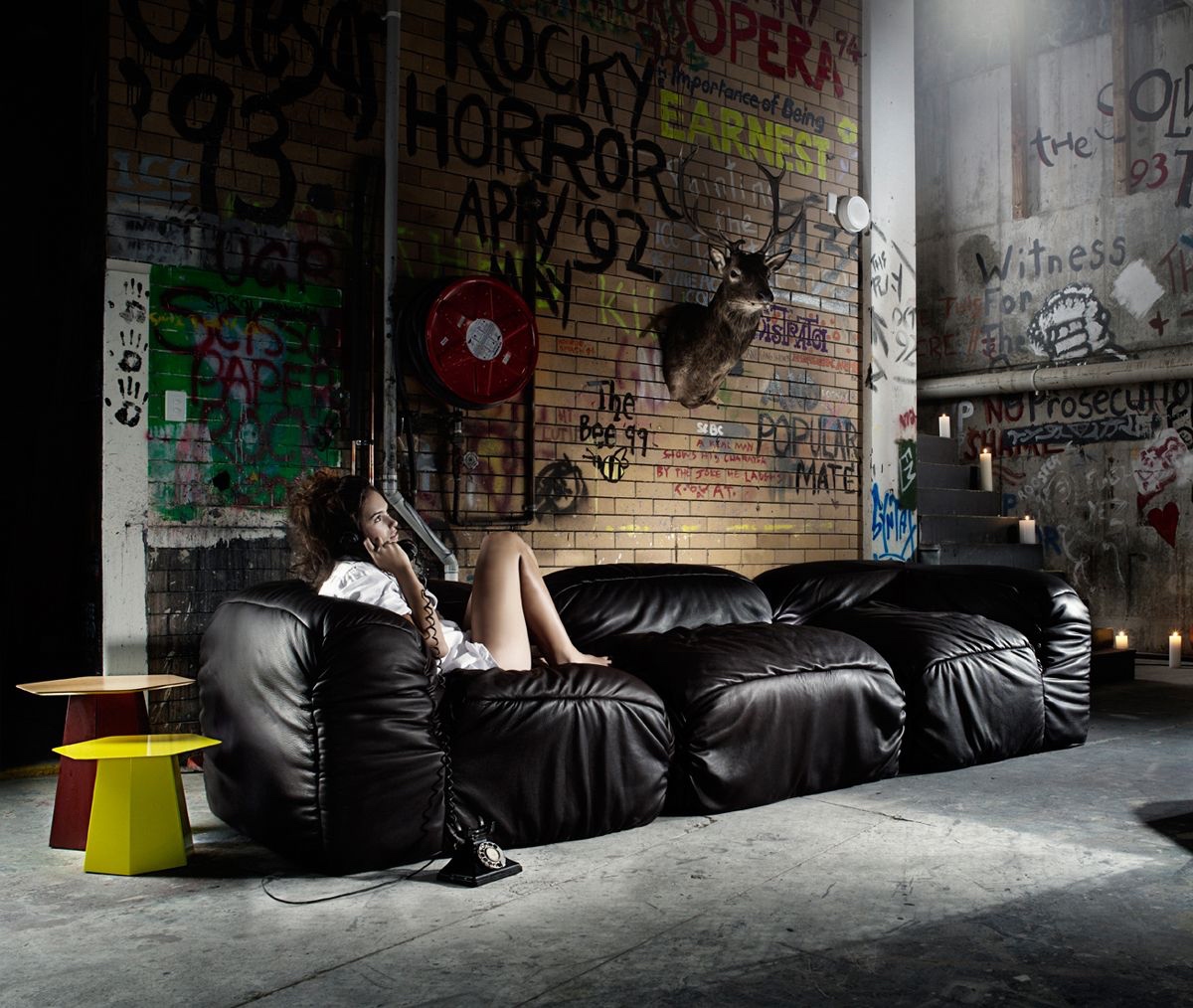 Supadupa "bean bag" sofa designed by Alexander Lotersztain.
It consists of three units that can be configured into various seating arrangements.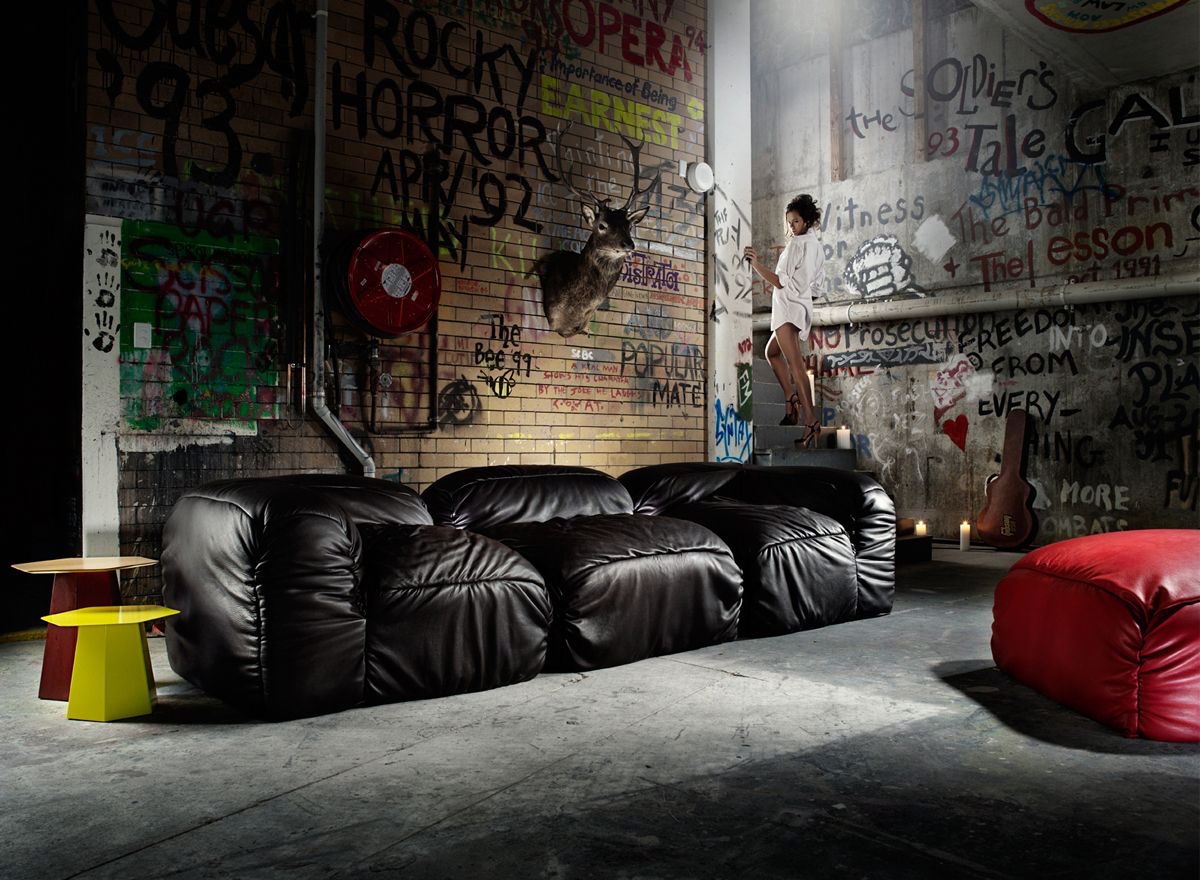 Bean bag inspired structure underneath the leather upholstery creates a comfortable and casual seating experience.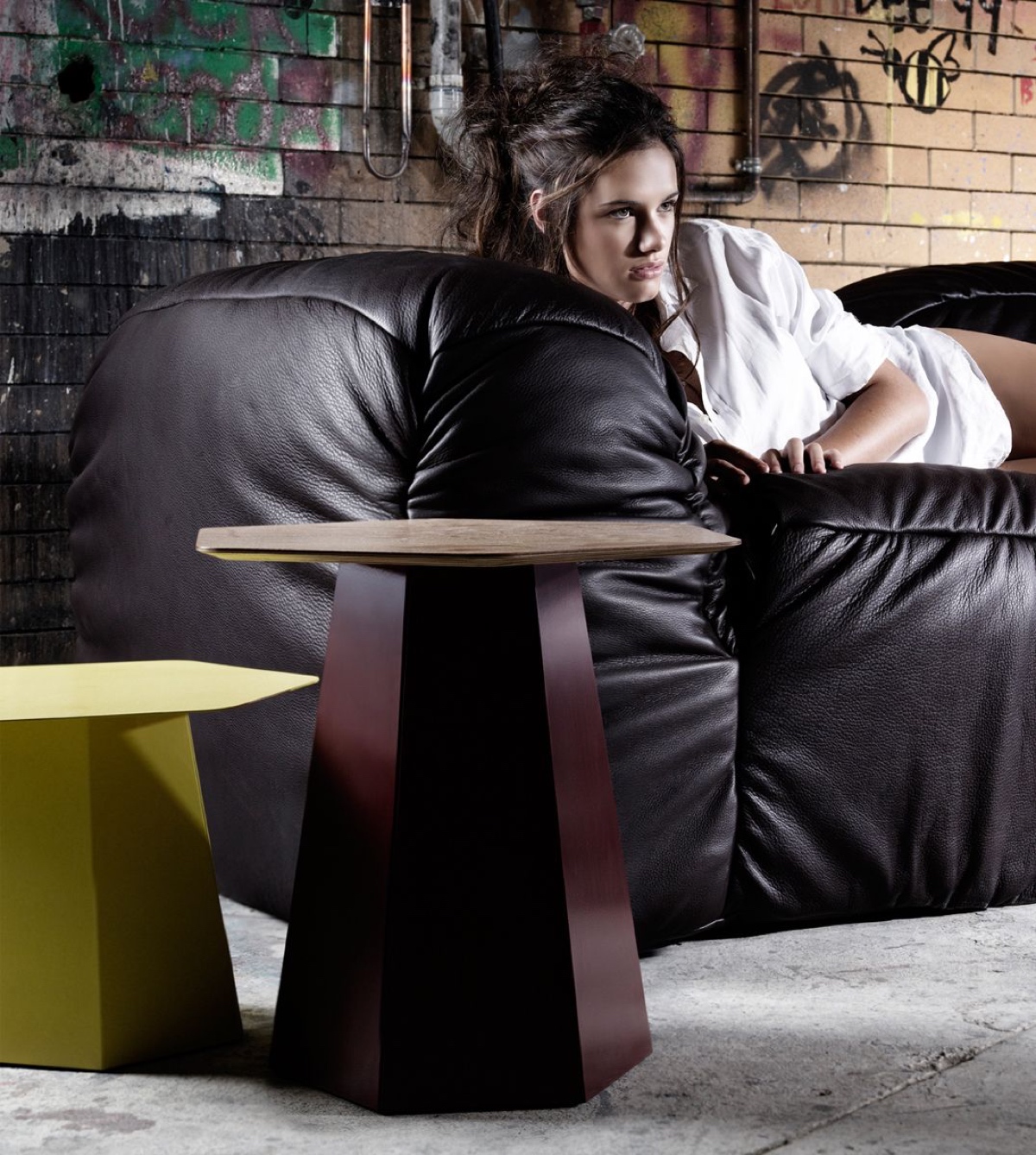 Modular sofa features simple wooden frame covered with layers of foam, including a base of hard foam and a layer of foam chunks in a bean bag format.
Sofa's vertical seams are designed with a drawstring system that allows for a softer, more casual look.
Leather upholstery is removable, making it easy to clean and maintain.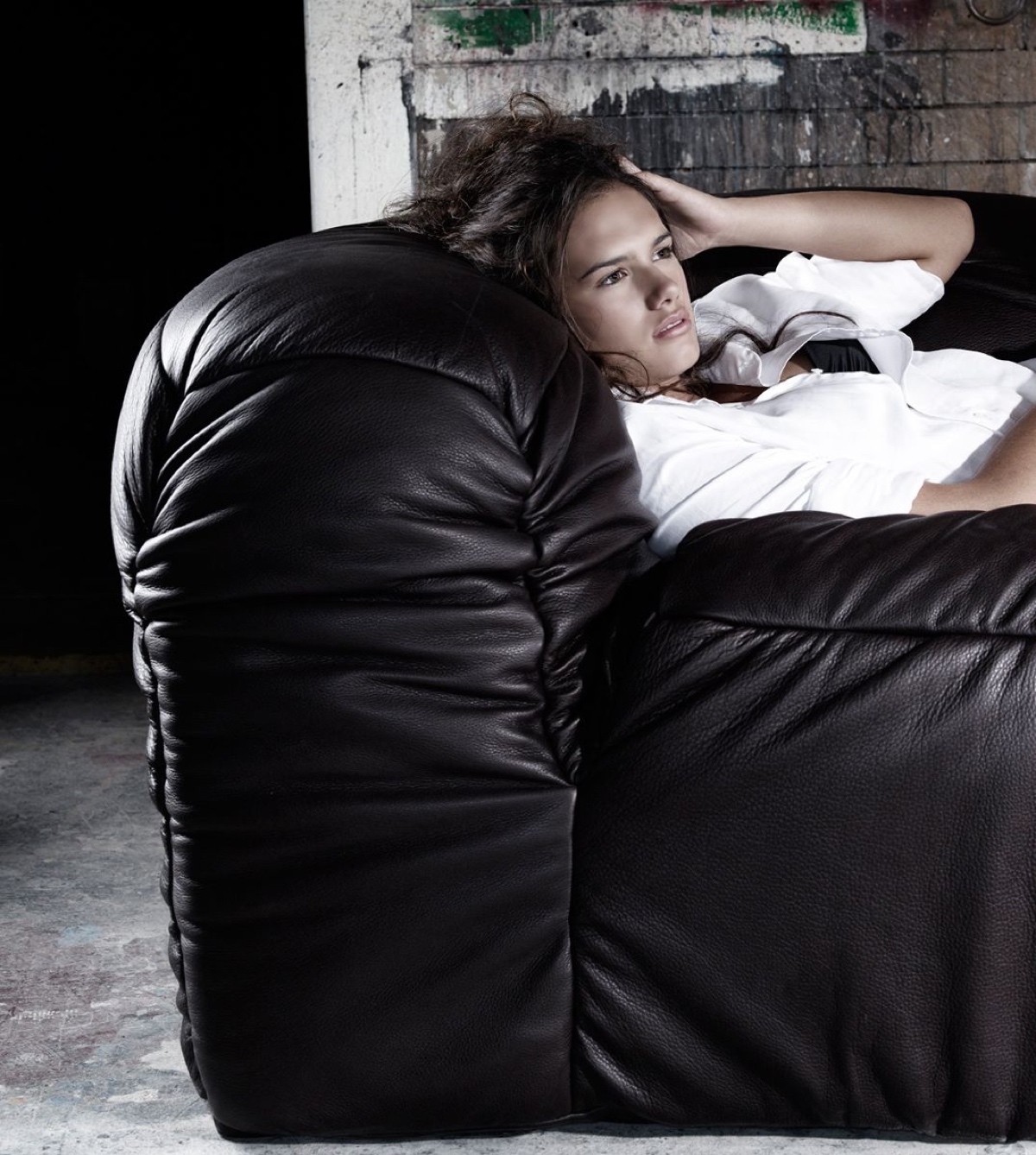 Bean Bag Sofa's comfortable design and versatile configurations make it perfect for relaxation, lounging, and entertaining guests.