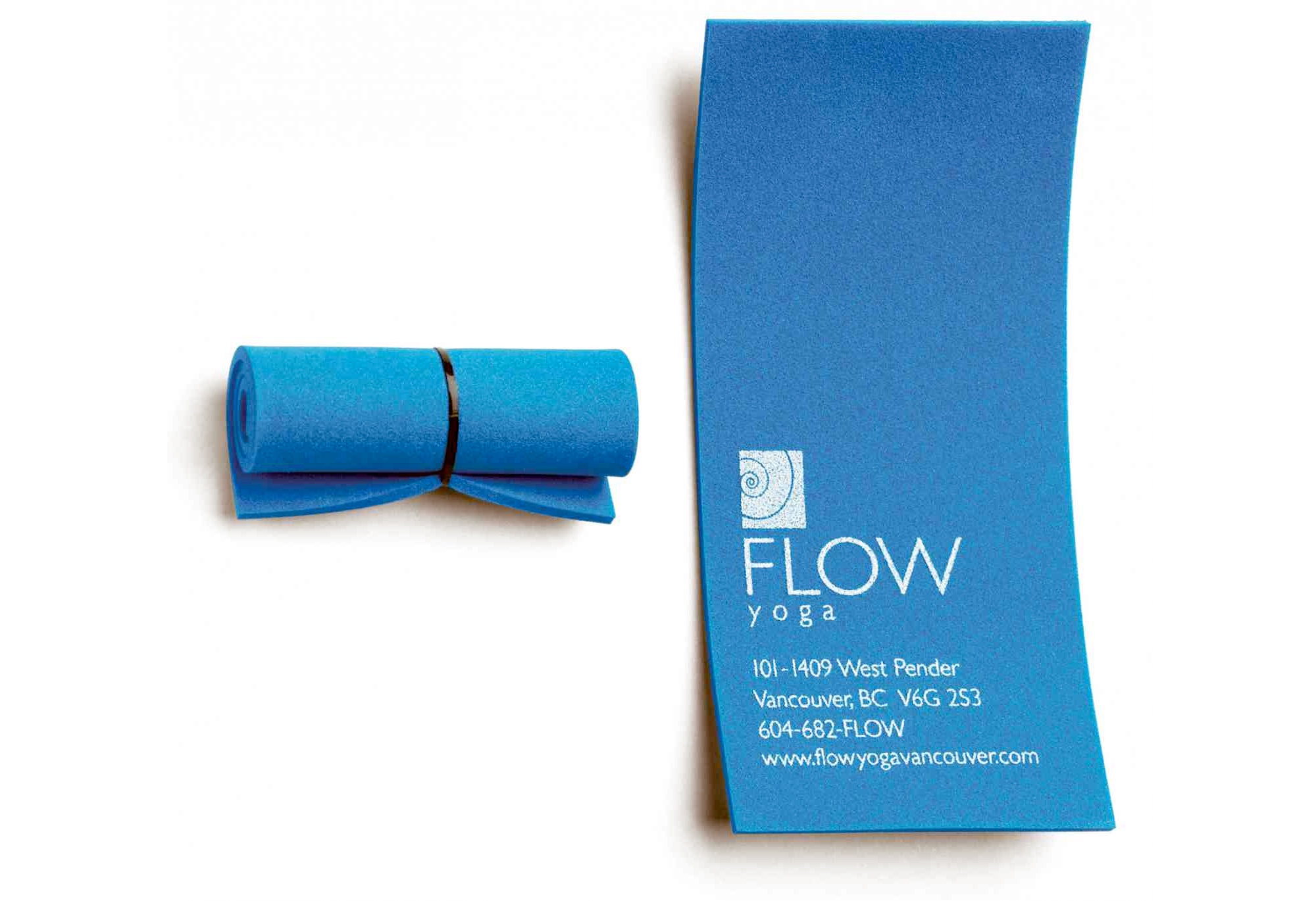 Super cool business card designed for a yoga center in Vancouver rolls up like a yoga mat.
Flow Yoga business card is a small yoga mat that can fit in your hand. How creative is that?
Not just a business card, it is a mini yoga mat that rolls up.