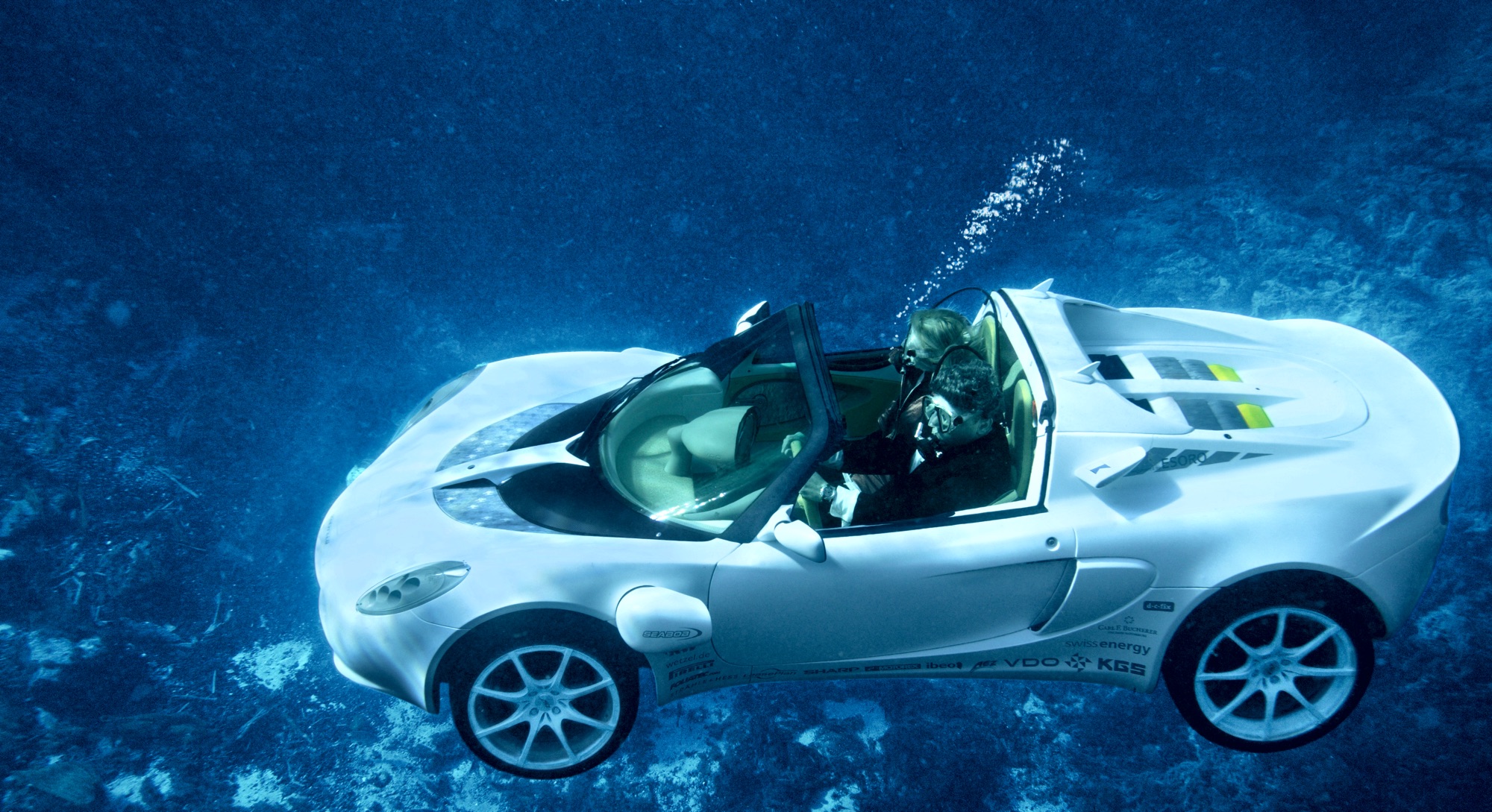 Rinspeed sQuba is a submersible car that can drive on land and also be fully submerged in water up to a depth of 10 meters.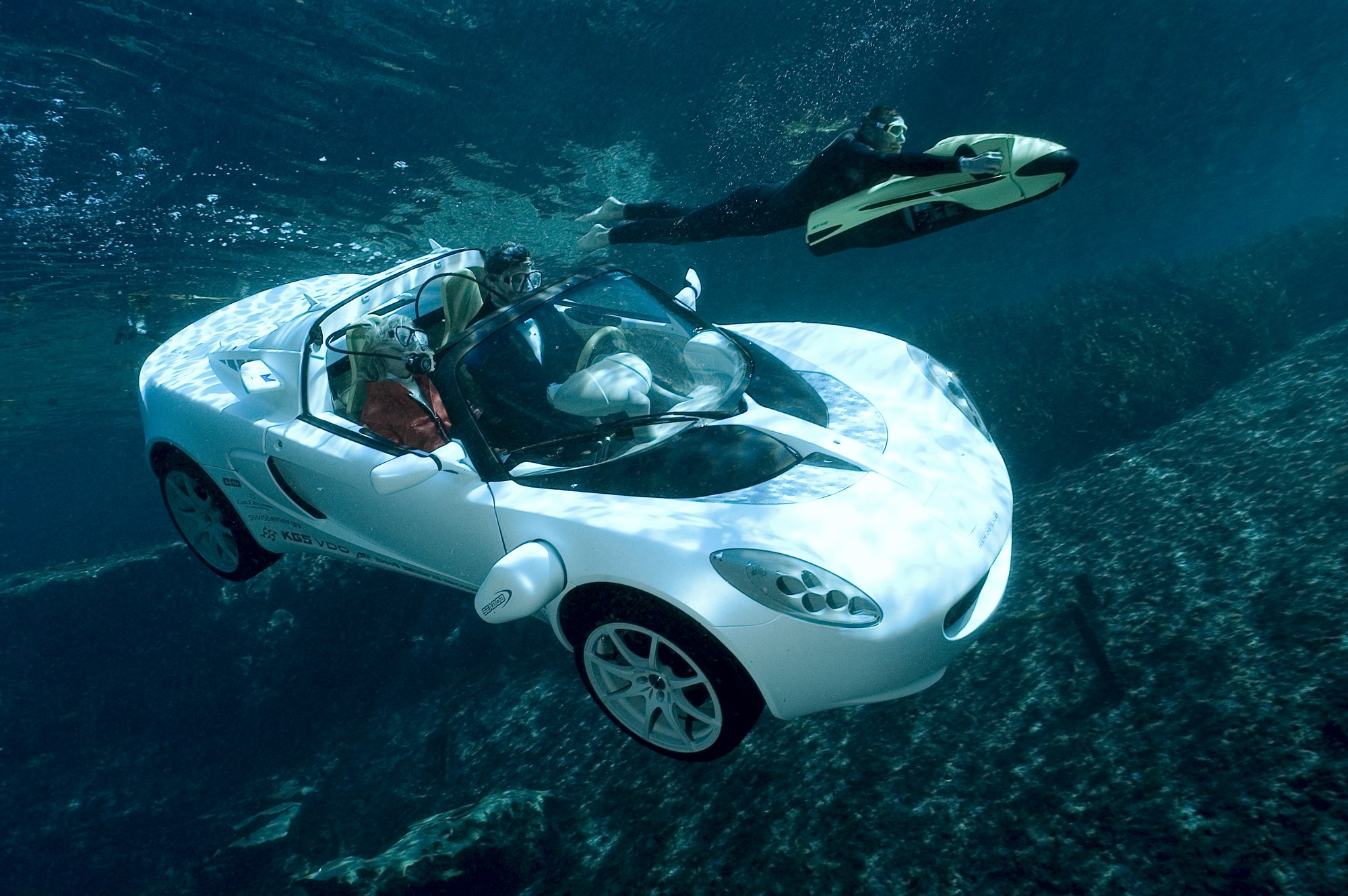 Inspired by James Bond's vehicle in 'The Spy Who Loved Me' film, underwater car moves like a submarine and has an open cockpit for easy escape in case of emergency.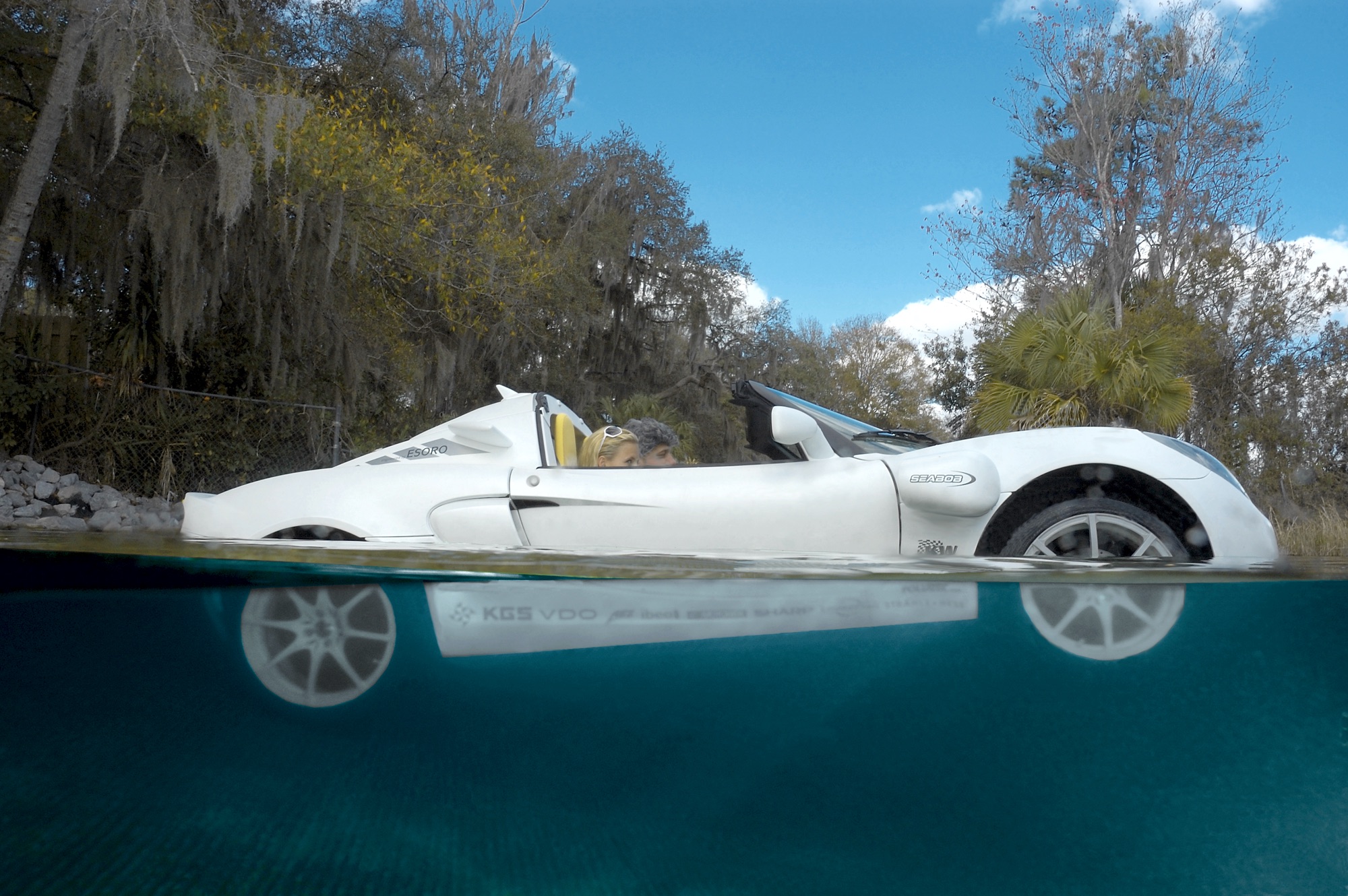 Modern sports car with a Lotus Elise chassis and three electric motors, allowing it to easily travel on both land and water.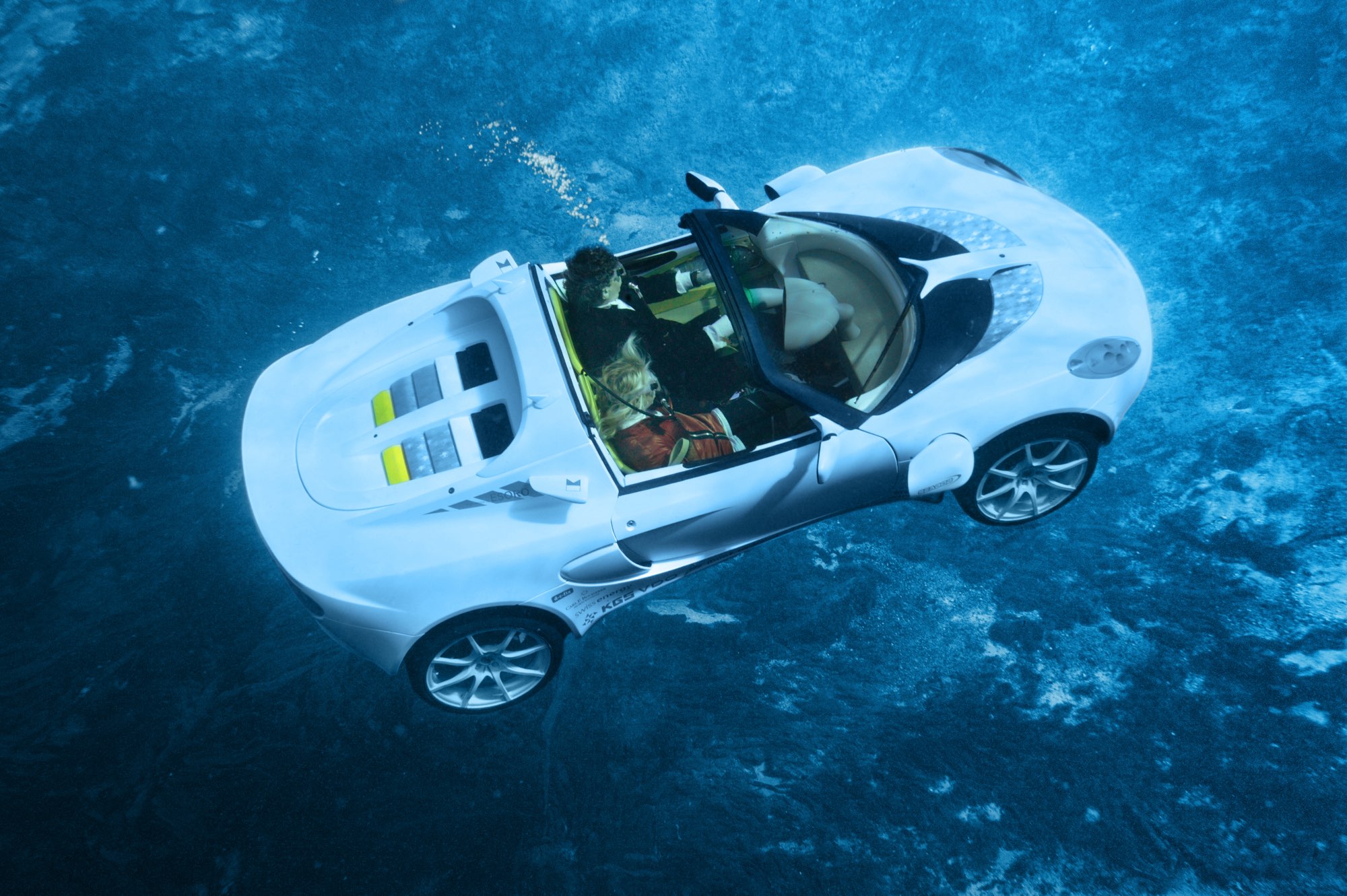 Waterproof car designed to dive up to 10 meters deep using twin electric-powered propellers and two Seabob water jets.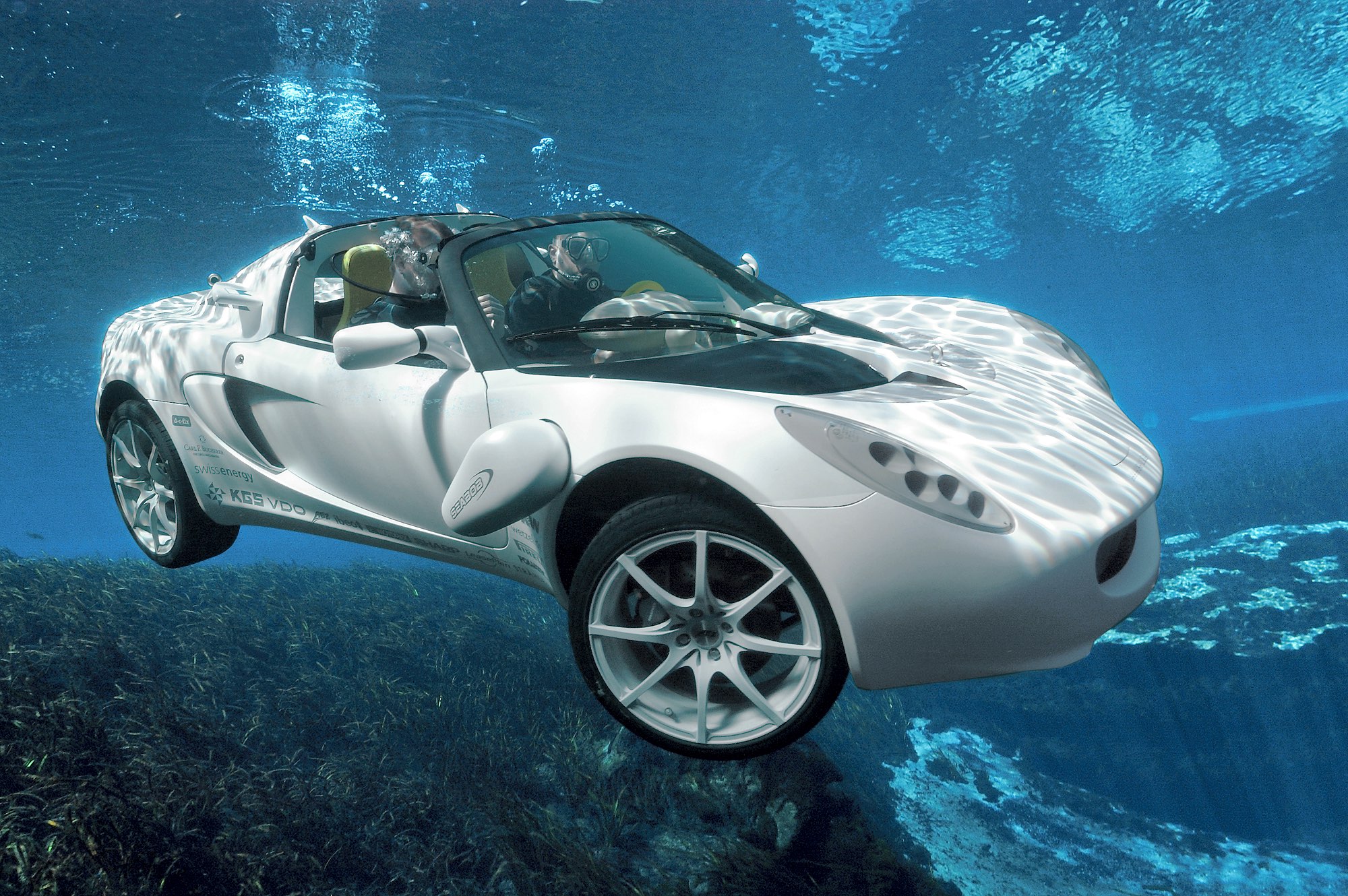 Rinspeed sQuba Underwater Car is an all-electric vehicle, which means it's futuristic and environmentally friendly.