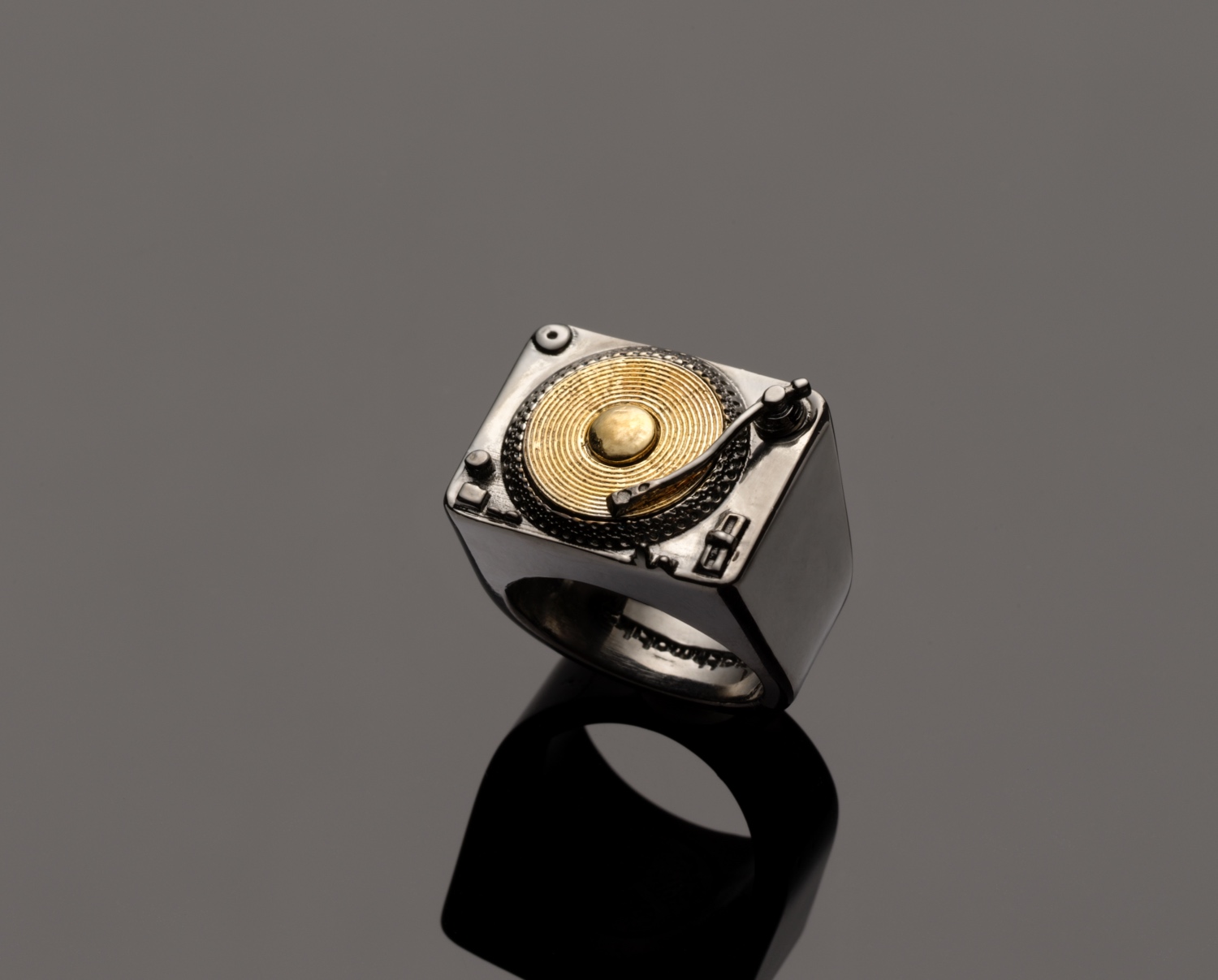 Gold and silver turntable ring designed by Mathmatiks.
Spin some tunes on your finger and stand out from the crowd.
Turntable Ring is a must-have jewelry for anyone who loves vinyl and wants to showcase their passion.
Its gold-plated finish adds a touch of luxury to the spinning record design.