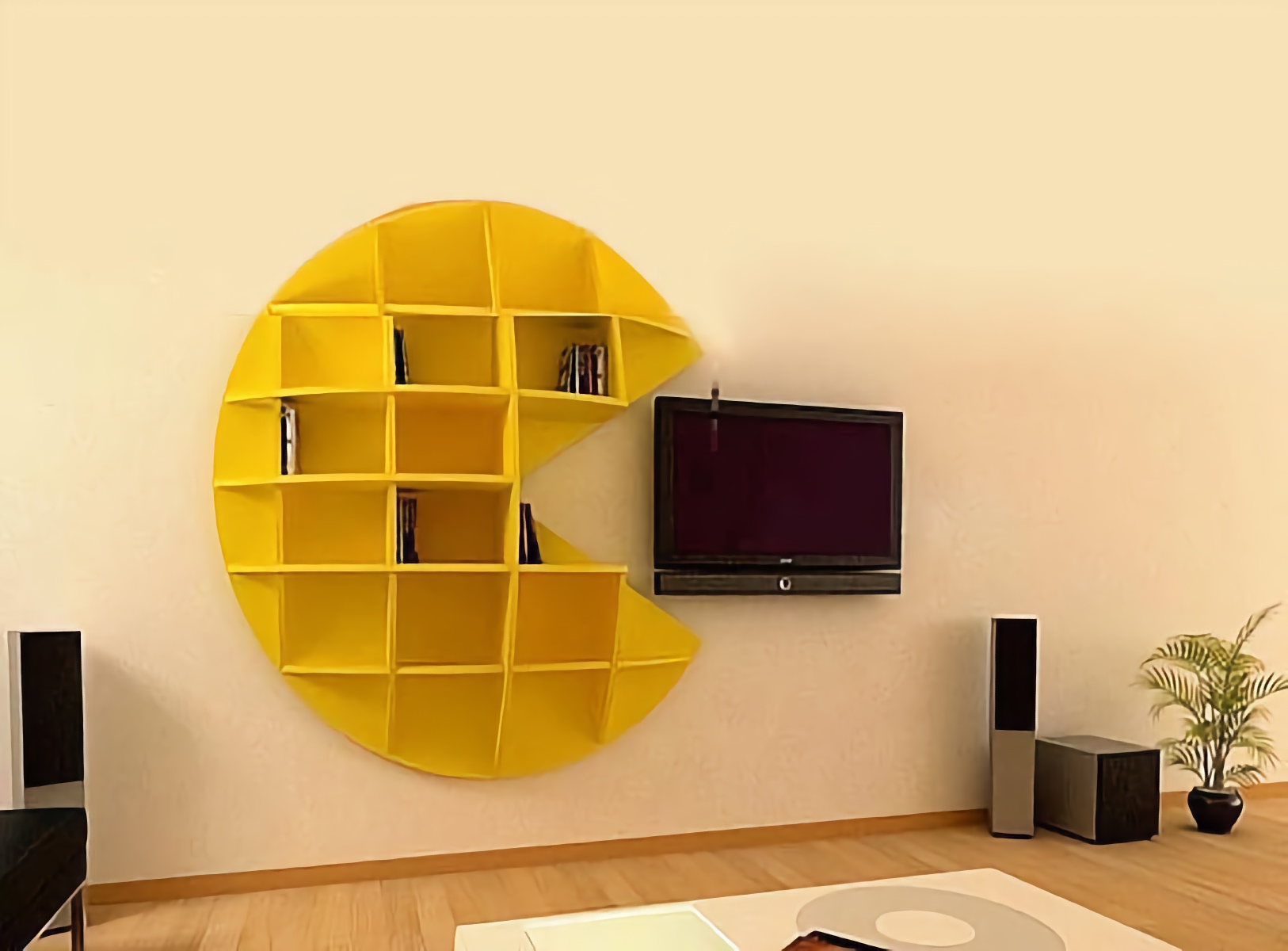 Video game inspired bookcase made by Mirko Ginepro looks like iconic yellow Pac-Man.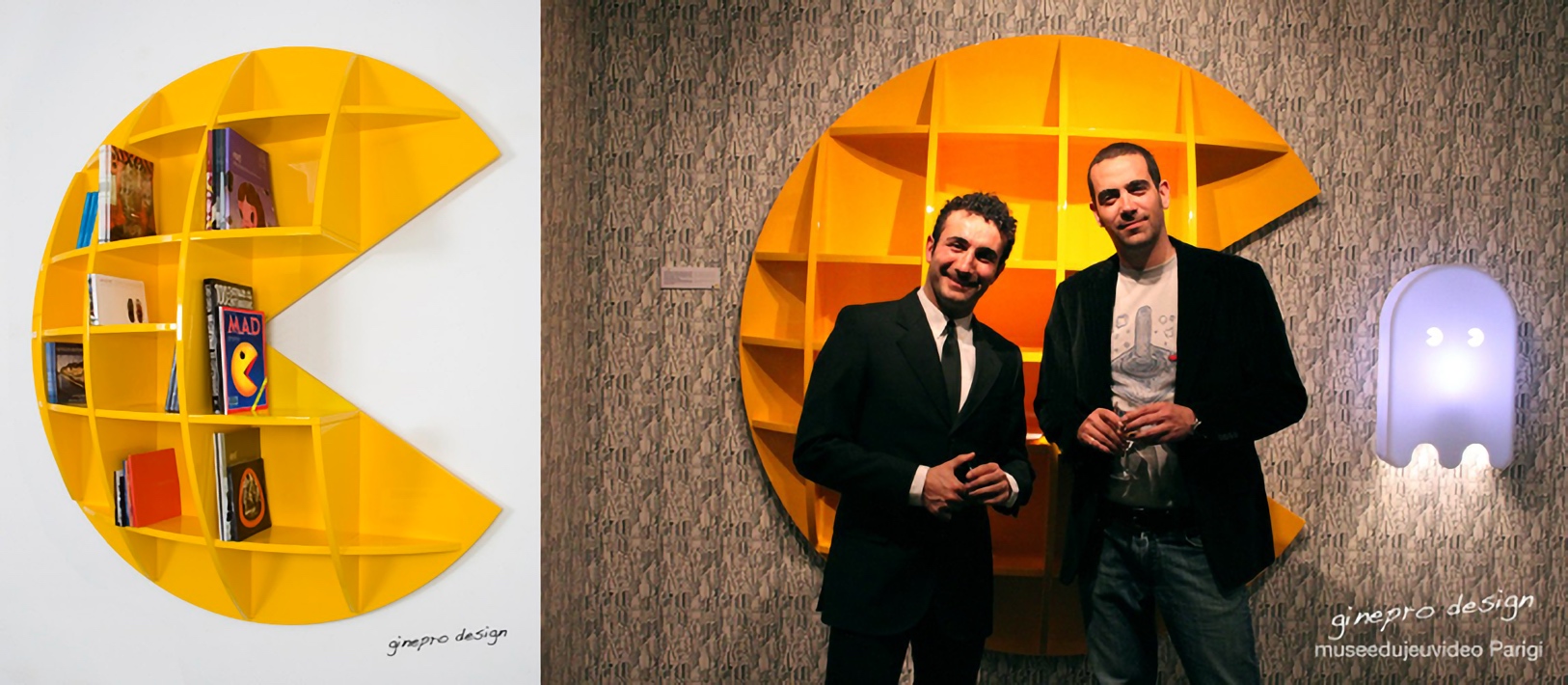 The Puckman bookcase shaped to resemble the 80s video game character is crafted from polished wood.
It is a sturdy bookcase that can be easily assembled and hung using the provided wooden hook.
Bookcase features a slight gap between the wall and the shelves, making it simple to thread wires from a TV or other electronics.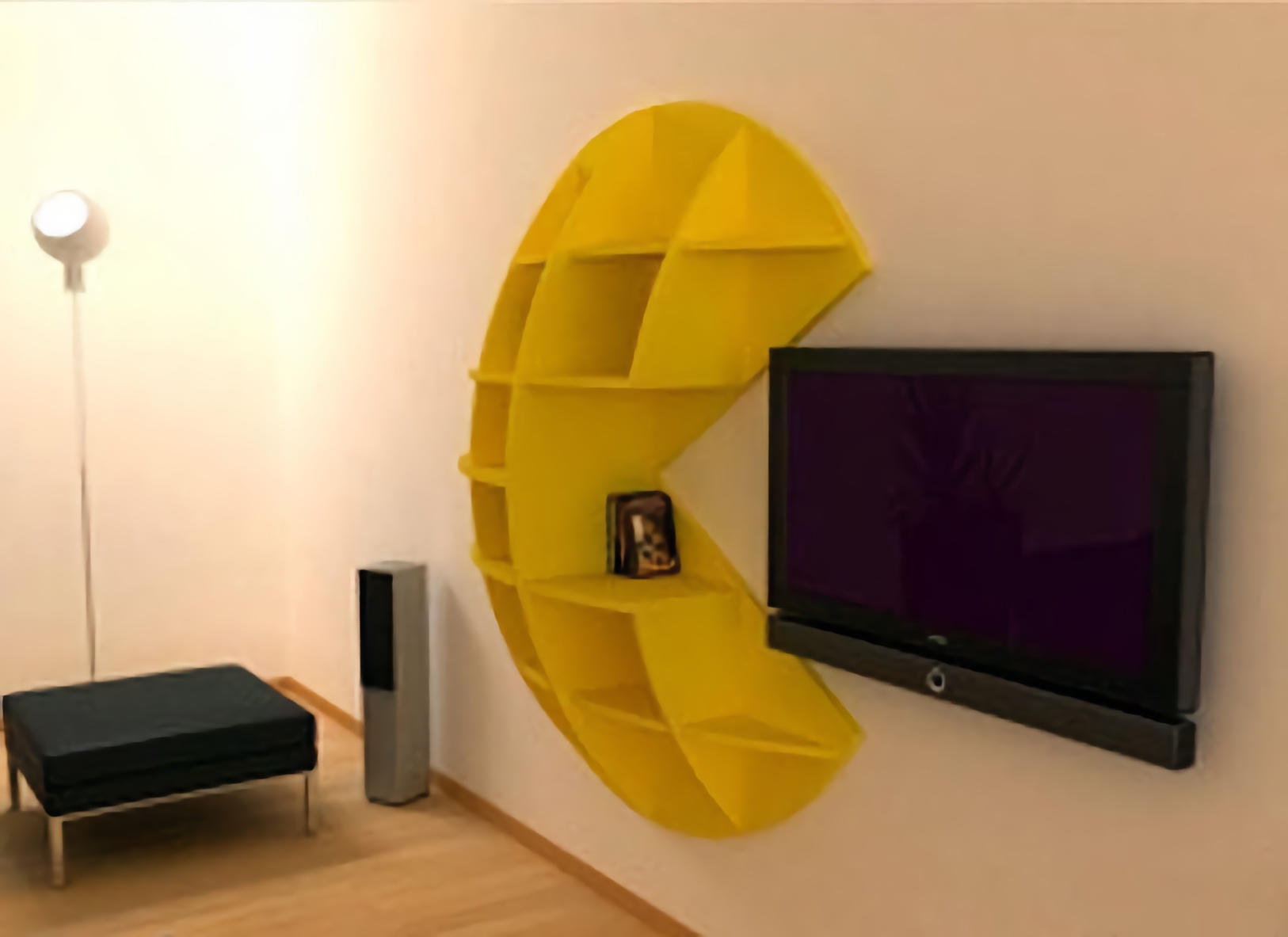 Get ready to level up your home decor with Pac-Man Bookcase.