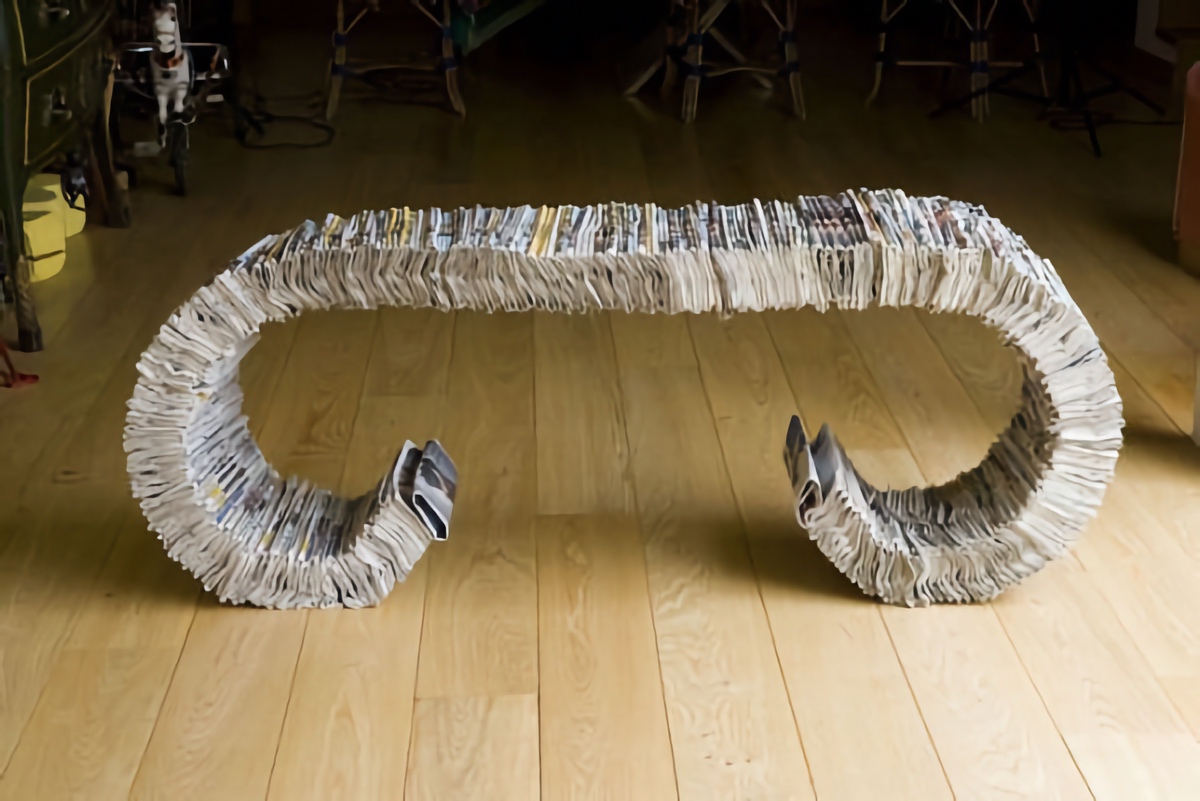 Recycled bench made out of folded newspapers by industrial designer Oscar Lhermitte.
Despite its unconventional construction, newspapers bench is surprisingly strong and capable of supporting multiple people.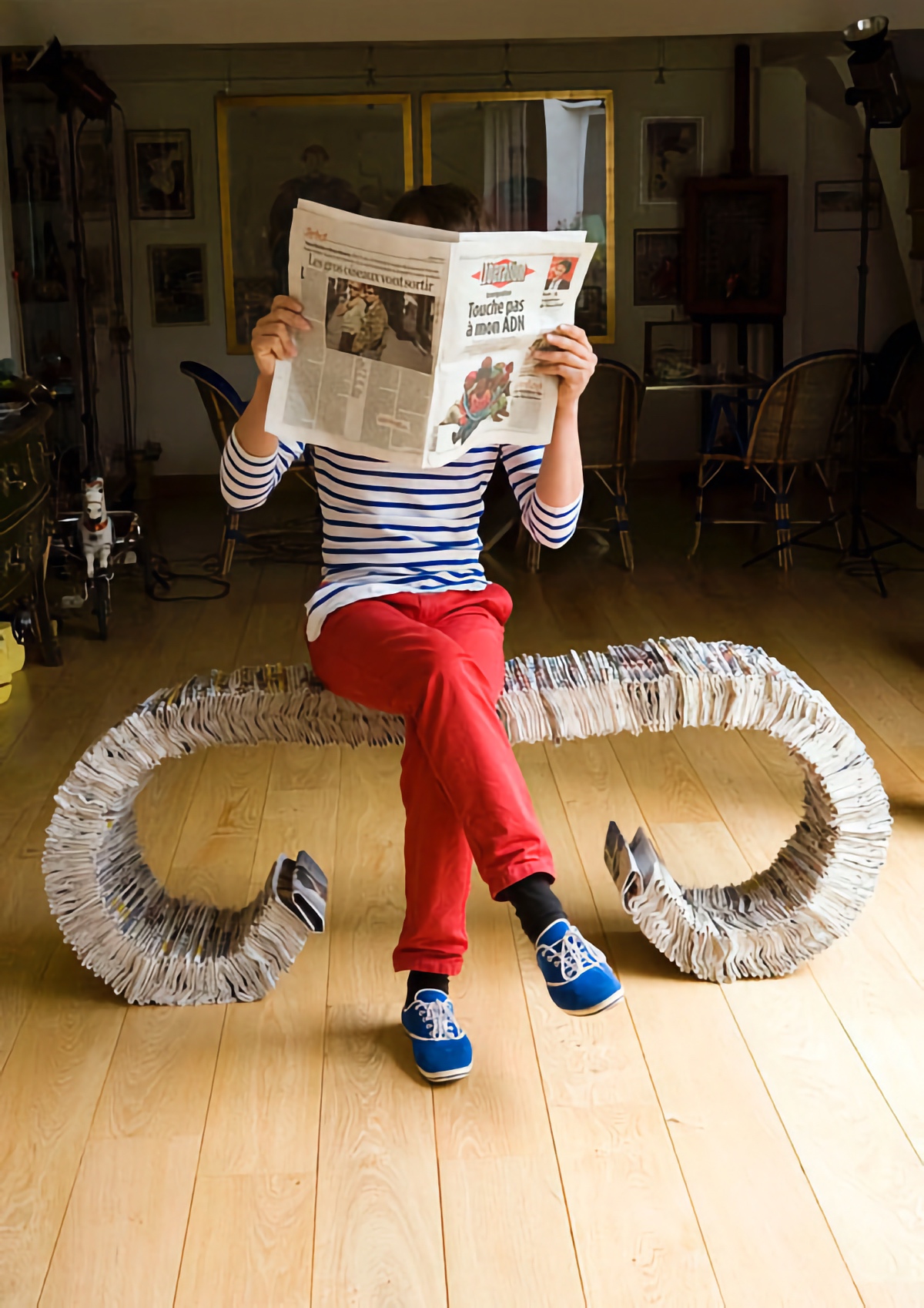 The Newspaper Bench, also known as the 334 bench, is built using three metal bars placed side by side and 334 folded newspapers stacked together.