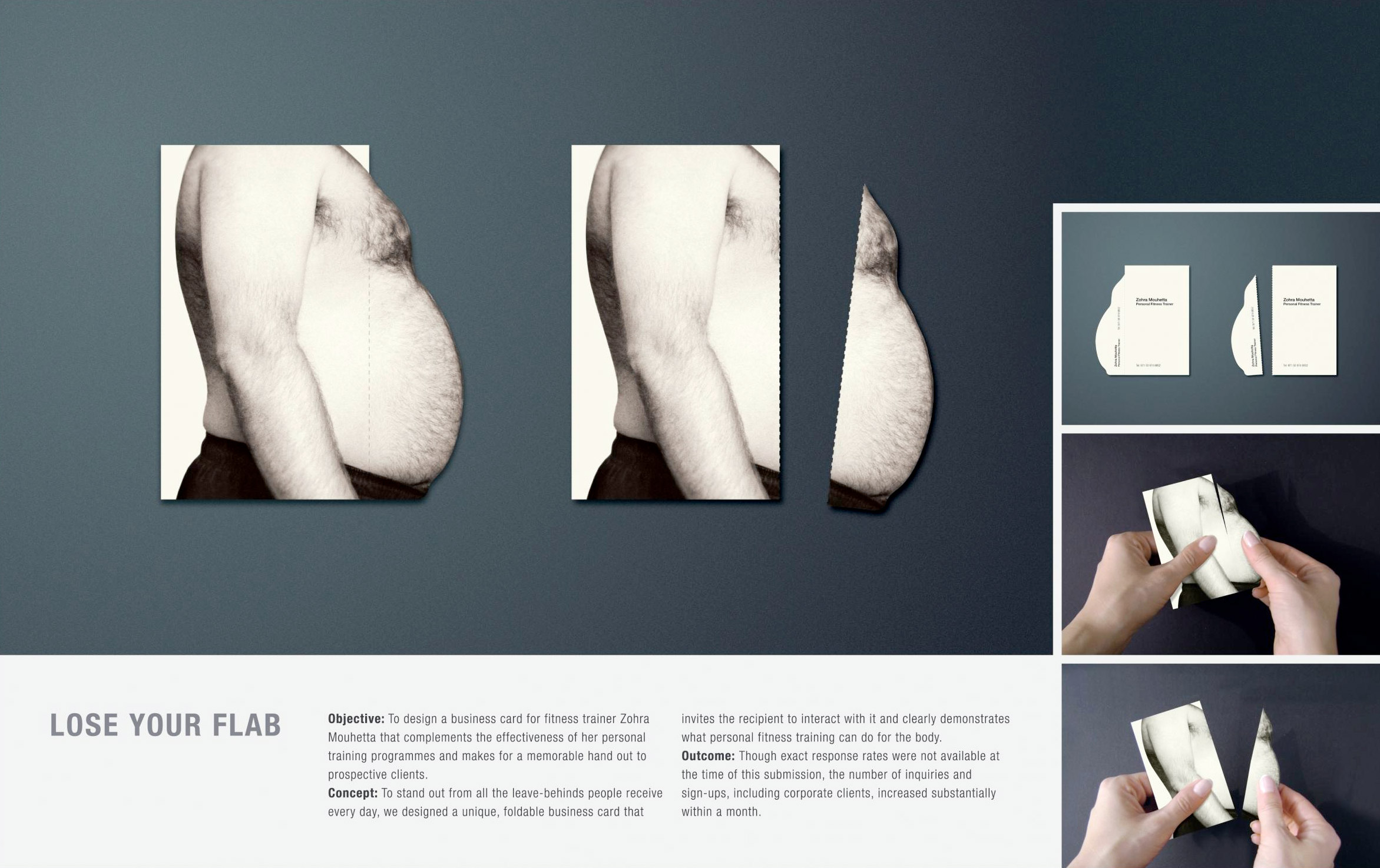 Creative personal fitness trainer business card in Dubai demonstrates the effects of daily exercises.
Physical activity helps lose belly fat.
Objective:
To design a business card for fitness trainer Zohra Mouhetta that complements the effectiveness of her personal training programs and makes for a memorable hand out to prospective clients.
Concept:
To stand out from all the leave-behinds people receive every day, Leo Burnett designed a unique, foldable business card that invites the recipient to interact with it and clearly demonstrates what personal fitness training can do for the body.
Outcome:
Though exact response rates were not available at the time of this submission, the number of inquiries and sign-ups, including corporate clients, increased substantially within a month.