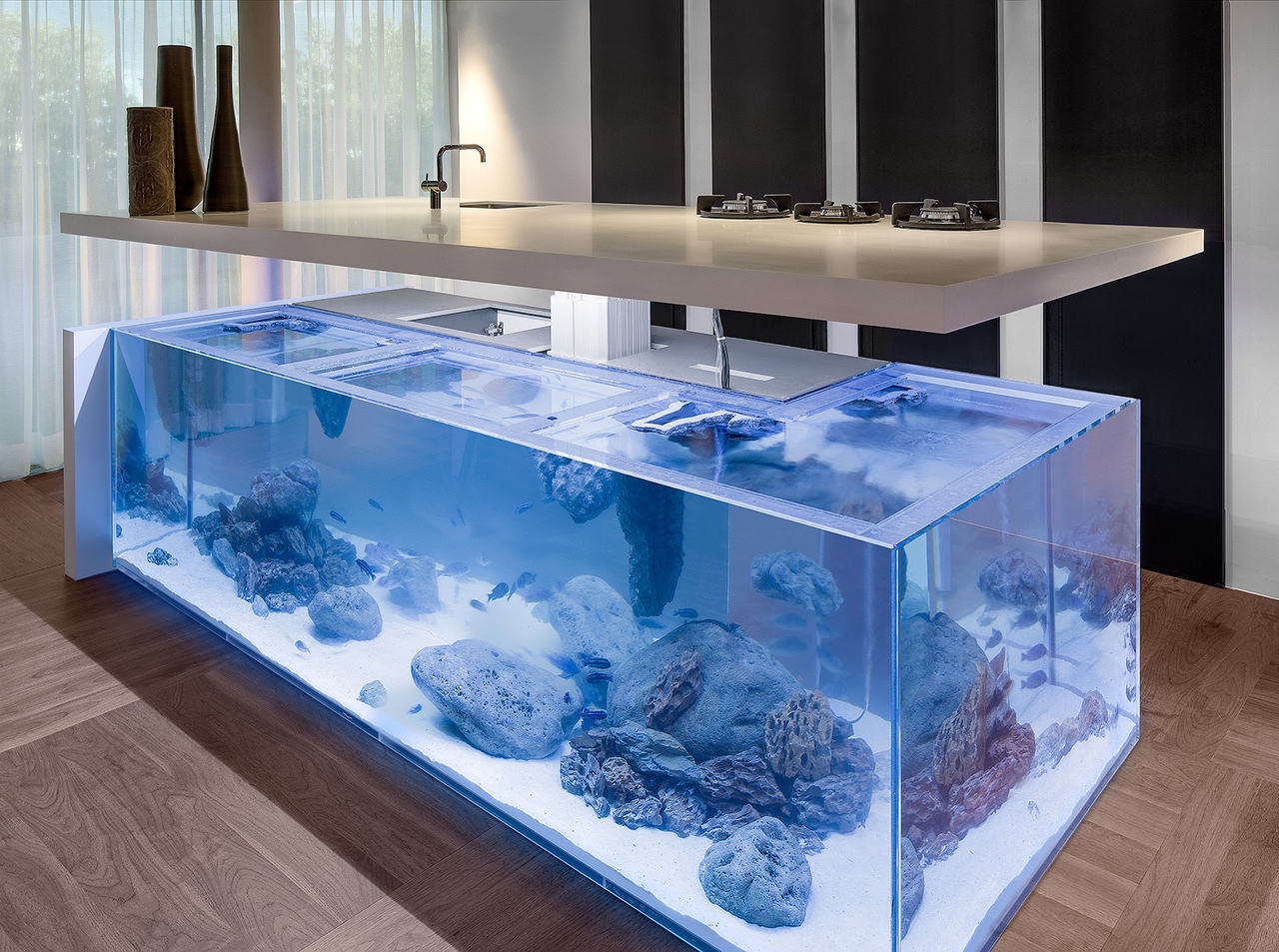 Oversized aquarium integrated into the kitchen island. The countertop can be easily lifted with the press of a button.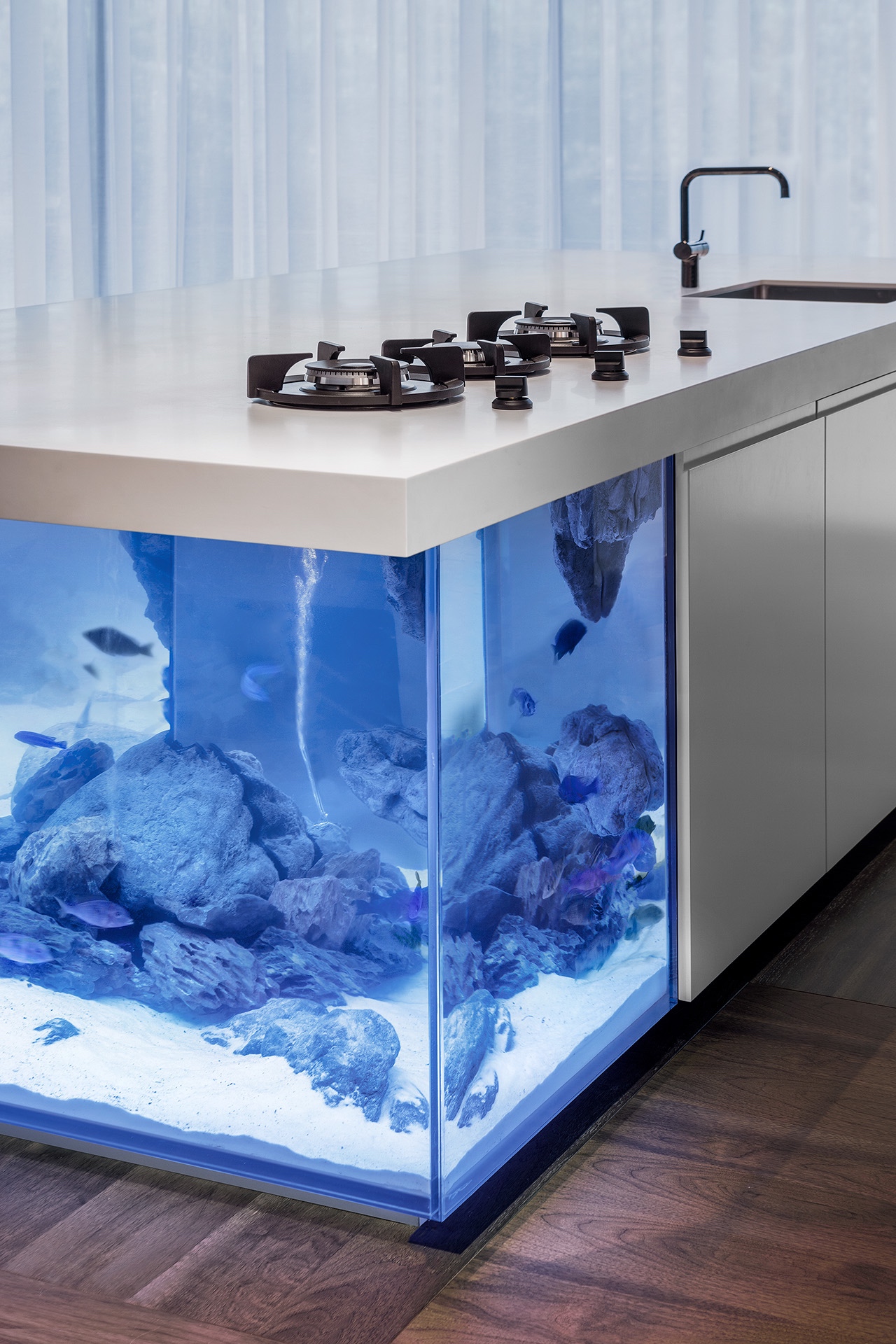 Large aquarium with intelligent L-shaped design hides generous space for storage and kitchen equipment.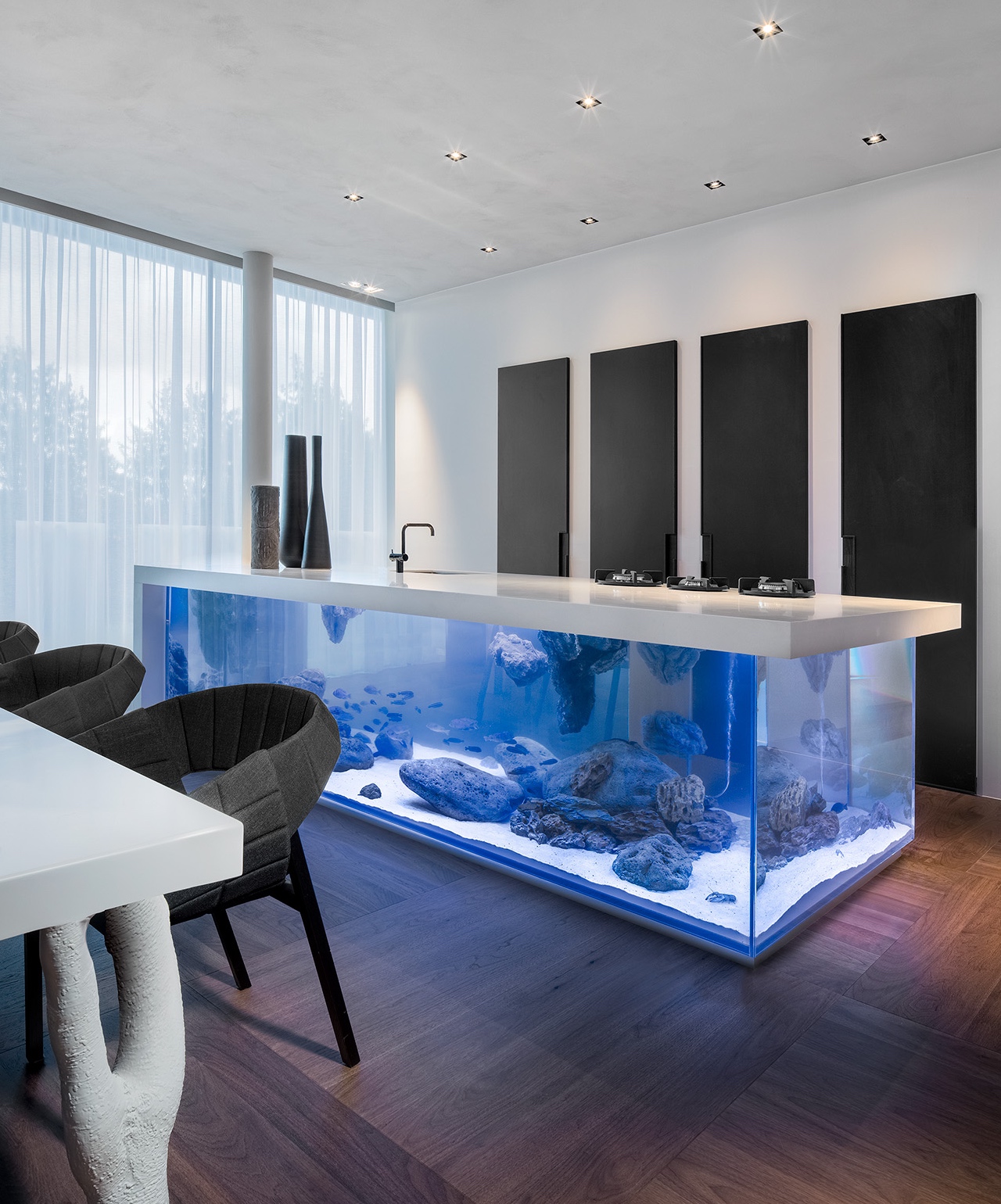 Ocean Kitchen Aquarium designed by Robert Kolenik available in limited edition and can be made to measure.