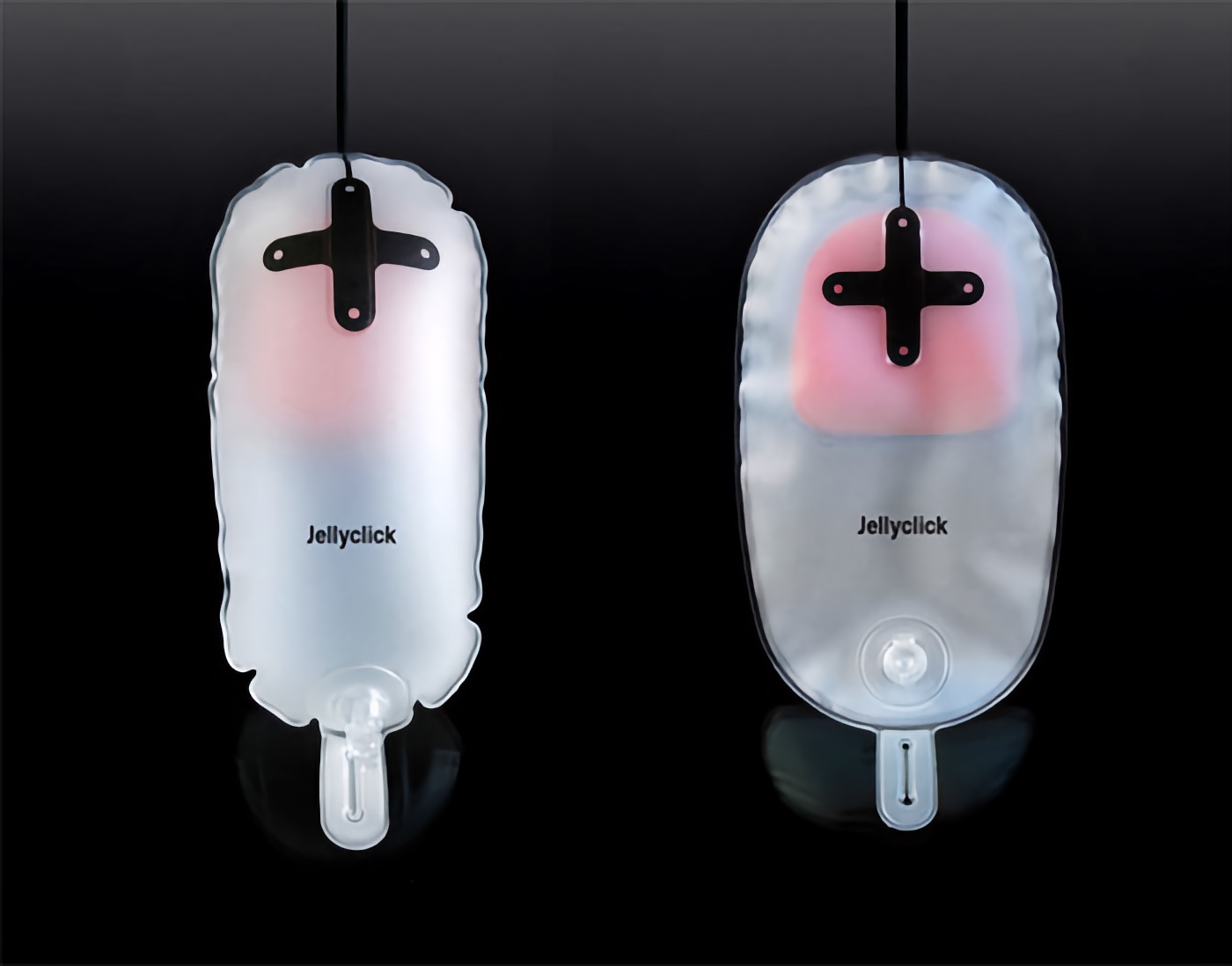 Portable computer mouse with innovative ergonomic design, soft texture, and inflatable body.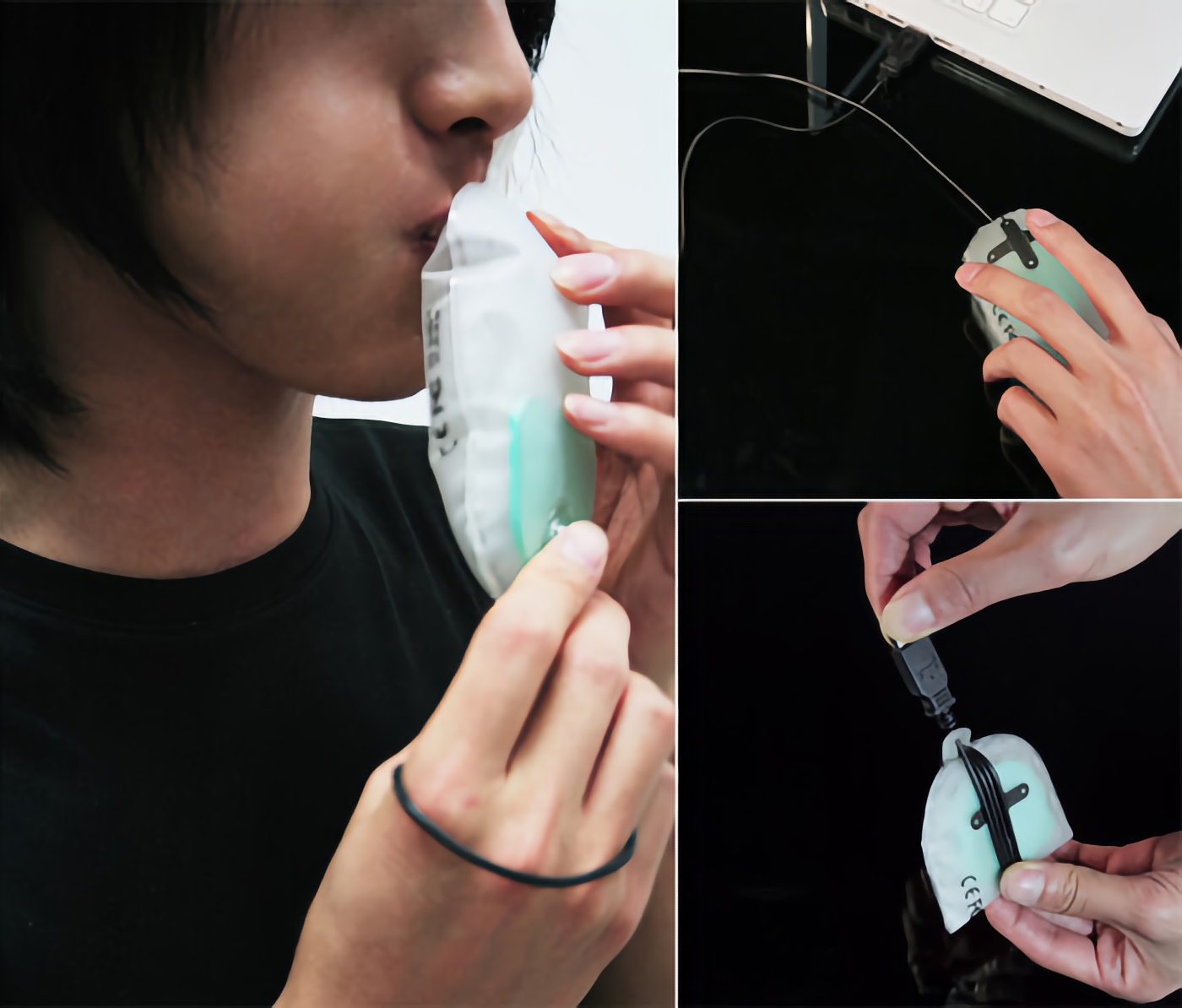 Portability:
Unlike traditional computer mice, the Jellyclick can be deflated and easily stored or transported, making it an ideal option for people who frequently travel with their laptops.
Comfort:
Soft, inflatable surface of the Jellyclick provides comfortable resting place for your hand while using the mouse.
It can reduce fatigue and discomfort during prolonged use.
Usability:
The Jellyclick can be inflated to the size that best fits your hand, making it a more ergonomic option.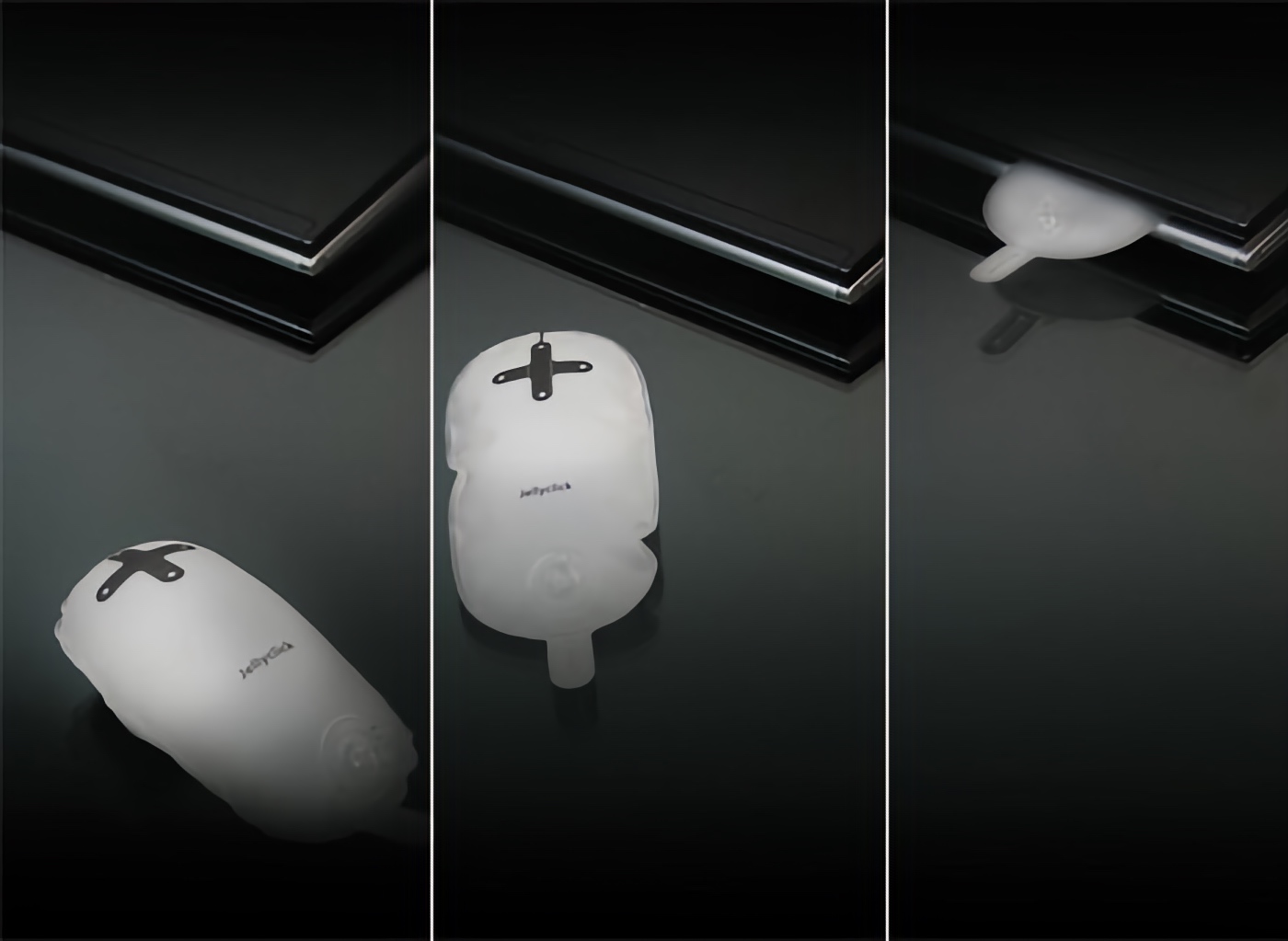 Inflatable computer mouse designed by Bongkun Shin, Heungkyo Seom, Jiwoong Hwang, and Wooteik Lim.