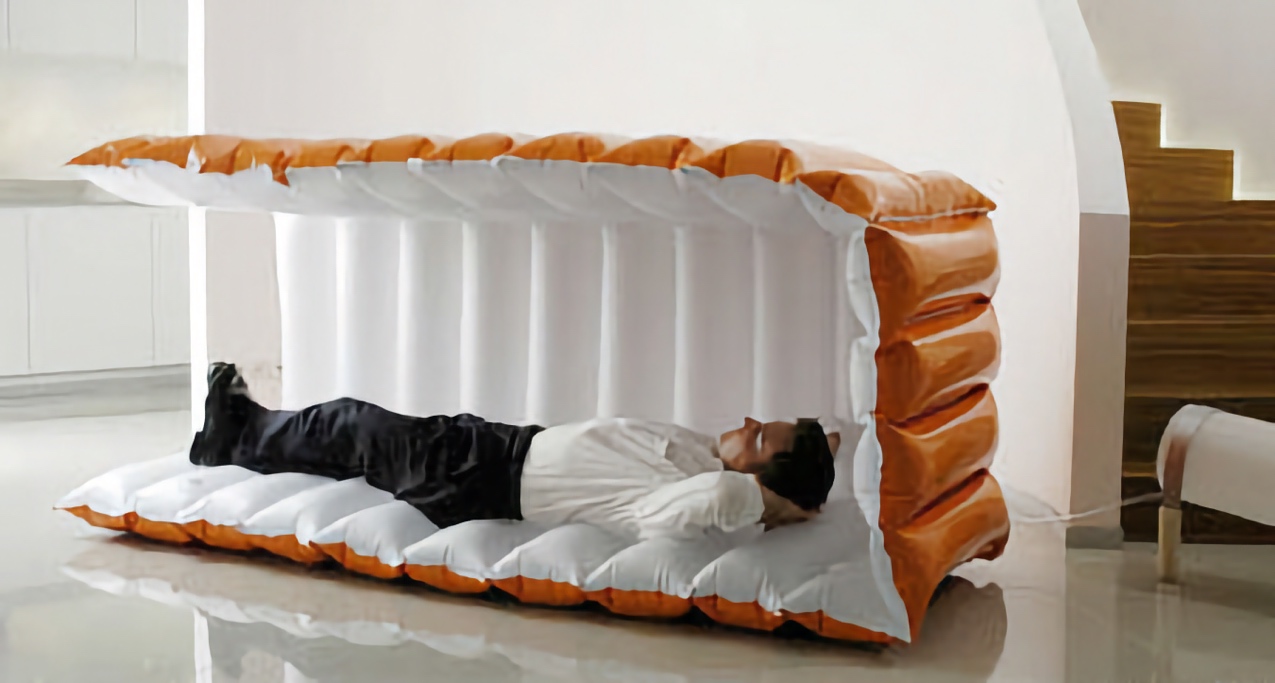 Nappak inflatable office bed designed for power napping at work.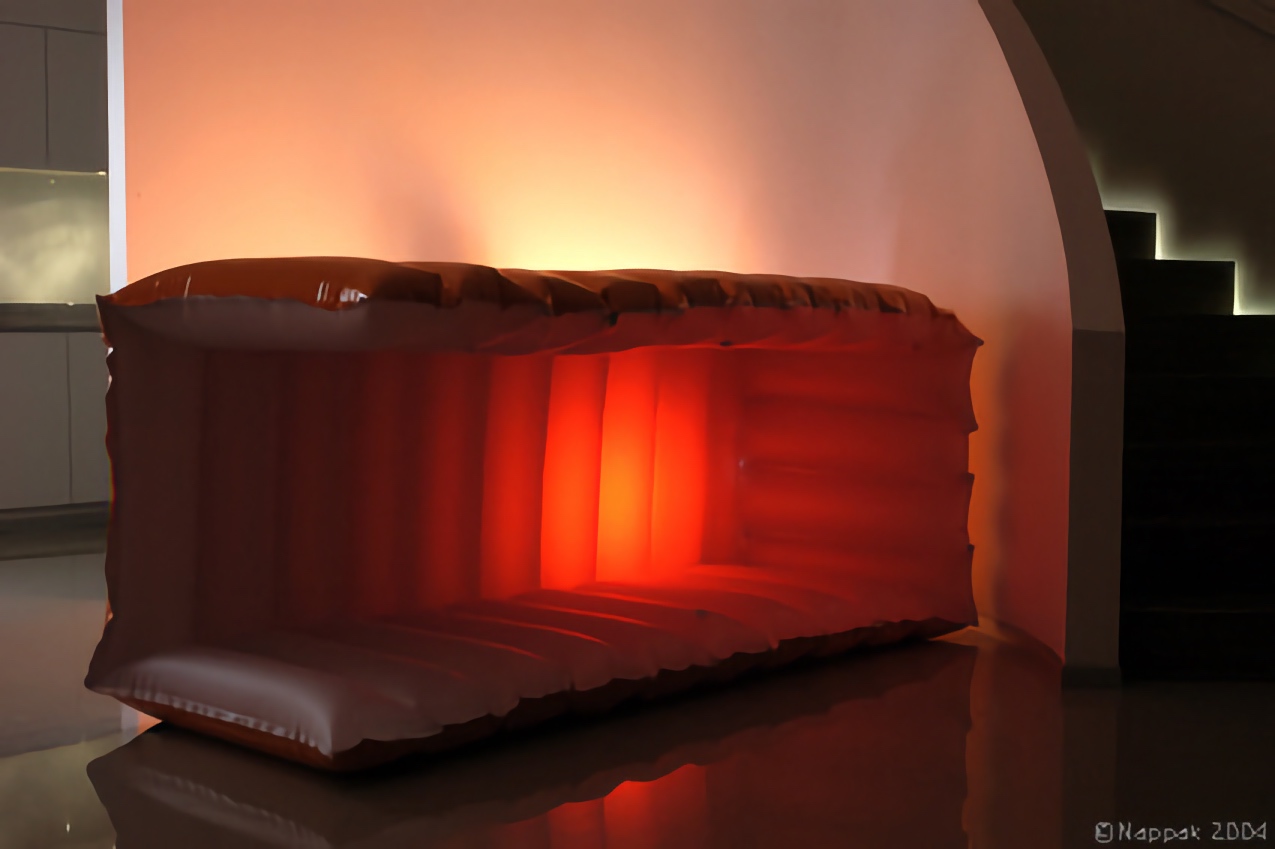 The Nappak is a slim, round trolley that houses an inflatable bed.
With just a few minutes of electrical inflation, it provides a comfortable and semi-enclosed sleeping space.
Once you're done, it can be easily vacuumed and stored away.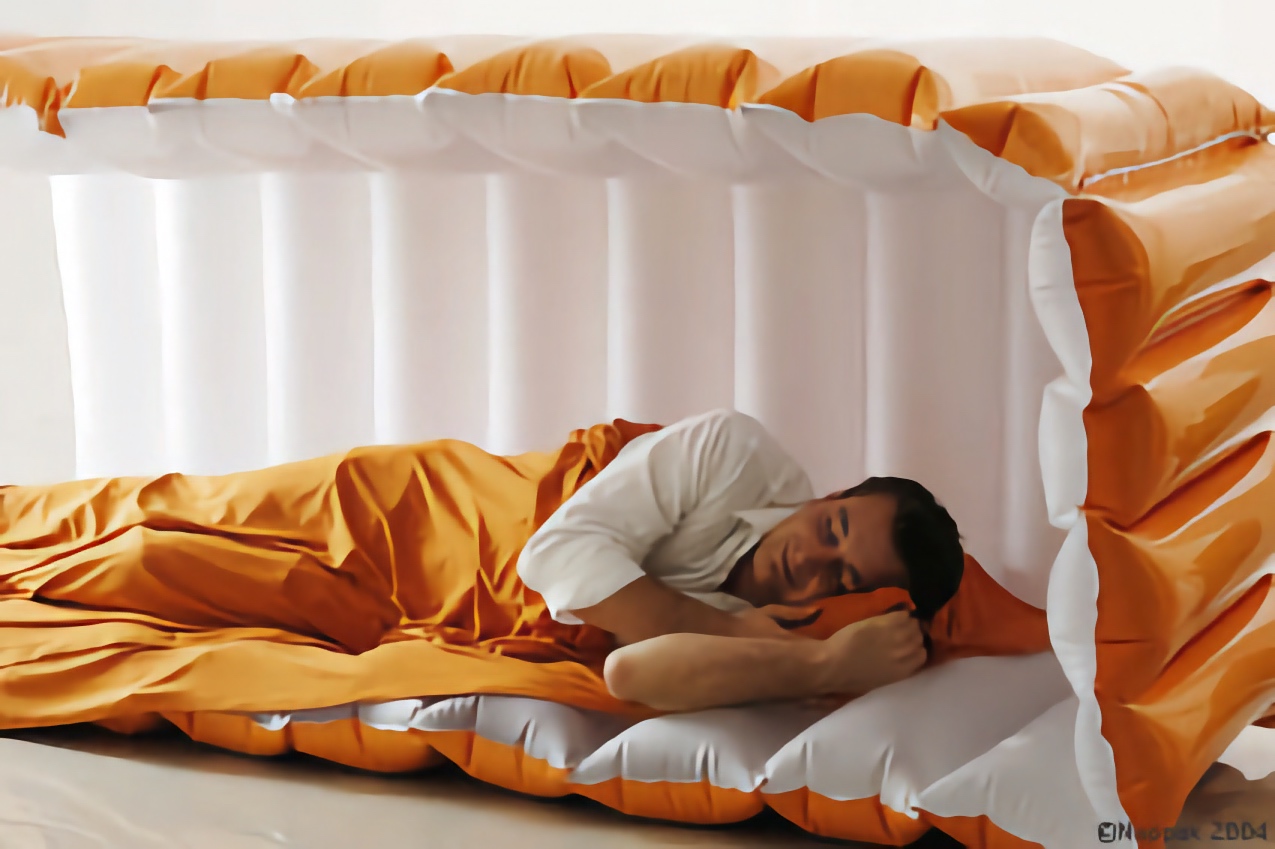 Innovative concept offers a quick and convenient way to take a short, rejuvenating sleep during work hours.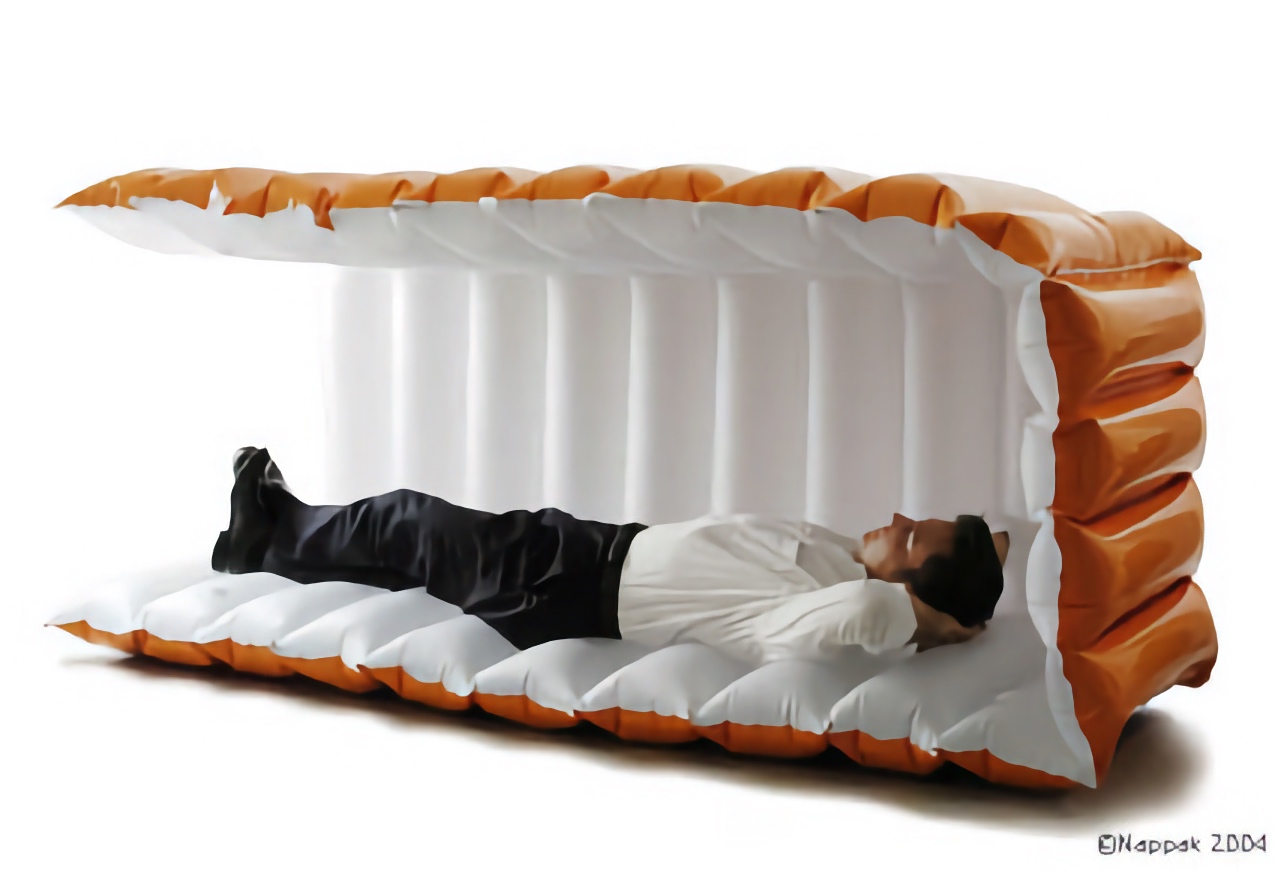 Nappak's materials and colors create a striking contrast between the interior and exterior.
Translucent white interior sets a relaxing ambiance, while the vibrant orange exterior grabs attention.