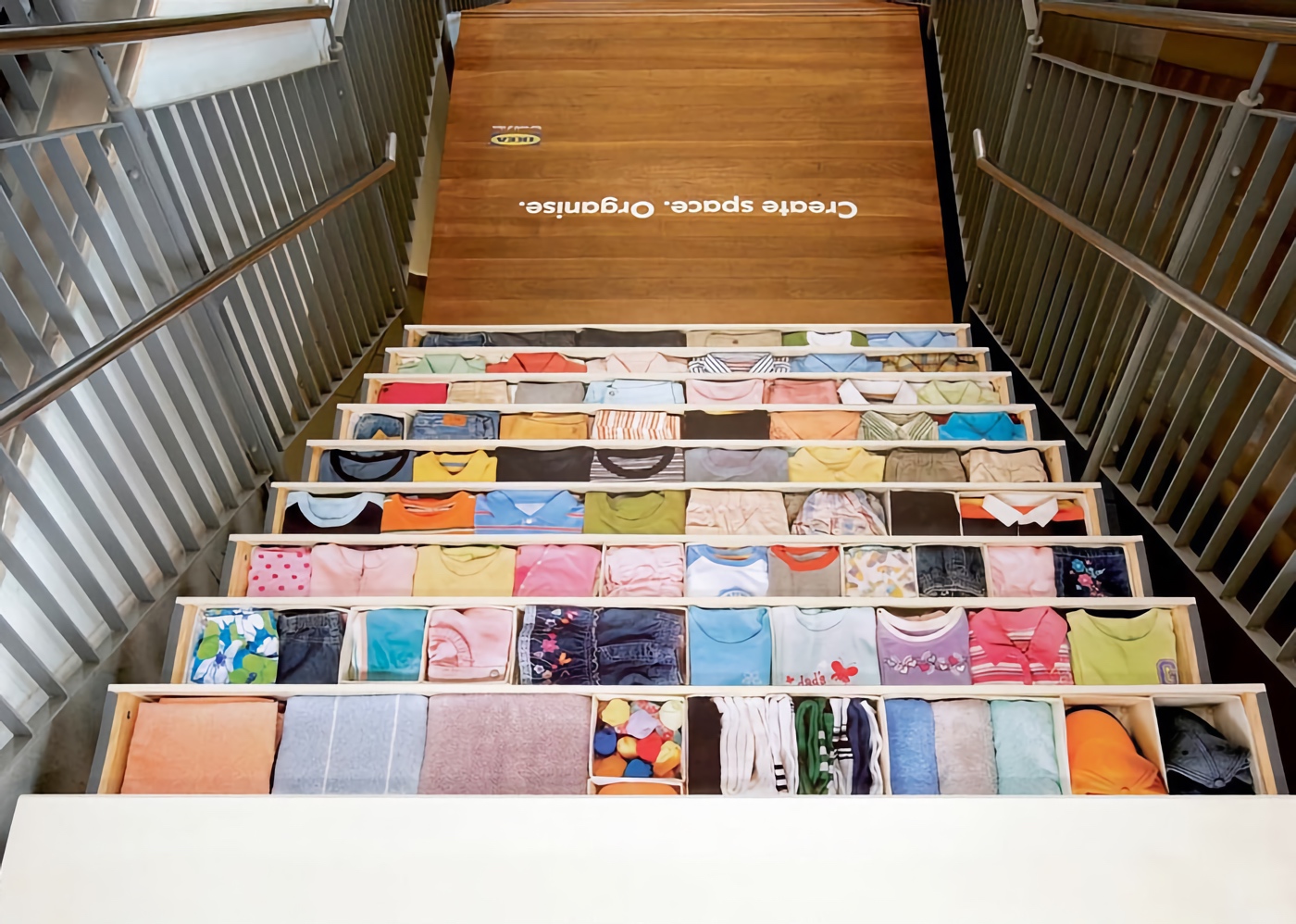 Staircase at the IKEA store in Malaysia designed to look like open drawers filled with clothes.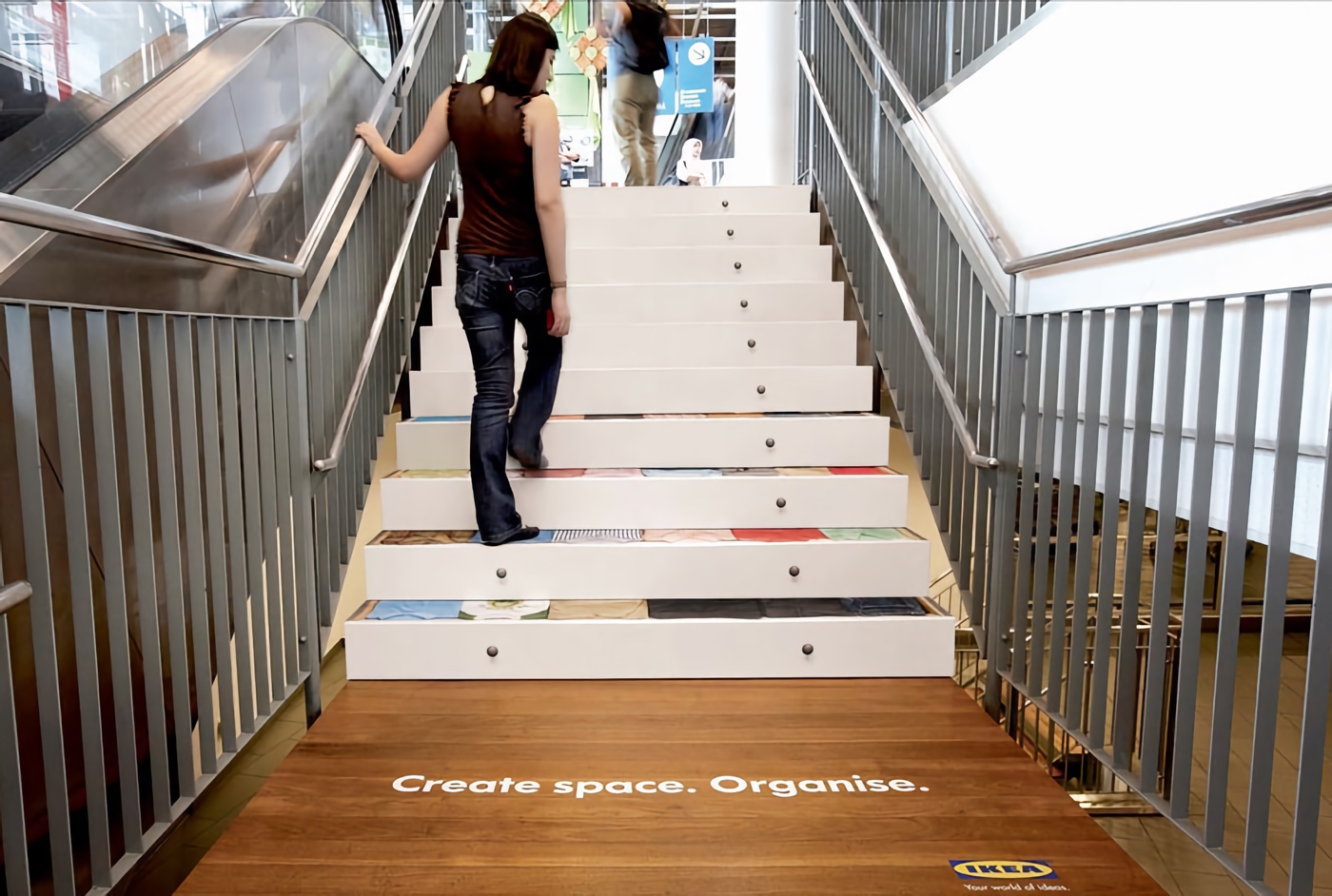 IKEA – STAIRCASE DRAWER
Background: IKEA's storage products are about innovative ways to save space.
Communication task: To bring to life the fact that being organised means saving space.
Creative idea: To utilize the store's main staircase in a creative way by presenting it as a chest of drawers, with everything inside neatly organized, highlighting the efficient use of space in an impactful way.