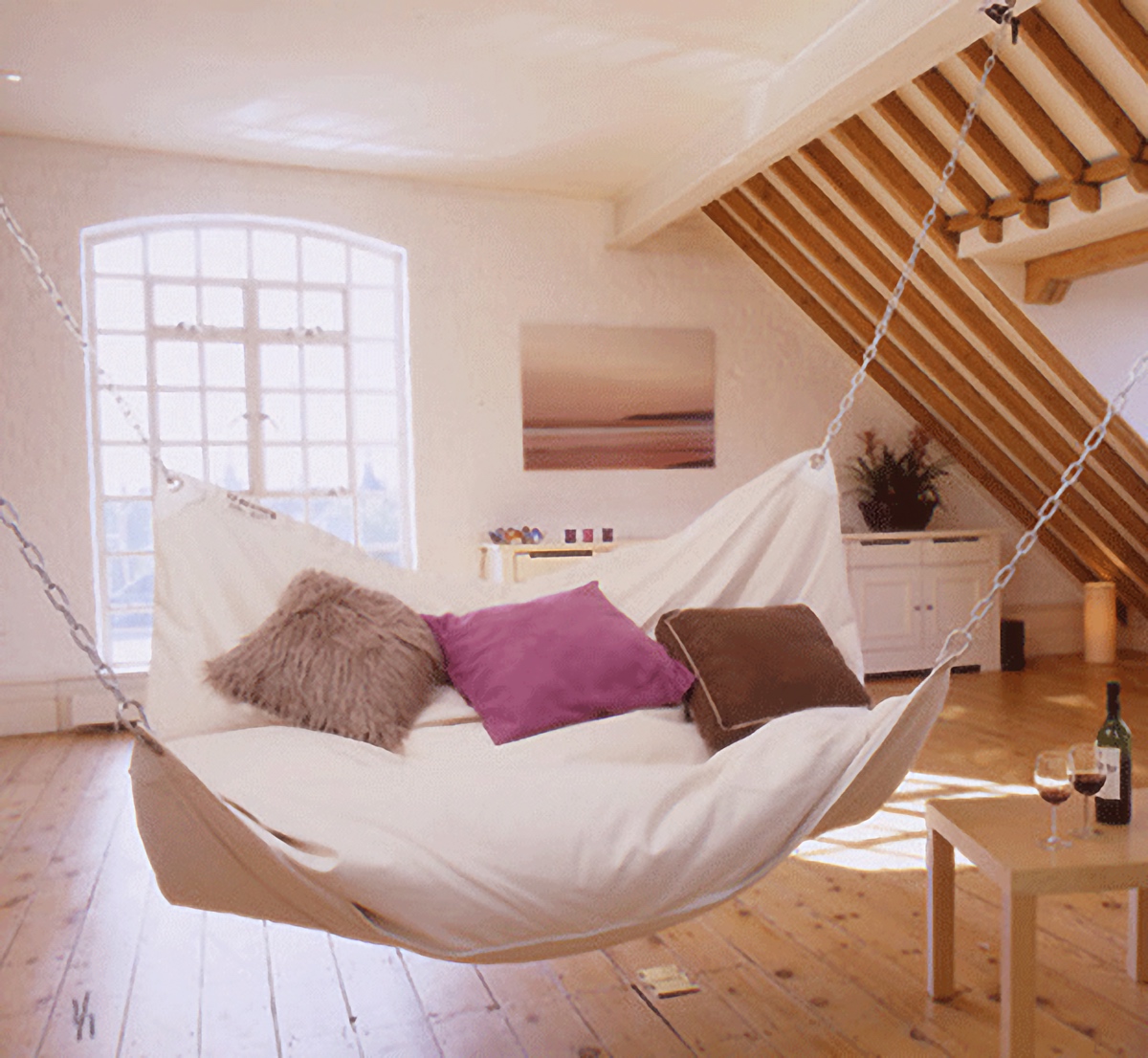 LE BEANOCK Hammock Bed combines the comfort of a beanbag and the weightlessness feeling of a hammock.
With a gentle sway, hammock bed will transport you to a state of pure relaxation.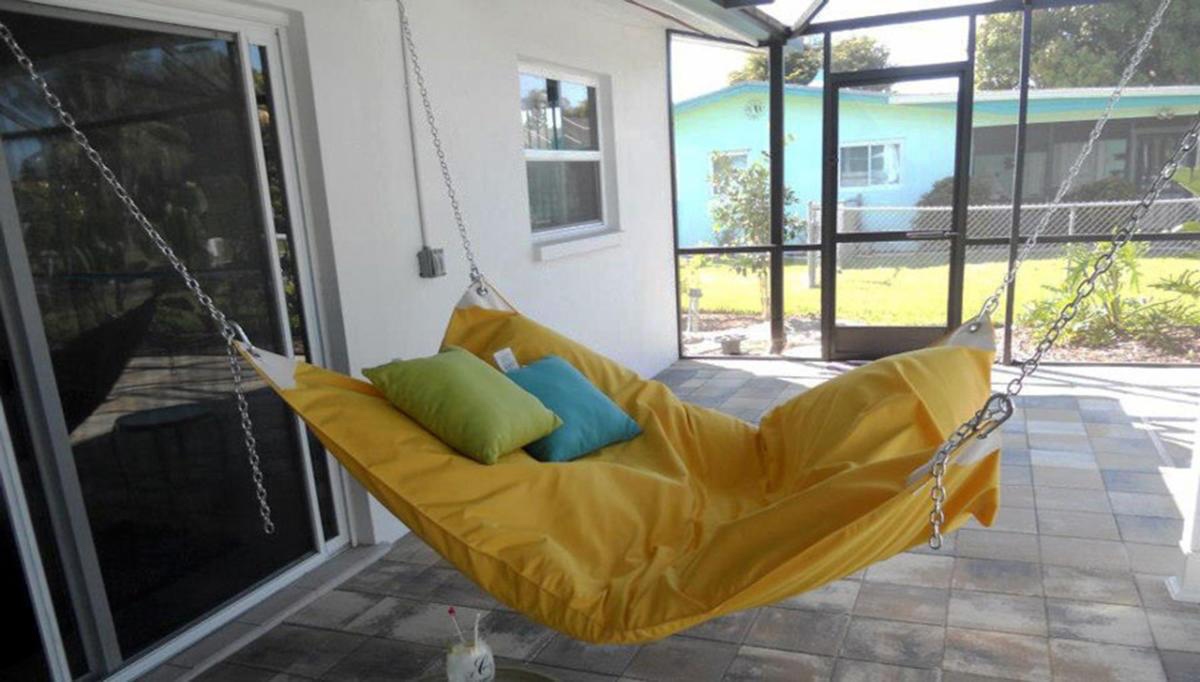 Suspended Hammock Bed made from natural unbleached cotton canvas which makes it really soft and comfortable.
Designed for use indoors or outside as long as it is covered.
Feeling stressed? Take a break and relax in the Hammock Bed.