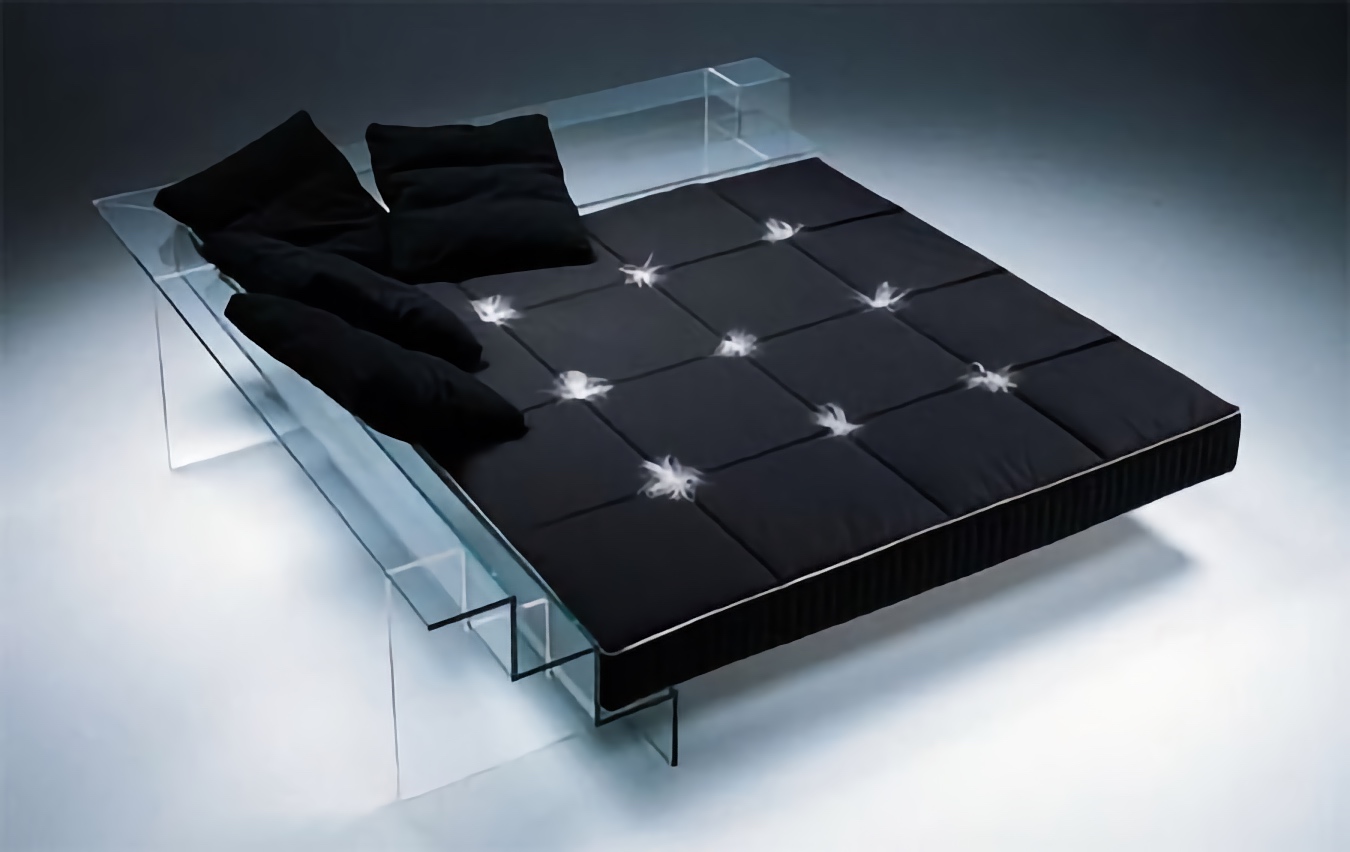 Transparent bed made of glass designed by Santambrogio Milano.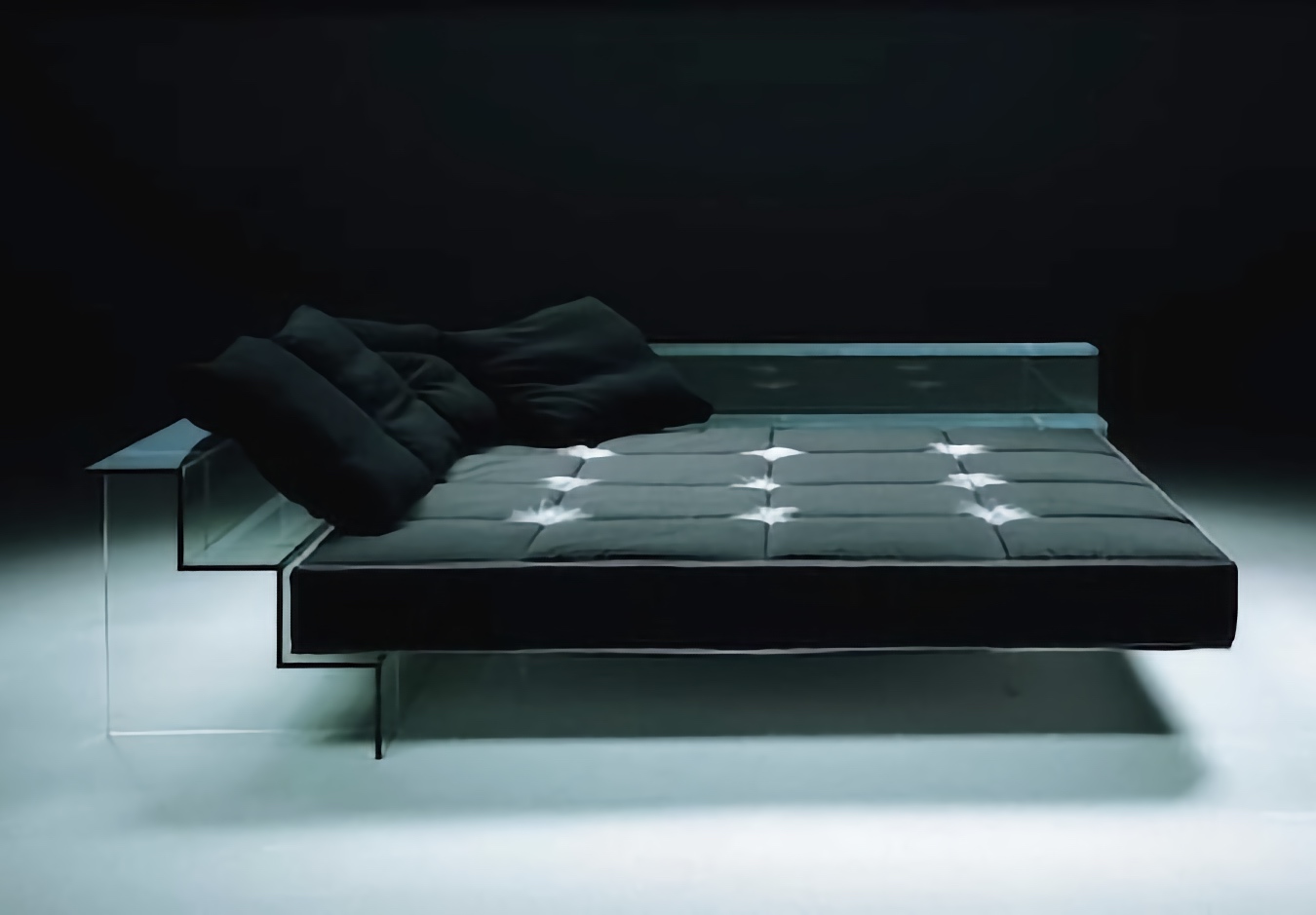 Carlo Santambrogio and Ennio Arosio utilize glass as the primary material in their designs, allowing it to take center stage without any visible supports.
The use of glass blurs the boundary between interior and exterior spaces, creating a sense of continuity with the surrounding urban environment.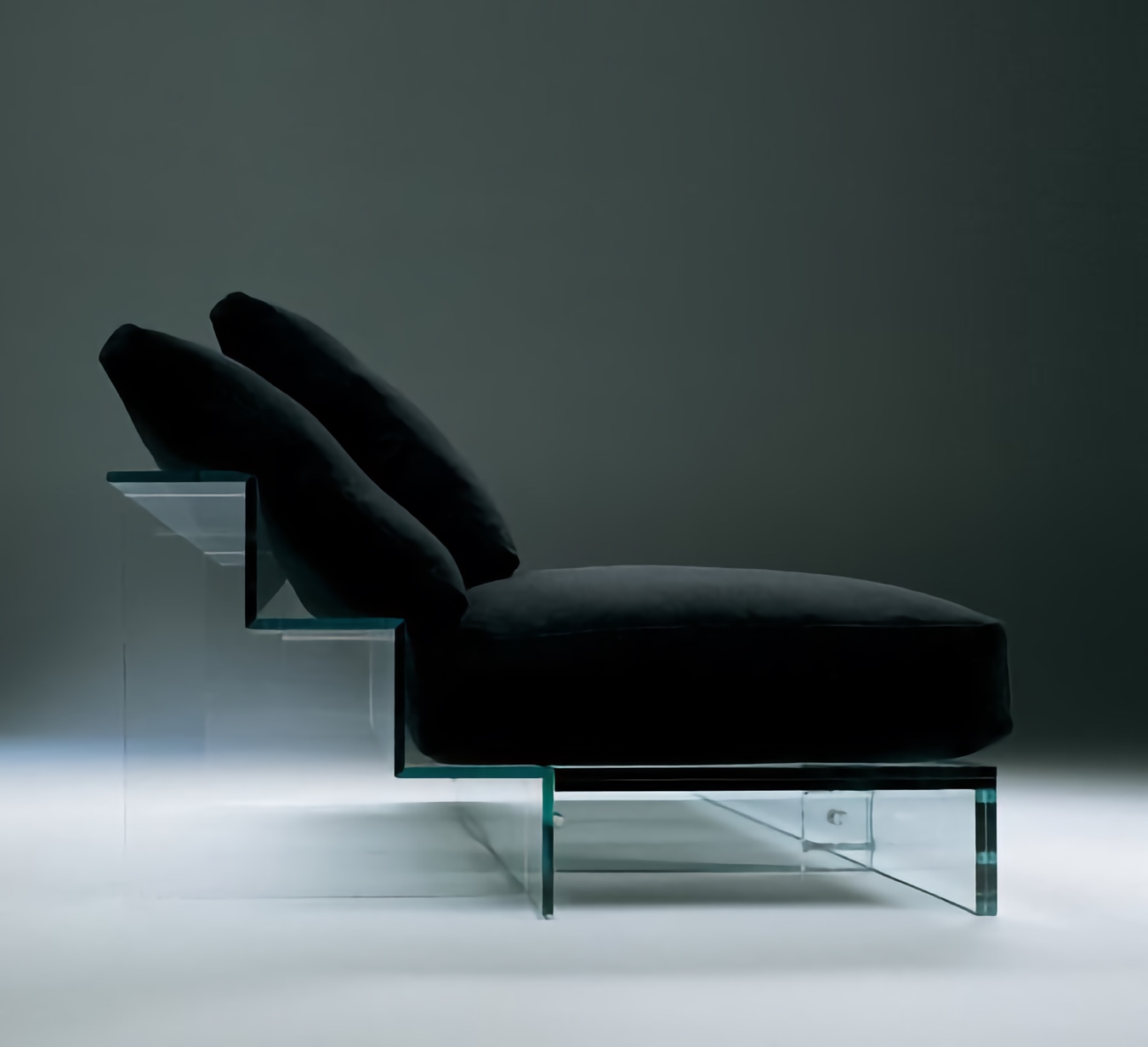 Glass bed and sofa create a sense of transparency, opening up the living space and let natural light inside the house.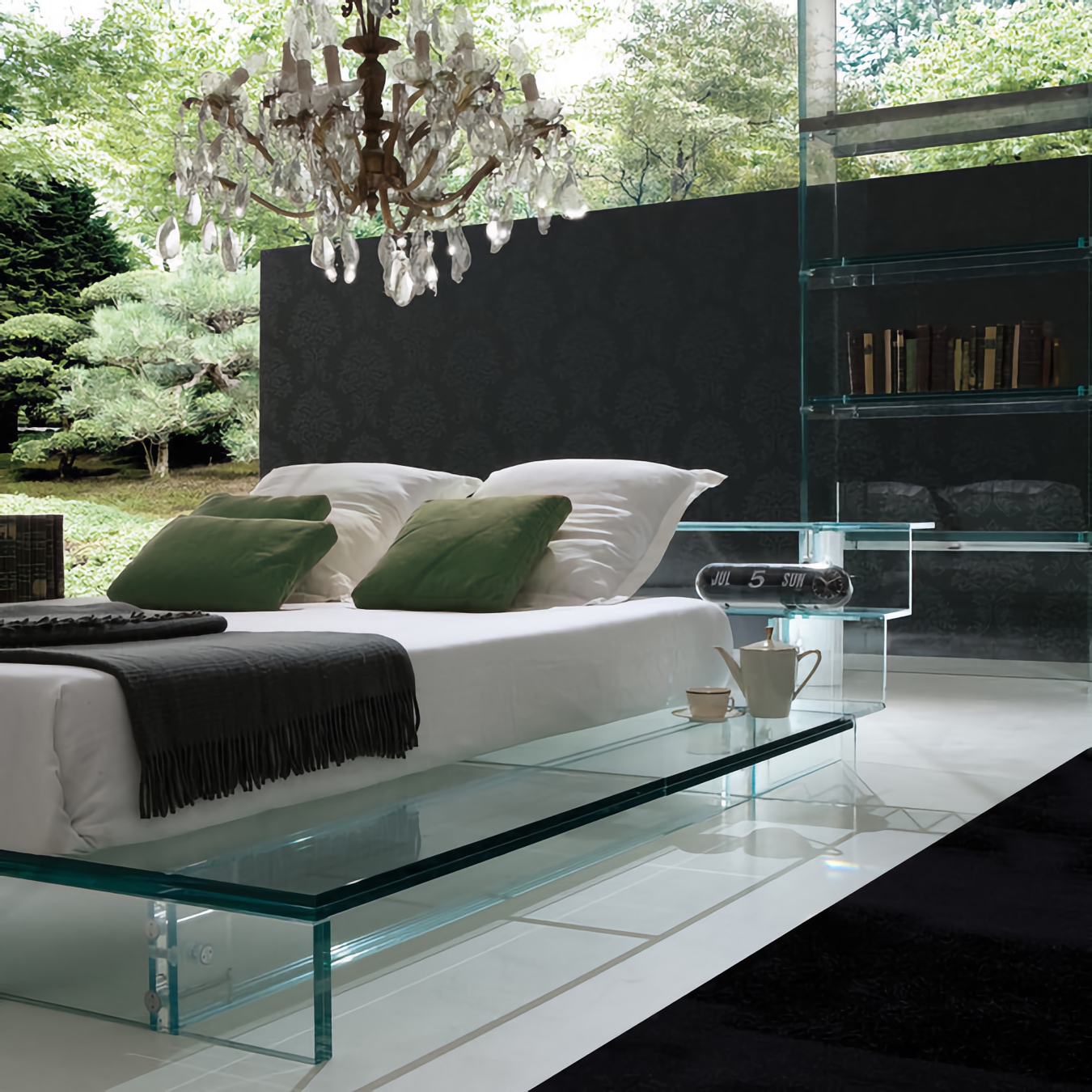 Simplicity of glass allows for unlimited possibilities in design.