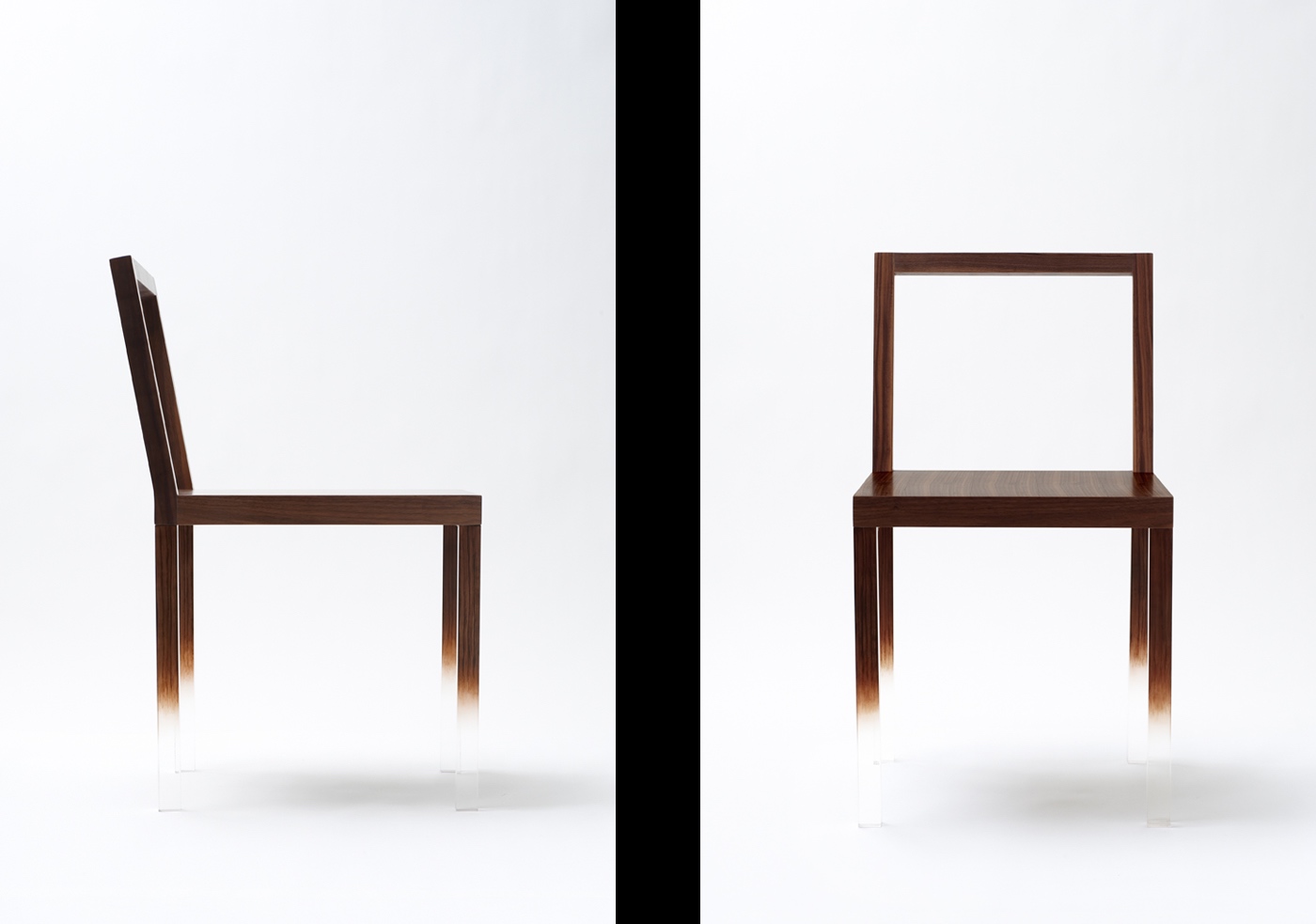 Innovative fadeout chair designed by Nendo features clear acrylic legs that appear to gradually fade away, creating the illusion that the chair is standing in a pool of mist or fog.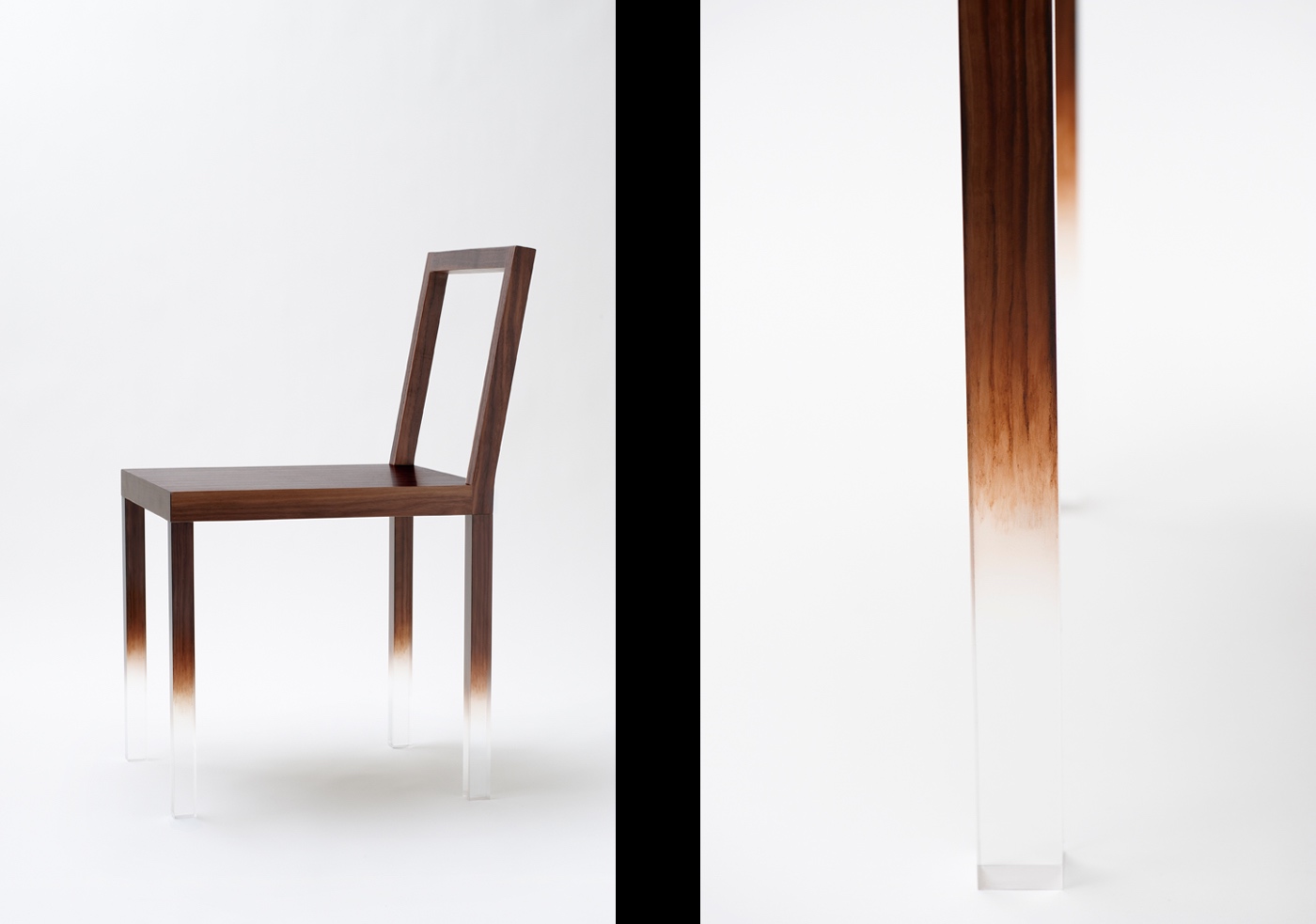 Wooden seat and back contrast with transparent legs that allow the chair to blend seamlessly into any room.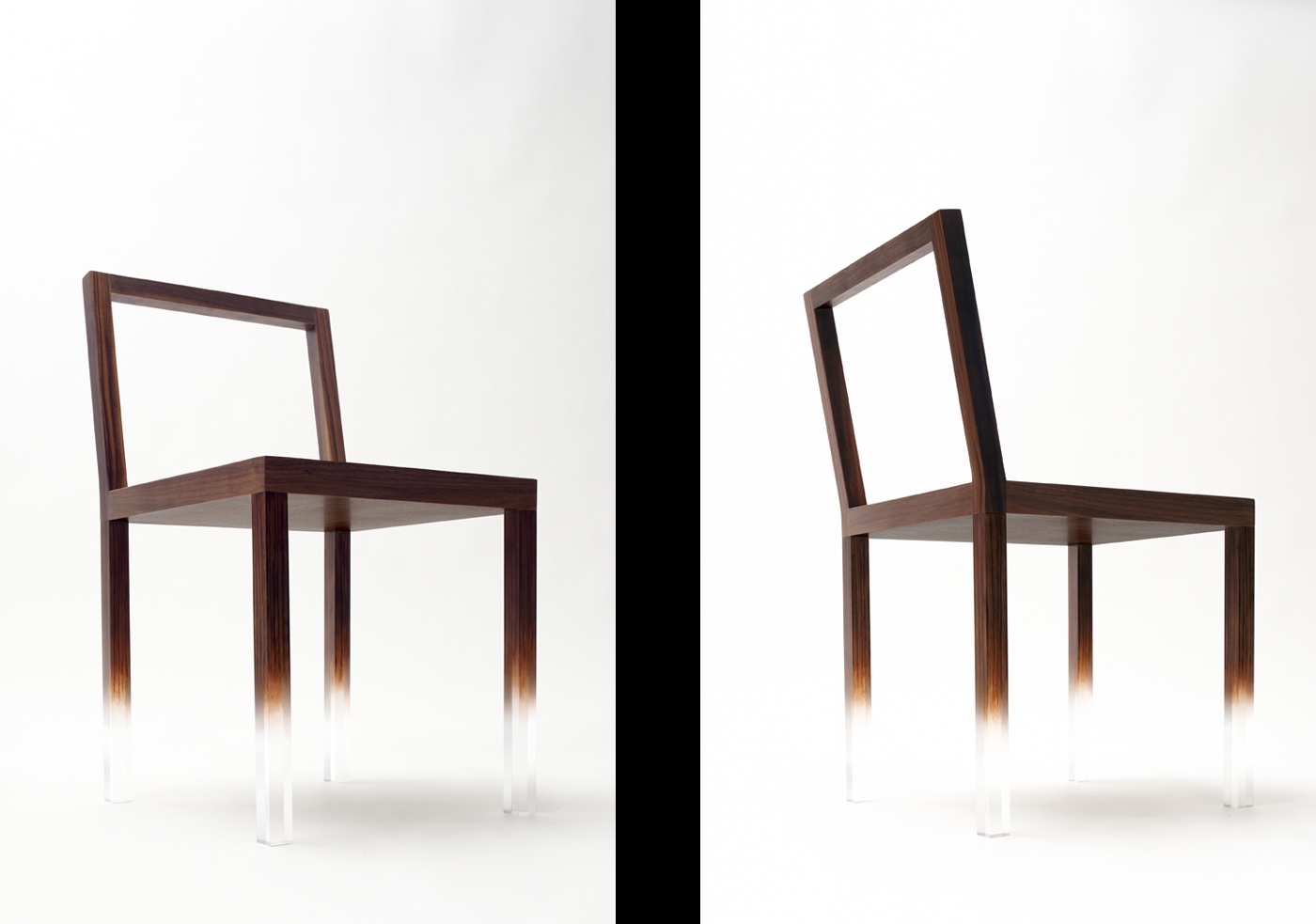 Need to add some magic to your space? Look no further than the Fadeout Chair with stunning "disappearing" effect that will leave your guests in awe.