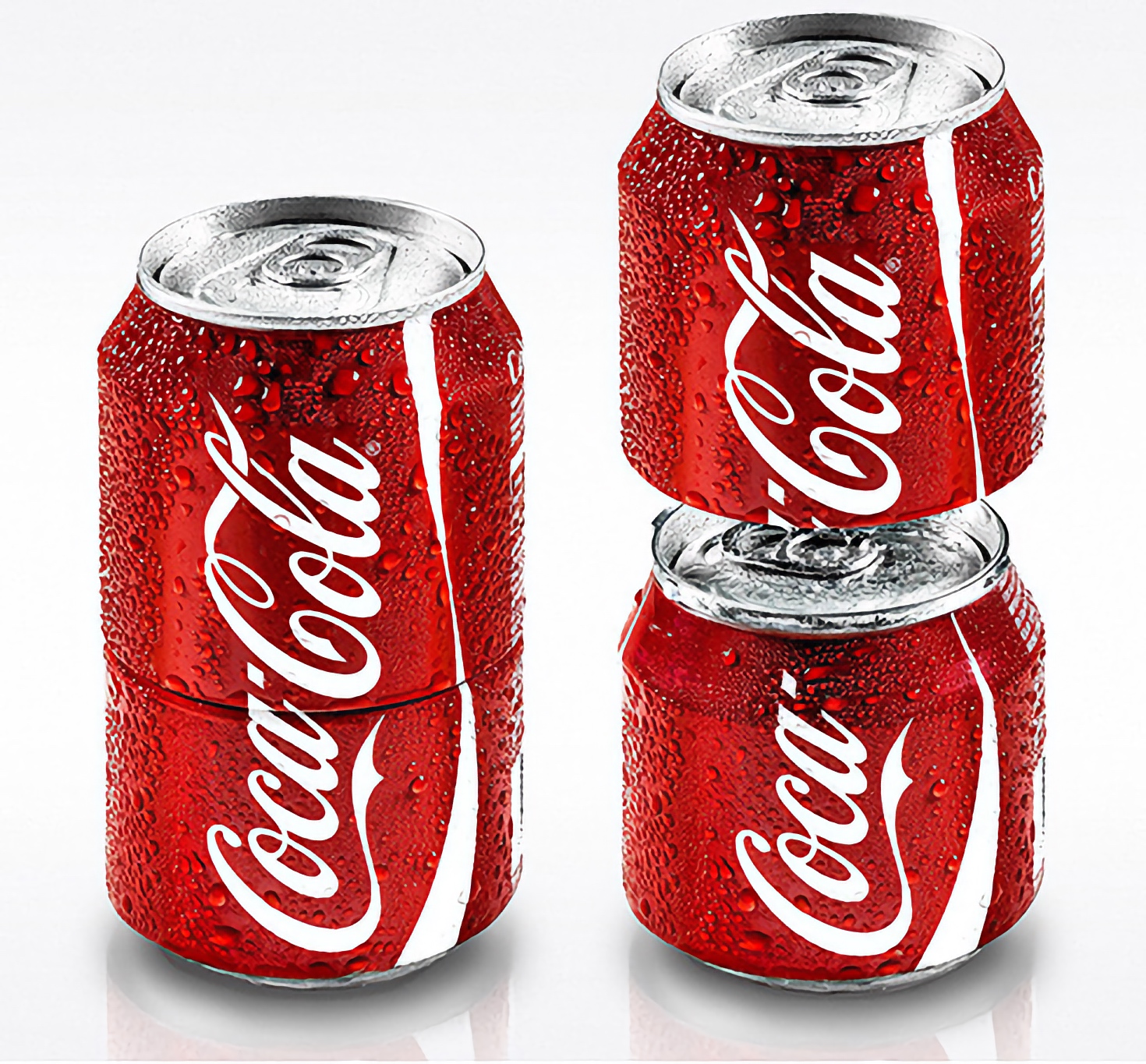 Coca-Cola promotional can designed by Ogilvy Paris divides into two smaller cans, perfect for sharing with a friend.
HAPPINESS DOUBLES WHEN YOU SHARE IT: THE SHARING CAN
THE BRIEF
Happiness is a sharable value.
THE JOURNEY INSIGHT
Our best-selling container, the Coke can, is designed for individual consumption.
It is missing the DNA of something you can share.
THE IDEA
Take their more simple and individual way of drinking and transform it so it had to be shared.
Just split this can in two and share it right away.
It's half the price of two cans, half the quantity of sugar but twice the happiness.
RESULTS
Instant sharing of the product. The video that captured this experience went viral, surpassing 1.1 million views immediately following its first week of activation with almost 40 000 shares.