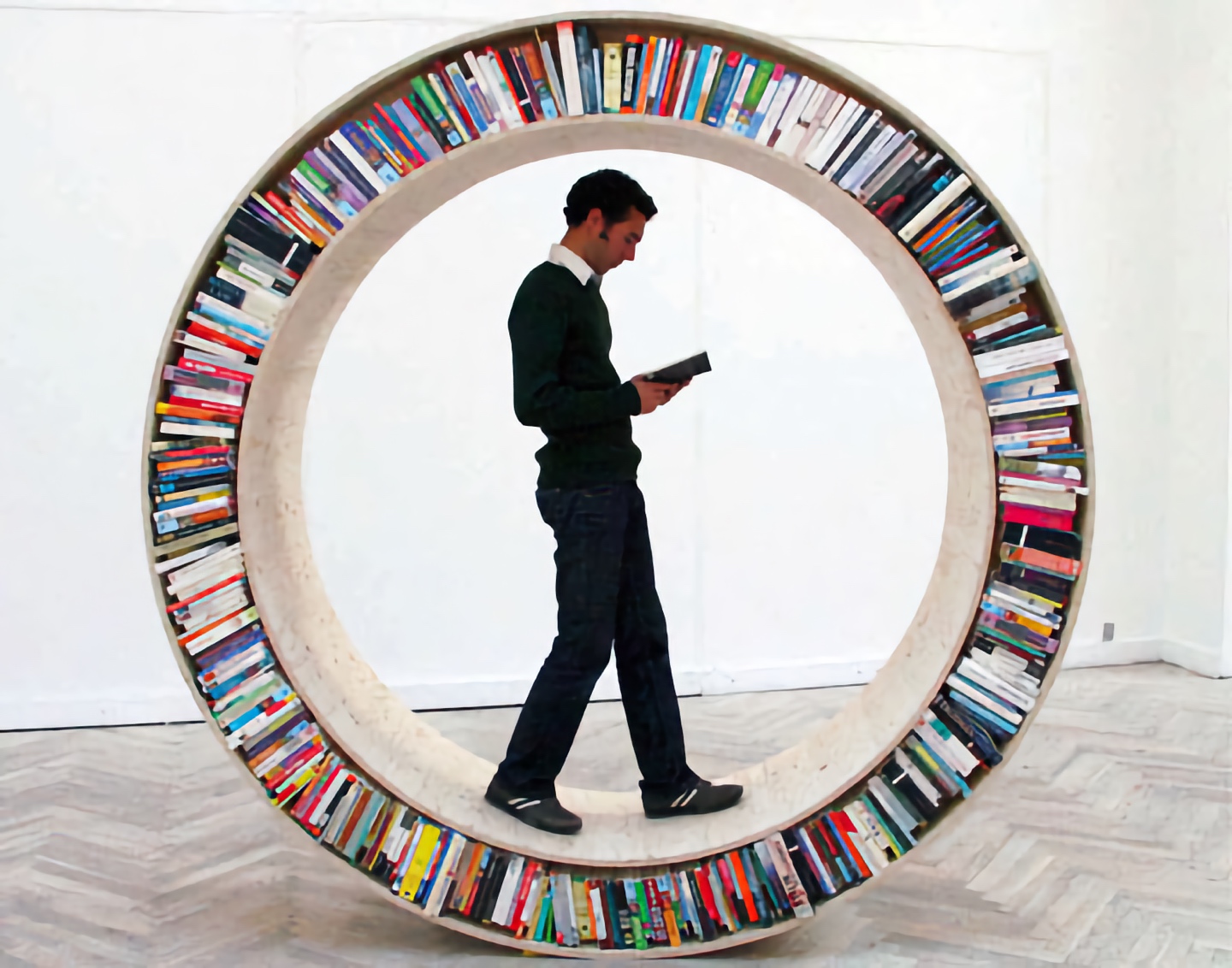 Step inside the round bookshelf designed by David Garcia for the Archive series and walk away with half a ton of books!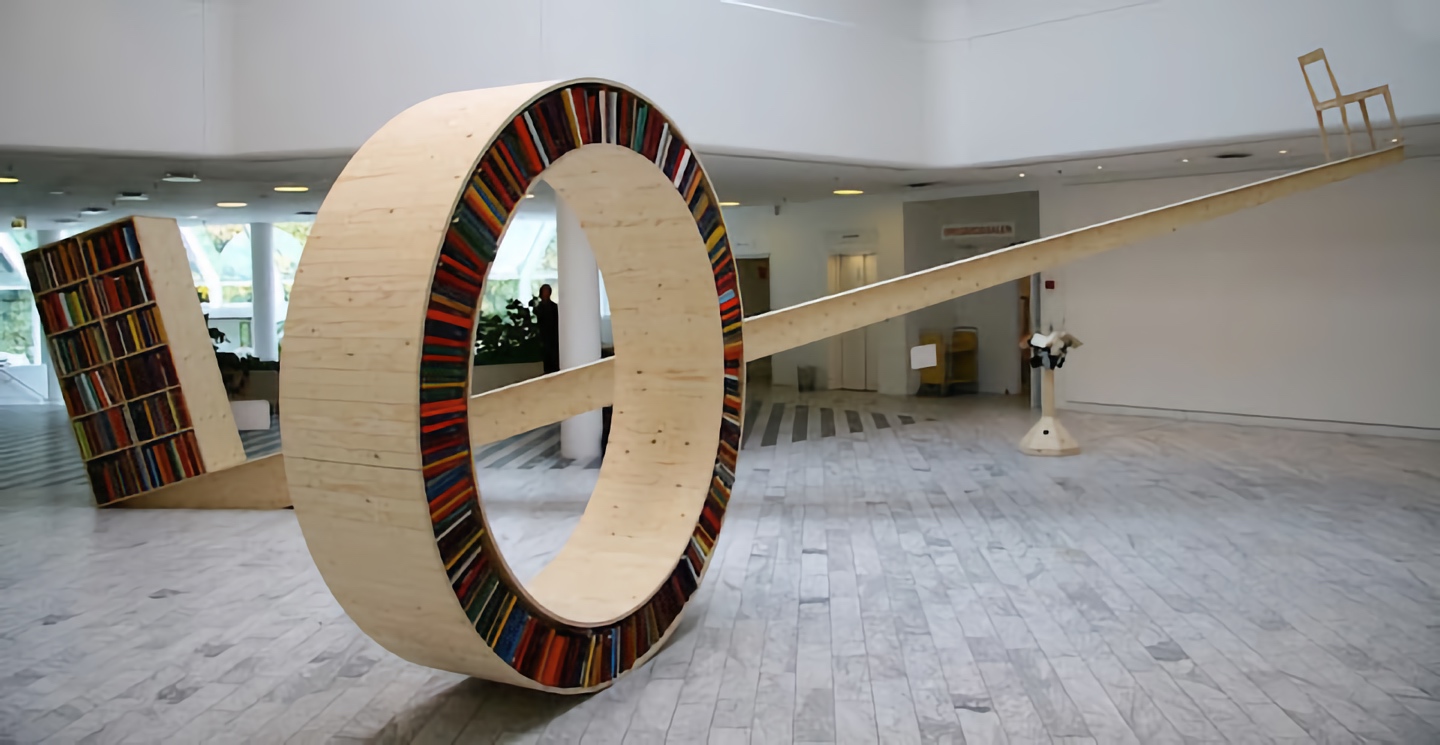 The Archive Series is about exploring how books and space can come together in art and design.
Creative bookcases aren't meant to be practical, but they're supposed to be interesting and unusual.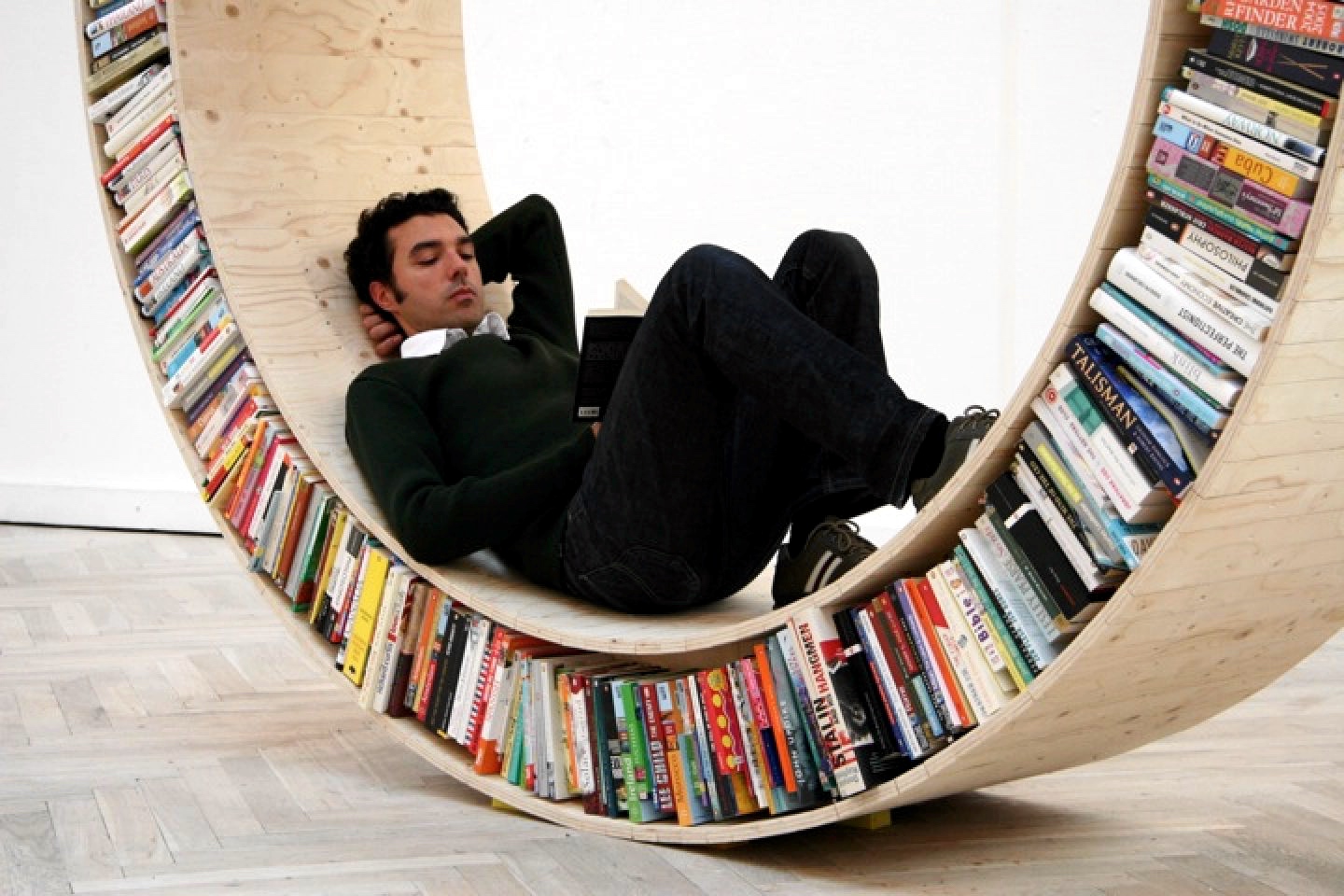 The average reader can read about 240 words per minute.
A 300 page book normally takes 9 hours to read, non stop.
If you read while you walk, you can read a book in about 43 kilometers.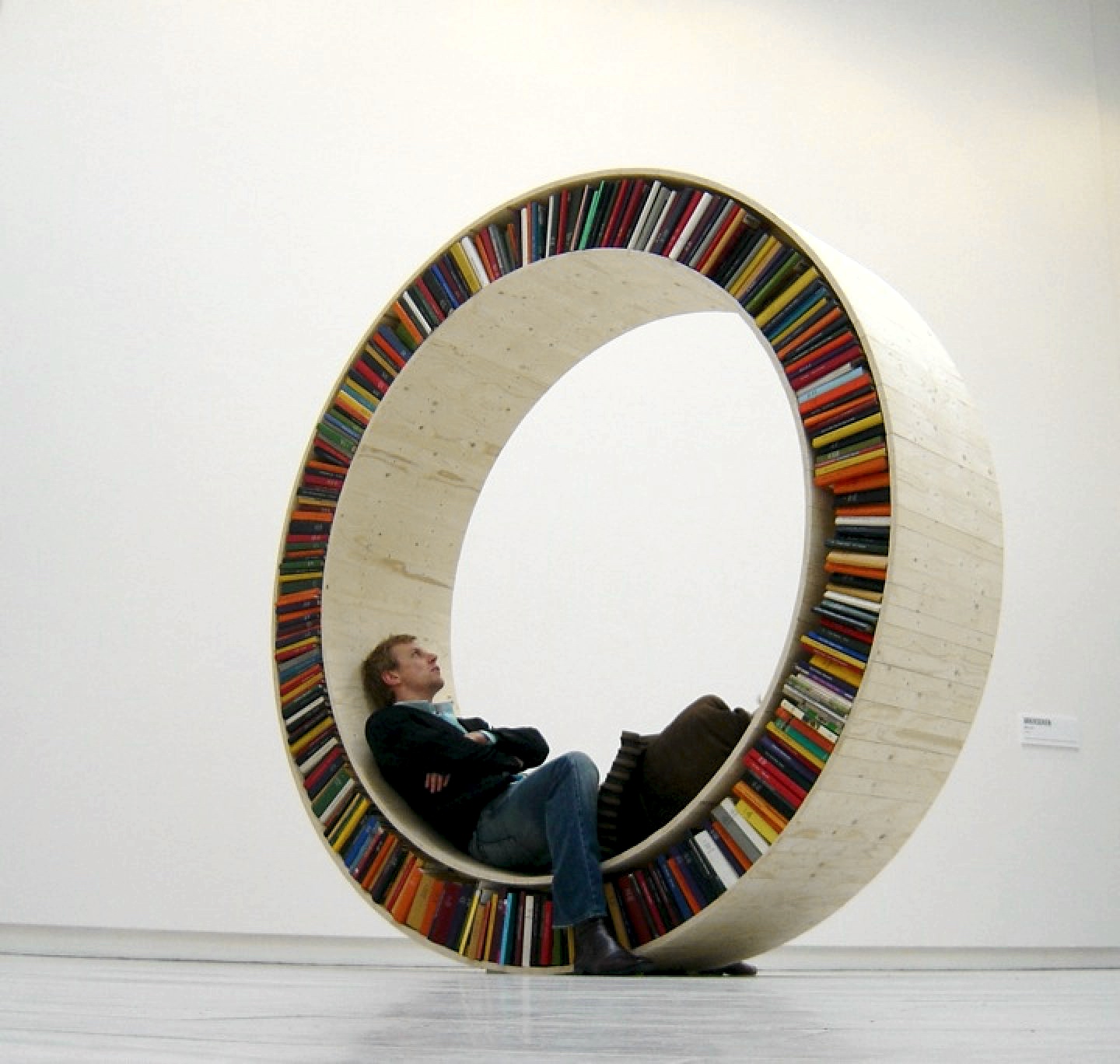 Archive II is a circular bookcase that allows you to take your book collection with you.