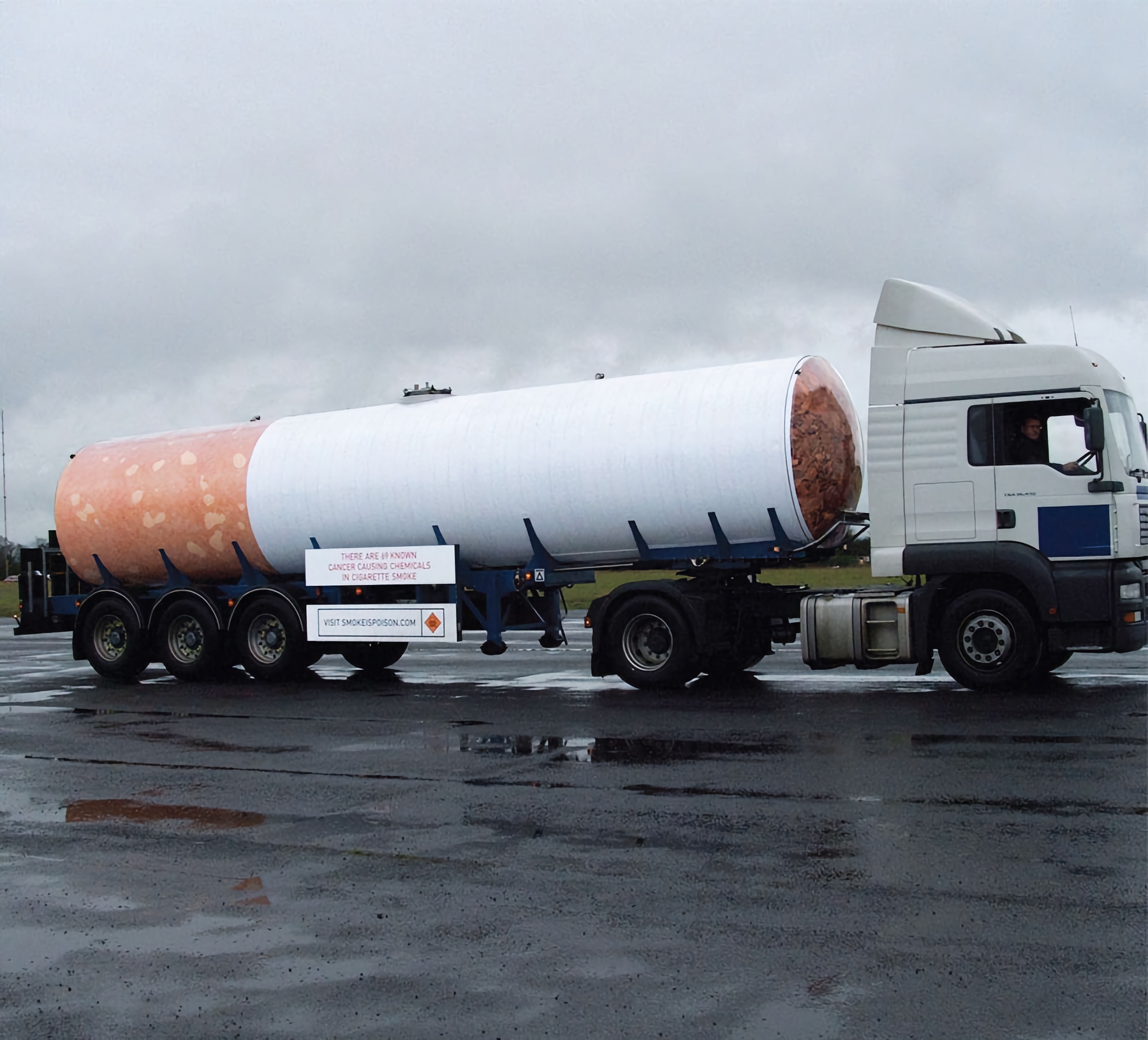 Giant cigarette truck painted to get on the radar of smokers who block out anti-smoking warnings.
Chemical tanker driven around London provided a shocking
and surprising way to reveal the wide variety of toxic cancer-causing chemicals found in cigarette smoke.
Cigarette truck generated free publicity in United Kingdom with lead stories on BBC and Guardian sites.
It helped drive 62,360 unique visitors to the "Smoke Is Poison" campaign website.
Anti-Smoking campaign by Cancer Research UK and Ogilvy.