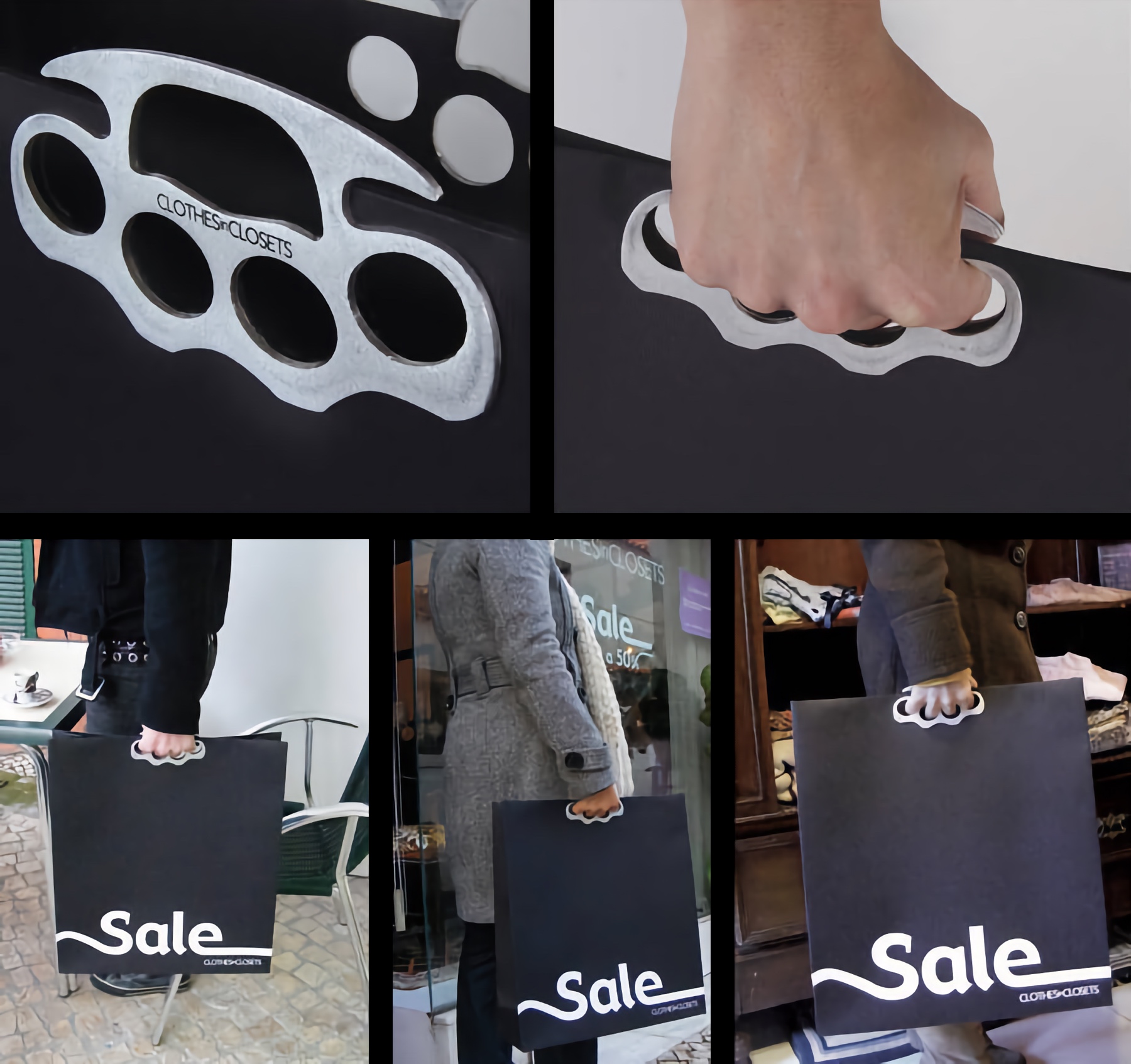 "Sale by Clothes in Closets" shopping bag with brass knuckle shaped handle that looks like a weapon.
Brass Knuckles Bag designed by Leo Burnett for serious shoppers in Lisbon, Portugal.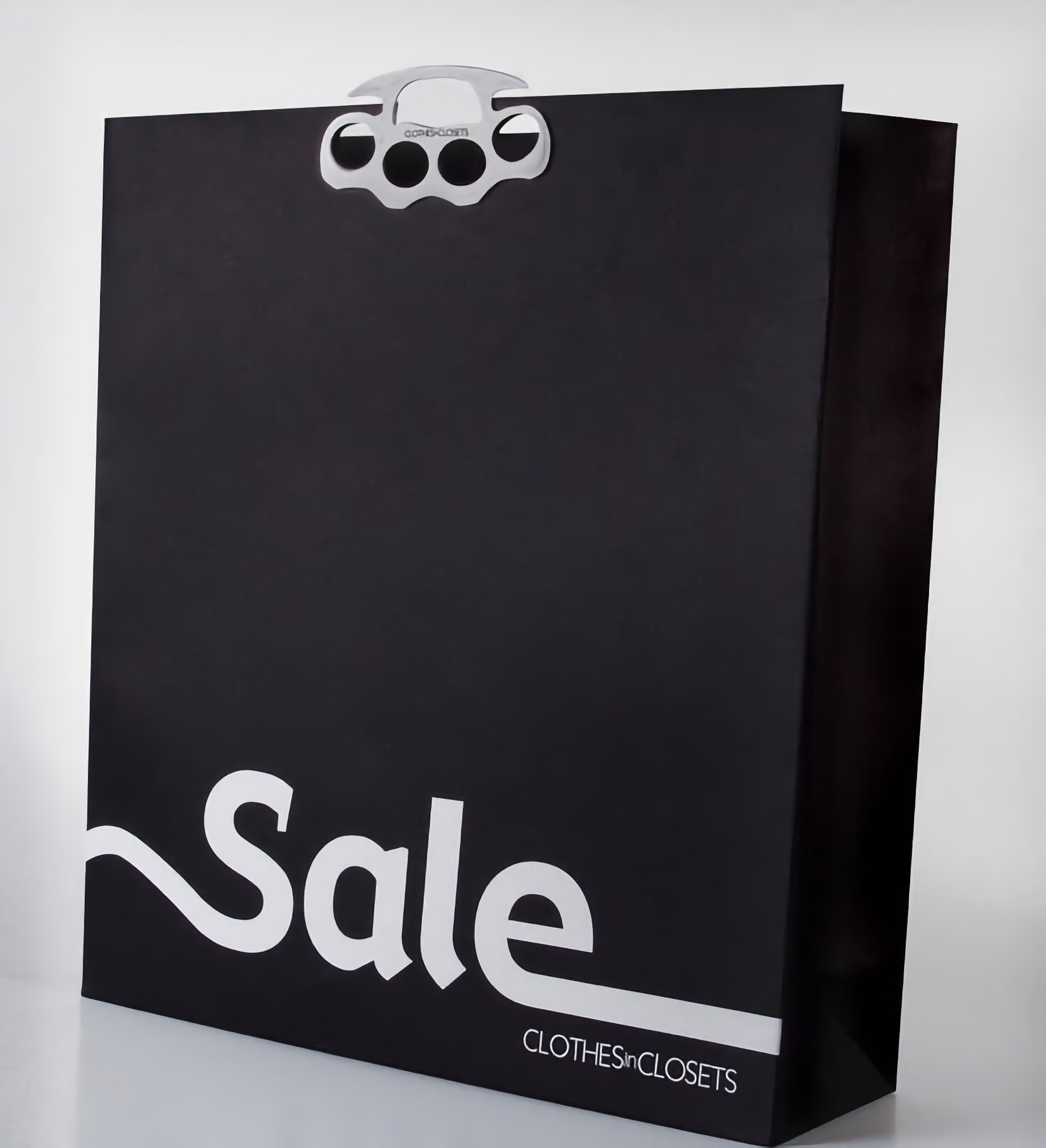 Unleash your inner shopping warrior with the Clothes in Closets shopping bag.
Brass knuckles handle gives it a serious edge and shows the world you're not afraid to stand out from the crowd.