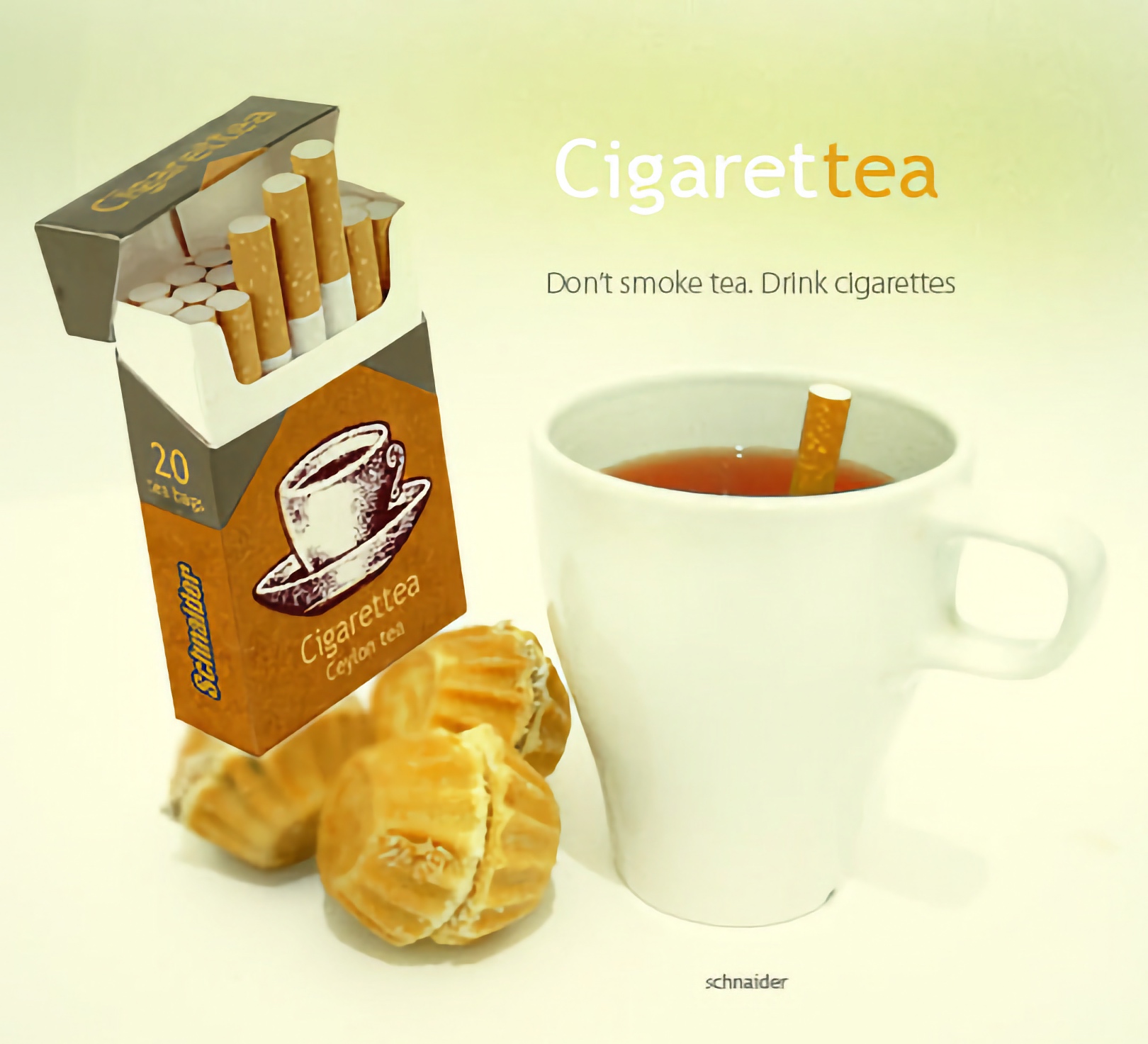 "CigaretTea" unusual tea bags designed to look like cigarettes.
Instead of smoking, enjoy the taste of tea by drinking them.
Original idea that plays with the contrast between something harmful like smoking and something healthy like drinking tea.
"Don't smoke tea. Drink Cigarettes."
Cigarettea is not just a tea bag, it's a statement. Choose a healthier lifestyle.